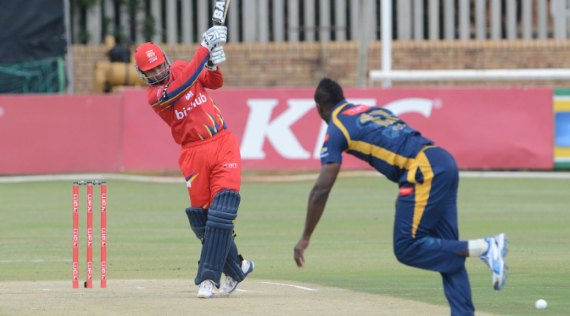 Lions coach Wandile Gwavu says his players are relishing a return to Momentum One-Day Cup action this week, at the Wanderers Stadium in Johannesburg where they play the Knights on Wednesday.
The competition's second-placed team has not seen any game time in the competition since beating the Cape Cobras in Potchefstroom nine days ago.
They have been sitting back and watching how the 50-over tournament has been progressing, with the Dolphins busy pulling away from the pack by virtue of winning five out of six games.
Hardly anyone has challenged them, meaning the KwaZulu-Natal side now have a nine-point lead over the Lions, who do have two games in hand and boast a record of three wins from four matches thus far.
The first of those is against the central franchise and Gwavu is determined to make up some ground in their round five encounter.
"I think we've had a well-earned break knowing that we have a bumper few weeks coming up," he said. "We're hoping that the momentum built in the first four games, especially when we play at home like this week, we can build on that.
"Interestingly enough, we haven't been playing too much compared to some of the others but are still second on the log.
"That is great news and I'm more than happy that we're going to be playing cricket again this week.
"Especially being back at the Wanderers, that's where we love being and there's lots of excitement about that because we've been travelling quite a lot.
"It's good that we are back here, we love playing at this venue where we are familiar with the conditions and are looking forward to facing the Knights."
Their opponents the Knights have endured a torrid start to the campaign, failing to win any of their opening four matches, before finally beating the Cobras on Saturday.
It has at least got them going and they now have managed to start picking up points – they have a total of six from five games.
Victory is essential for them if they want to stay in the running for the semi-finals, but Gwavu feels it was too early to be thinking that far ahead.
"I think it's a bit early to be looking at permutations just yet," he added. "So I don't think it's fair to say time is running out for them.
"Even though the Dolphins are right at the top, I think all the teams can still catch them or at least get into the play-offs.
"From our side, it's just about the momentum and trying to get that back again.
"The Knights are a decent side and we will treat them with the respect they deserve, but we are determined to make a winning return to the Wanderers."
In partnership with ANA and Sports Leo