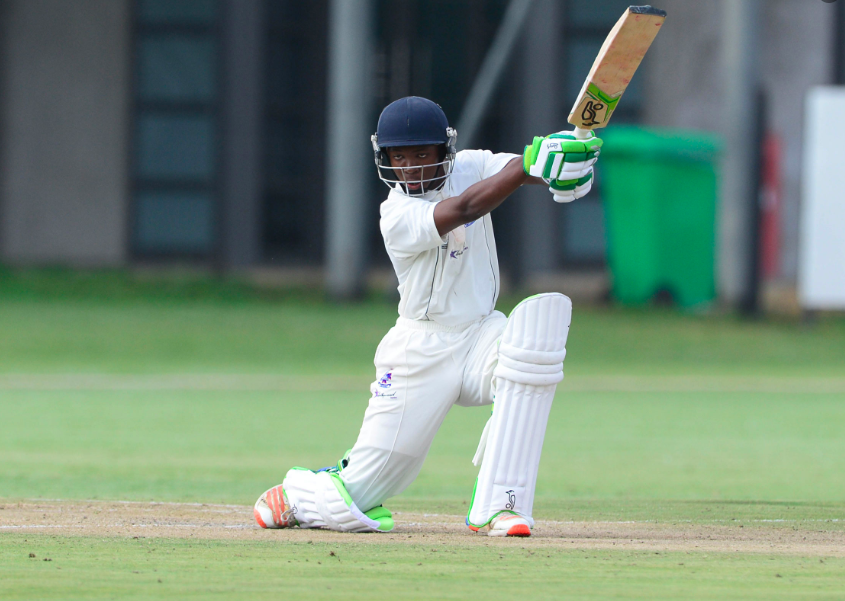 Those running the youth structures at Cricket South Africa (CSA) are focussing on the upcoming ICC Under-19 Cricket World Cup, and the Khaya Majola Week on the go in the KZN Midlands at the moment is being used strategically as part of their preparations for that tournament.
There have been one or two players who are in the SA Under-19 team who are carrying minor injuries and have been withdrawn as a precaution, but for the others, this is an opportunity to spend time at the crease and to get some overs under their belts in a competitive situation.
Ten members of the SA Under-19 squad are here. Odirile Modimokoane, a spin bowler from Northwest, is one of those. This is his third Khaya Majola Week and he has taken nine wickets in the two games so far.
"The week has gone well, and I have learned a lot of things about my bowling," he said. "This year is different from the rest because I have learned a lot especially from the SA Under-19 camp that we had in December. After I was chosen for the SA Under-19 team I decided to play one tournament at a time so I want to focus just on my bowling at this tournament and make sure that I get a lot of overs in to keep fit."
Lawrence Mahatlane, the SA Under-19 coach, told him to keep working on his bowling, but to make sure that he also has fun.
"Enjoyment plays a huge part in my cricket, so that suits me," he said. "I have learned from the SA Under-19 coaches how to vary my pace and the lines that I bowl. This has helped me a lot because when I bowled slightly slower the ball stayed low but when I speeded up my bowling I got some bounce. I need to mix it up so that I can surprise the batsmen and take wickets."
Levert Manje is a batsman in the Central Gauteng Lions team. He said it is a privilege to make the team and represent his province, and it's even more of an honour to play for his country at the World Cup.
"I need to make the most of the week," he said. "It means a lot to me to see our senior provincial coach at the Lions, Sandile Masengemi, take time out of his schedule to come to the week and watch us play. It shows you how important this tournament is.
"My focus is to stay in the moment and not let my position in the under-19 team go to my head, there is a lot of work that I need to do, so I cannot get overconfident.
"I was disappointed not to play in the Khaya Majola Cricket Week last year, but that taught me not to take anything for granted. I am going to play hard in the week and do as well as I can because it means so much to me. The Khaya Majola Cricket Week is great preparation for the World Cup. I am playing at a high level and I need to work hard to get my confidence up."
Under-19 coach Lawrence Mahatlane speaks to him often and helps him a lot, Levert said. "He told me to bat for long periods of time and to stay in the now. What I took from that is that I need to be more mature as a batsman and I need to read the various situations that I face and bat accordingly."
Central Gauteng Lions under-19 coach Siyabonga Sibiya, who is also an assistant coach with the SA U-19 team, is a hard taskmaster but there is a method to what he is trying to do. Levert said. "I understand it and I am really appreciative of what he is trying to do."
Levert has already hit over 130 runs in his two matches so far, with four more to go and is clearly one player to watch at this Khaya Majola Week.
In partnership with ANA and Sports Leo