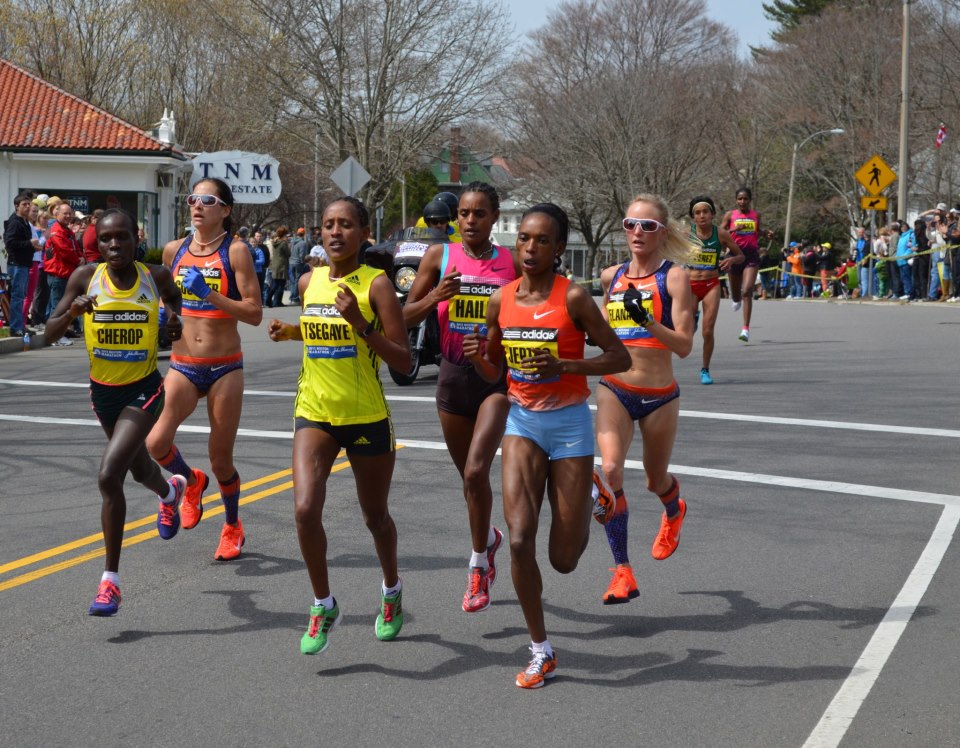 Debutante Ftaw Zeray of Ethiopia claimed a surprise win in the women's race at the Hefei International Marathon, an IAAF Silver Label Road Race, in China, on Sunday.
The 22-year-old Zeray, who set a half marathon career-best of 1:10:31 in Marugame, Japan last February, broke clear after 35km and surprised a field that included eight sub-2:30 runners to cross the line in 2:29:15.
It was her second victory in China after her win at the Anhui Dangshan Half Marathon in 2016.
Running under sunny skies with temperature ranging from 15 to 20 degrees, Zeray was in the lead group of six that covered the first 10 kilometres in 34:59. The leaders were trimmed to five after 15km and later cut to just three runners after 30km.
Zeray and her compatriot Gebeyanesh Ayele along with Kenya's Agnes Kiprop, a 39-year-old veteran who boasted the fastest personal best in the field with a 2:23:54 clocking from 2011, stayed together for another two kilometres when the seasoned Kenyan could no longer keep with the pace of the younger legs.
Zeray and the 24-year-old Ayele, a 2:26:54 performer, then ran side-by-side until Zeray pulled clear after 35km and never looked back.
Ayele clocked 2:31:08 to finish second, her third podium finish to date, while Kiprop settled for third in 2:32:08.
In the men's race, Ethiopian Yihunilign Adane celebrated his first marathon title since debuting over the classic distance in 2016, as the 23-year-old scored a 2:10:06 victory in the capital city of China's Anhui Province.
The rising Ethiopian, who set a PB of 2:09:11 from a third finish in Beppu nine months ago, gained a hard-fought sole lead after 38km en route to a 52-second victory.
Mohamed Reda El Aaraby of Morocco, who will turn 30 on Tuesday, finished second in 2:10:58. Kenya's Julius Tuwei, the fastest entrant with a 2:08:06 PB, trailed two seconds further behind to finish third.
The race saw a crowded leading group soon after the gun before Chinese runner Liu Hongliang took the lead after 5km. The 2:15:22 performer was 13 seconds ahead at 10km in 30:25 but was gradually reeled in by the chasers and finally swallowed up by the pack near the 15km mark.
Ethiopia's Abdela Godana then tried to push ahead in the next few kilometres, cutting the lead group to just four runners by 21km.
Tuwei seemed to lose his energy and began to drift back at 30km (1:32:19). But the Kenyan managed to fight back and caught the leaders before 35km, while the charges earlier seemed to cost too much from Godana as the 27-year-old faded away and out of the hunt.
After a series of unsuccessful mini-breaks from the leading trio, Adane finally pulled clear after 38km and went on to wrap-up the victory comfortably.
El Aaraby, the 10,000m gold medalist at the World Military Games in Wuhan two weeks ago, surpassed Tuwei in the home stretch to finish second.
In partnership with ANA and Sports Leo