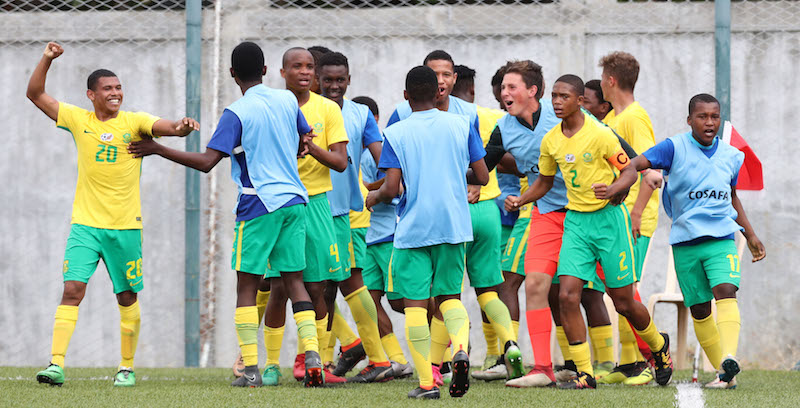 Vela Khumalo will coach the SA Under-17 (Amajimbos) squad that will compete in this year's Council of Southern African Football Associations (Cosafa) Under-17 championship.
Khumalo comes into the national junior team with valuable experience, having served with the current Bafana Bafana coach, Molefi Ntseki, during his stint as the Amajimbos coach.
Khumalo was alongside Ntseki when they both led Amajimbos to their first-ever Under-17 World Cup appearance back in 2015 in Chile, and also in the 2015 Under-17 Africa Cup of Nations in Niger, where they finished second to Mali. They were also together at the Under-17 Football Cup held in India in 2016 when South Africa lost to Brazil in the final.
The Southern regional football tournament is set to run from October 11 to 20 in the city of Blantyre in Malawi.
"It truly is an honour to have been entrusted with the responsibility of leading the country's football squad in the upcoming Cosafa Under-17 Championship," Khumalo said. "I have learned a great deal working with a man like coach Molefi Ntseki, and I hope to apply every lesson learned into this new generation of Under-17 players.
"The upcoming Cosafa Championship is not going to be an easy one, however, we will do everything in our powers to fight for the title."
In this year's Cosafa Under-17 Championship, Amajimbos are pitted in Group A alongside hosts Malawi, Zambia and eSwatini.
Their first match will be against the hosts on October 12 at Mpira Stadium before they lock horns with Zambia two days later in the very same venue.
Amajimbos' final group match will be against eSwatini at Kamuzu Stadium on October 16.
The top two finishers of this group will automatically qualify for the knockout stages scheduled to take place on October 18, both at Mpira Stadium.
In partnership with ANA and Sports Leo