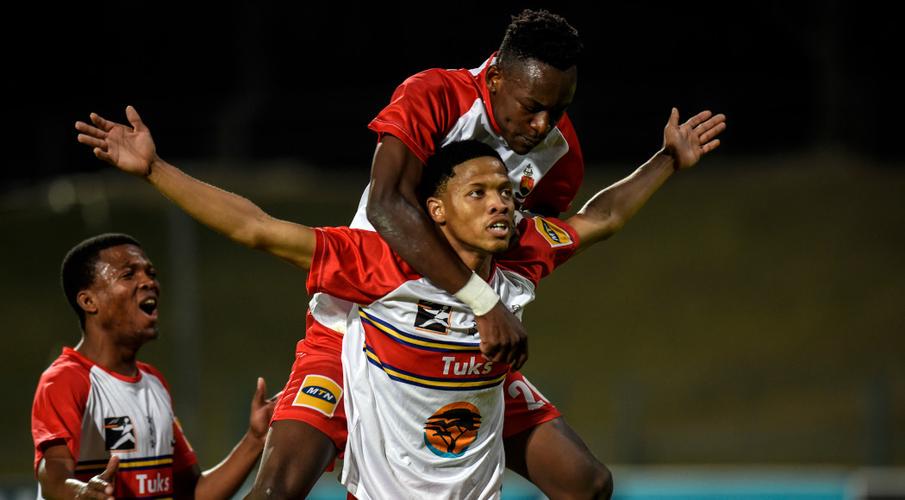 The University of Pretoria's (Tuks) will be out to break a disconcerting pattern of results when they meet Tshwane University of Technology (TUT) in a Varsity Football semifinal in Cape Town on Thursday.
Since the inception of the Varsity Tournament, Tuks have proved capable of beating any team on a good day barring one – TUT.
The two perennial rivals have clashed on five occasions since 2017 with Tuks drawing and winning one game, the 2017 Varsity final.
That was the last time Tuks were victorious against TUT.
Last year TUT first won 2-1 and then in the semifinal ran out 1-0 winners.  At the start of this season's Varsity campaign, TUT again beat Tuks 1-0.
Despite what the past results might suggest Tuks' Katlego Motlhatsang, is confident of his team ending TUT's dominance.
"There is no getting away that TUT has had the better of us for a couple of years now. It, however, does not mean we are getting obsessed with beating them. If we did, it would be a mistake.
"On Thursday, it is only going to be about staying focused on the moment, meaning what we can control. Tuks have already shown a lot of character coming back from being second-last on the Varsity log to finishing third."
Motlhatsang is sure that TUT will bank on the same tactics that stood them in good stead in the previous encounters.
That is biding their time purposely keeping back to allow Tuks to set up moves waiting for that one mistake on which they then will pounce to score a goal.
"This time around, it is not going to be about playing pretty. We don't mind winning dirty. Winning is all it is about. Player for player I believe we are capable of playing better football.
"We need to be dominant from the very first minute forcing TUT to play, ensuring they are the ones that are making mistakes and not us."
Tuks coach Tlisane Motaung was just as positive.
"We have a new strategy. From Sunday, the focus during training was to ensure every player understands what their role needs to be. It is high time we bring the Varsity trophy back to Tuks."
In partnership with ANA and Sports Leo