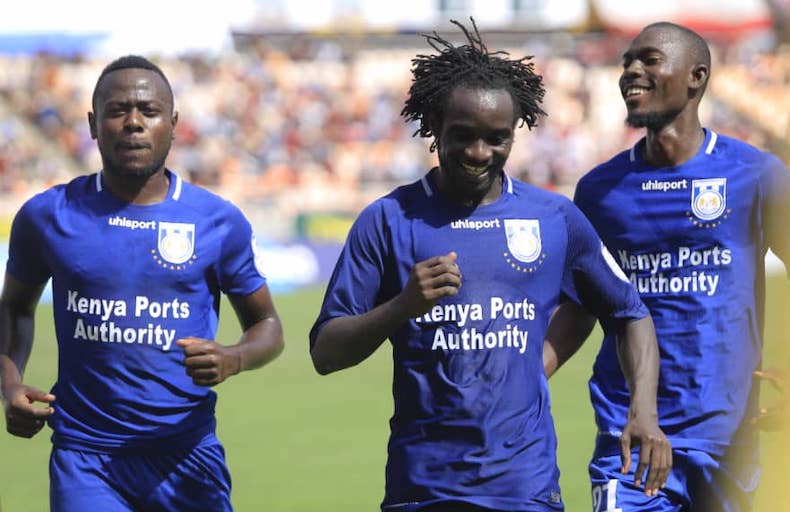 Kenya's Bandari face Tunisian side Ben Guerdane in the return tie of the Caf Confederation Cup Round of 16 in Tunis, Tunisia, on Sunday, holding a 2-0 advantage from the first-leg played in Nairobi.
Yema Mwamba and Hassan Abdallah scored in that victory and Mwamba, who is Congolese, hopes he can add to his tally in North Africa to help the team make it through to the play-off round.
All the Kenyan FA Cup champions need is a draw against Ben Guerdane and they will be through to the knockout phase.
A 1-0 loss will still see them go through while a 2-0 loss will force the game to penalties.
But Mwamba says they do not want to go through all the permutations and will be keen to bury the game early on.
"I know that many Kenyan teams have not succeeded in North Africa, but we are not going there with that mentality. We have to go, score early and ensure we defend well.
"If we get a goal, it will be very difficult for them and that is just what we want," he added.
Mwamba twice played with Motema Pembe in both the Caf Confederation Cup and Champions League but never made it into the group stages. With Bandari, he hopes to achieve that.
Bandari coach Bernard Mwalala hopes they can go all out and make history.
In their maiden attempt in continental football in 2016, they did not go beyond the preliminary round.
"It will not be easy because North Africa is not an easy hunting ground. But at least we have a good advantage from the first-leg. The work is not over and we need to be focused for the full 90 minutes.
"We have to defend well and the best way to defend is to score and take the pressure off," added Mwalala, a former Kenyan international."
In partnership with ANA and Sports Leo