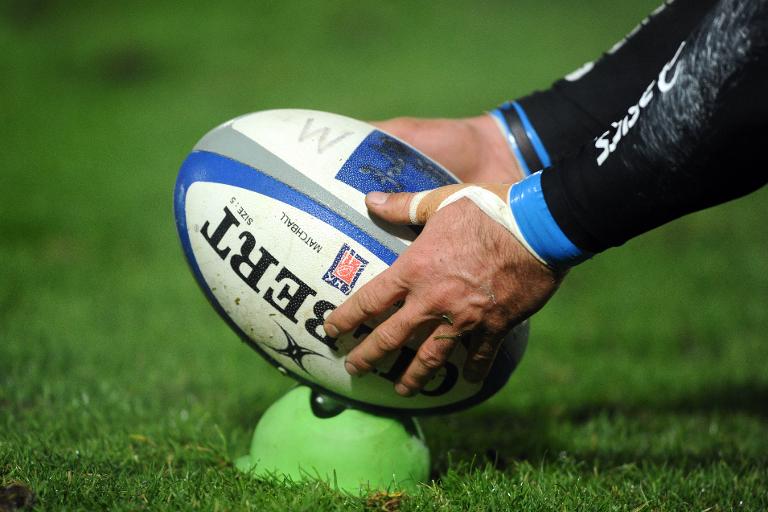 The Jaguares XV jumped to the top of the Currie Cup First Division log after securing a second win in as many weeks, while defending champions, South Western Districts (SWD), scored their first win with a solid display in George.
The Valke and Griffons also won their first matches.
The Jaguares XV showed they are the real deal in the Currie Cup First Division by outplaying Boland 54-17 in Potchefstroom on Saturday, while defending champions, SWD, beat the Leopards 38-18 to show their mettle.
The Bolanders are having a good season, but they were totally outplayed by the slick Argentinians, who laid down a serious marker after they also outplayed the Griffons in Welkom last week, while SWD just showed how tough they will be playing in George.
There were some joy for traveling teams though – the Griffons outplayed the EP Elephants in Port Elizabeth, edging them 23-19, while the Valke won 36-19 against Border in East London.
The Valke scored their first win of the competition by beating Border 36-19 at Police Park in East London on Saturday. They drew with SWD in their opener last week, but this time made sure they finished the chances they created.
The East Randers started well and scored three tries and a penalty goal for a 22-7 lead at the break. The second half was more competitive, with both sides scoring two tries, but the first half effort by the Gauteng side proved decisive.
Scorers:
Border 19 (7) Tries: Vuyisani Mavuso, Sethu Tom, Sonwabiso Mqalo. Conversions: Aphiwe Stemele (2).
Valke 36 (22) Tries: Thabo Mabuza (2), Friedle Olivier, Grant Janke, Coert Cronje. Conversions: Errol Jaggers (2), Anrich Richter (2). Penalty goal: Richter.
In Potchefstroom, the Jaguares XV made their intent very clear by outplaying Boland 54-17 at Fanie du Toit Sports Ground. It was a case of total rugby by the Argentina side, who used their forwards to punch the holes for their backs to exploit. They scored six tries to two and all their tries came from their hard-running backs.
Boland never recovered from a strong start by the home side and after trailing 23-3 at halftime, continued to be punished by the slick Argentineans.
Scorers:
Jaguares XV 54 (23) Tries: Facundo Cordero (2), Agustin Segura, Bautista Ezcurra, Santiago Carreras, Gonzalo Bertranou. Conversions: Martin Elias (3). Penalty goals: Elias (3).
Boland Boland 17 (3) Tries: Neil Rautenbach, Warren Williams. Conversions: Josh Vermeulen, Liam Mcloughlin. Penalty goal: Vermeulen.
It was a close affair in Port Elizabeth, where the Griffons scored an important away win against the EP Elephants, by 23-19 at the Wolfson Stadium.
Both teams scored three tries, but a penalty goal by the Northern Free Staters' Jaywinn Juries (scrumhalf) and a drop goal by Danrich Visagie (flyhalf) proved the difference in the end. The Welkom side held a 13-7 lead at the break but had to keep the home side at bay in a tense second half, especially when Cameron van Heerden (hooker) was yellow-carded.
Scorers:
EP Elephants 19 (7) Tries: Keanu Vers, Athenkosi Mayiye (2). Conversions: Oliver Zono (2).
Griffons 23 (13) Tries: Jean-Jacques Pretorius, Allistair Mumba, Domenic Smit. Conversion: Robbie Petzer. Penalty goal: Jaywinn Juries. Drop Goal: Danrich Visagie.
SWD scored an impressive 38-18 win over the Leopards at Outeniqua Park in George on Friday, having lead 14-8 at the break. They outplayed their inland visitors in the second half, with the first 40 minutes a fairly tight affair.
It was apt that departing SWD fullback, Leighton Eksteen, got onto the scoreboard, although by more unconventional means. The attacking Eksteen is taking up a contract in Russia next month and ended his SWD stint with a neatly taken drop goal.
Shario Rozenkrantz (wing) dotted down twice for the home side and is the leading try-scorer after two rounds of action in the Currie Cup First Division.
For the Leopards, both Du Plooy brothers scored tries – Danny (lock) scored in the first half and once he was replaced by brother Reuben, the latter did so as well, but to no avail.
Scorers:
SWD 38 (14) Tries: Etienne Oosthuizen, Marquit September, Vuyo Mbotho, Shario Rozenkantz (2). Conversions: Gerhard Nortier (5). Drop goal: Leighton Eksteen.
Leopards 18 (8) Tries: Robert Hunt, Danny du Plooy, Reuben du Plooy. Conversion: Boela Abrahams.
In partnership with ANA and Mediapix