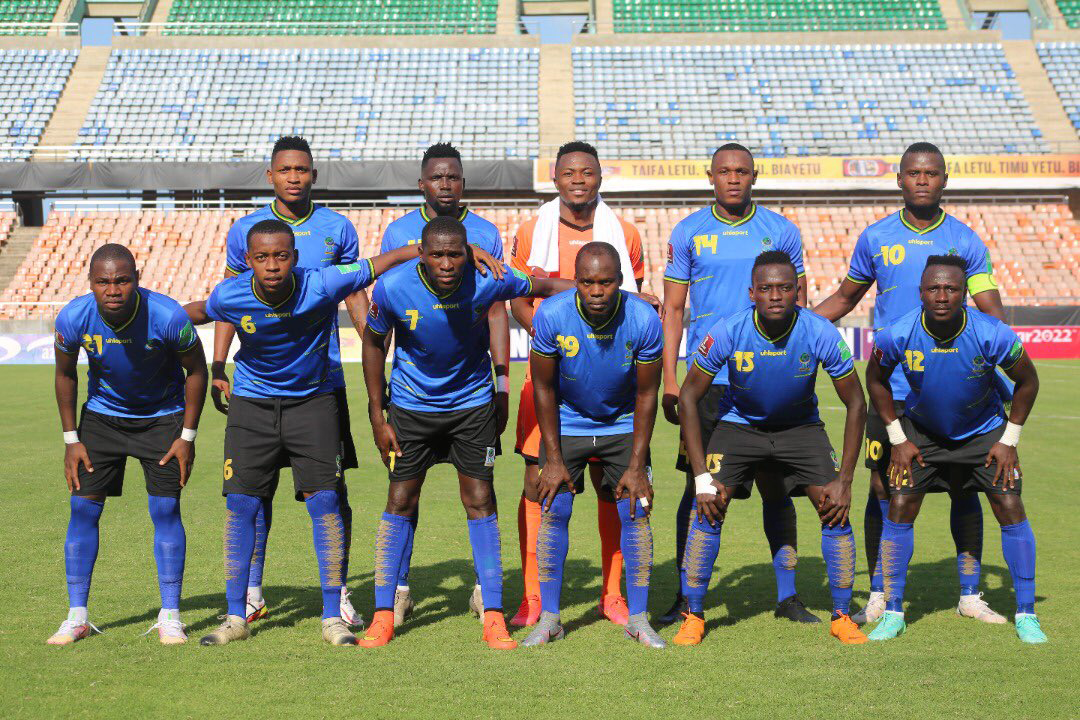 Tanzania plas Niger in Marrakech, Morocco
The two recently faced off in AFCON qualifiers
South Sudan will play away to Senegal
Tanzania head coach Adel Amrouche is keen for his side to start their 2026 World Cup qualification journey on a high when they take on Niger in Marrakech. The two sides most recently met in the qualifiers for the 2024 Africa Cup of Nations, Tanzania winning 1-0 at home after a 1-1 draw away.
They meet three months later, this time in the journey towards a maiden World Cup appearance for both.
Amrouche says his team is ready to battle for good results away from home, with a date against Morocco in Dar es Salaam awaiting them next week.
"We will do our best to make the people happy. That is the most important thing. We will do our best to try and pick three points in the first game which is really important," said the tactician.
"It is tough to play two high level games in three days especially for the young players, but we have to put in our best and get a result by focusing on one match at a time," the tactician said.
His sentiments are shared by striker Simon Msuva who scored the lone goal when Tanzania beat Niger in June.
"We need to win these two games and we will do our best as players to represent our country well," he noted.
Dupuis set for first match in charge for South Sudan
Meanwhile, newly appointed South Sudan head coach Nicholas Dupuis will start his tenure this weekend, with a tough duel away to Senegal, in their first match of the 2026 FIFA World Cup qualifiers.
Dupuis was last month appointed to the job for Africa's youngest nation, after former tactician Stefano Cusin left for Comoros.
"It is a tough start of course but I am ready for it. I have used the last few weeks to try and understand the players better and try to get the best strategy for the game. We are facing a formidable opponent but we will give our best," the coach said.
South Sudan's last match was a friendly tie win against Kenya in Nairobi, but before then, they had suffered a massive 4-0 hammering at the hands of Mali in the final round of 2023 AFCON qualifiers.
Against Senegal, they face a yet again strong opponent, with the likes of Sadio Mane leading them upfront.
Senegal's coach Aliou Cisse will be looking to get his campaign off to a positive start.
Bafana keen to start World Cup campaign on a high
Elsewhere, South Africa will begin their World Cup qualification campaign in Durban, when they take on Benin at the Moses Mahbida Stadium.
Head coach Hugo Broos says his team has prepared well and is ready to have a positive start, their ultimate focus being on playing at the World Cup.
"This is not the worst group, but it is tricky if you take a look at the results of the past few days, and the draws that have taken place, especially Nigeria. So winning at home is important and when you don't, you have to pick up the points away and in Africa it is very difficult," the coach said ahead of the game.
He added; "We know it is going to be tough at home and away, and we know what Benin will come up with. We have trained extensively this week and we are ready, and I'm very confident that we achieve and engaged with the correct mentality. But let's not forget that on the opposing side, they have an experienced coach, and a good start for the World Cup qualifiers is very important."
The top four teams in the group have a point each with Lesotho drawing away to Nigeria and Rwanda drawing with Zimbabwe. South Africa have a chance to go top if they win.