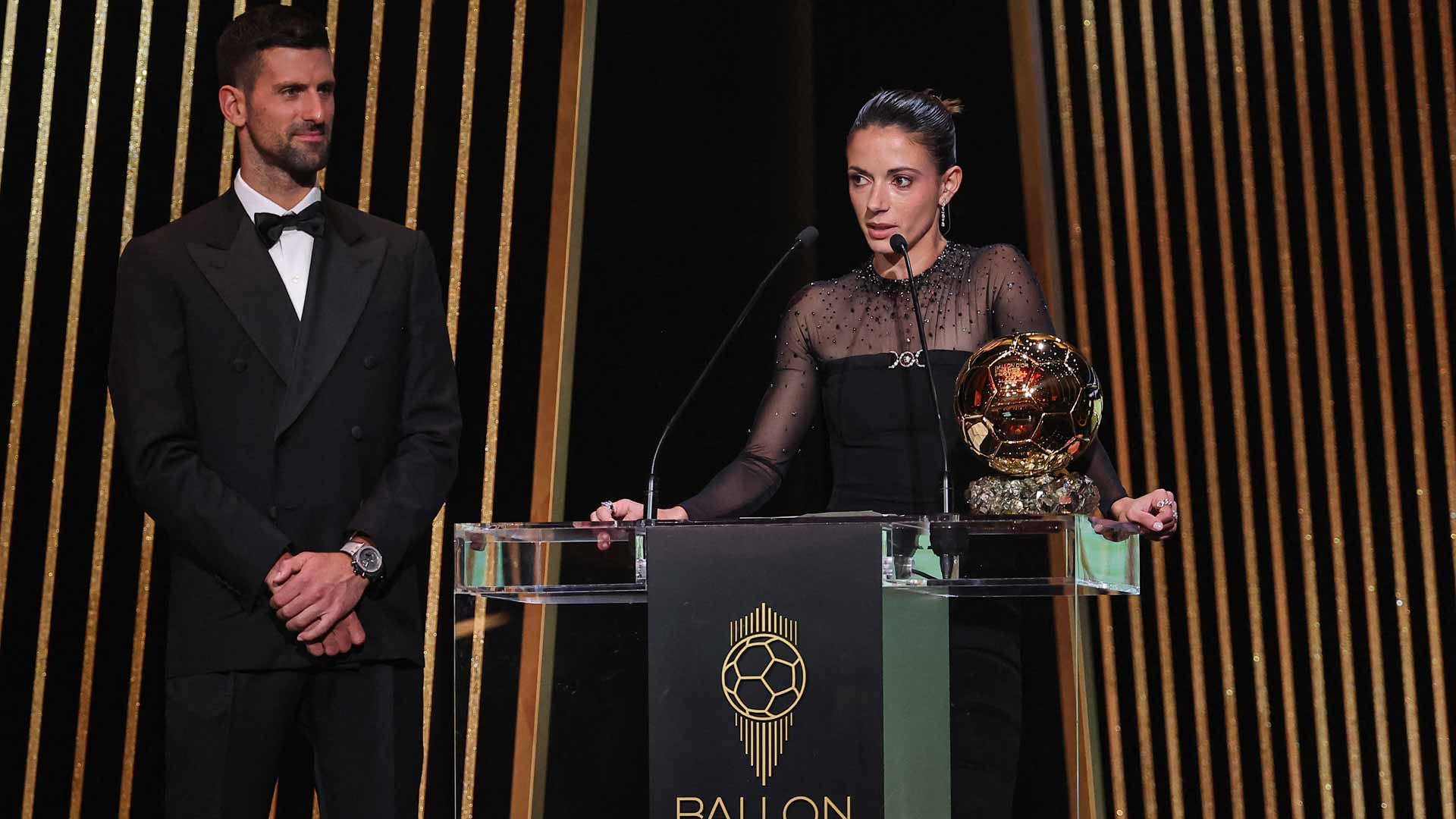 Novak Djokovic has announced a major shift in his off-court approach
He ended his long-term relationship with chief-of-staff Edoardo Artaldi
He hired Mark Madden as his new business advisor
Novak Djokovic has announced a major shift in his off-court approach, revealing the end of his long-standing professional partnership with chief-of-staff Edoardo Artaldi and filling his position with Mark Madden.
The 24-time Grand Slam champion, who continues to dominate the tennis world, is now embarking on a new chapter with Madden as a business advisor.
He emphasized that although he parted ways with Artaldi, their friendship remains intact. Madden has already been seen accompanying Djokovic at various high-profile public events in recent weeks, foreshadowing a significant shift in the tennis superstar's off-court strategy.
Madden's role in Djokovic's new venture was highlighted during the celebrity Pro-Am tournament prior to the Ryder Cup in September.
His participation in the event in Italy, where he warmly engaged with fans, garnered substantial positive publicity. The tennis maestro humorously referred to Madden as his business advisor while sharing his experience at the golf tournament, where he rubbed shoulders with sports luminaries like Gareth Bale and Andrei Shevchenko.
Djokovic and Madden's partnership extended to the Rugby World Cup Final in Paris, where they witnessed South Africa's victory over New Zealand.
The world No. 1 was not only an observer but also a guest presenter at the prestigious Ballon d'Or event in Paris. During the event, he presented the top award in women's football to Spanish star Aitana Bonmati, showcasing his newly found commitment to high-profile appearances off the tennis court.
These recent public appearances signal a change in Djokovic's approach to media and fan engagement. Historically, he has preferred to keep a low profile outside of tennis tournaments and bask in privacy away from the spotlight.
However, it appears that Djokovic is now looking to increase his presence and positive image off the court, as he begins to plan for life beyond tennis.
Drawing a page from Roger Federer's playbook, who has successfully built a media empire post-retirement, Djokovic may seek to secure long-term deals with major brands and expand his commercial potential.
Federer's ongoing partnership with sportswear brand Uniqlo and his lucrative collaboration with shoe brand On have set a precedent for tennis stars post-retirement. While Djokovic has not publicly disclosed the specifics of Madden's role in his team, the recent shift in his off-court strategy coincides with his addition to the team.
Madden prominently sat in Djokovic's box during the Paris Masters event, with Amazon Prime commentators even referring to him as his "new agent." As one of the most recognizable and marketable sporting icons of this era, Djokovic holds immense commercial potential on a global scale.
His decision to be more visible in high-profile appearances could serve multiple purposes, including leveraging his global recognition and potentially softening the criticism that has been directed at him over the course of his career.
Notably, Djokovic faced a somewhat hostile French crowd during a recent tournament in Paris, where jeers and boos rained down upon him. In response, the Serbian star raised his game to new heights, suggesting that the negative reactions may have fueled his performance.