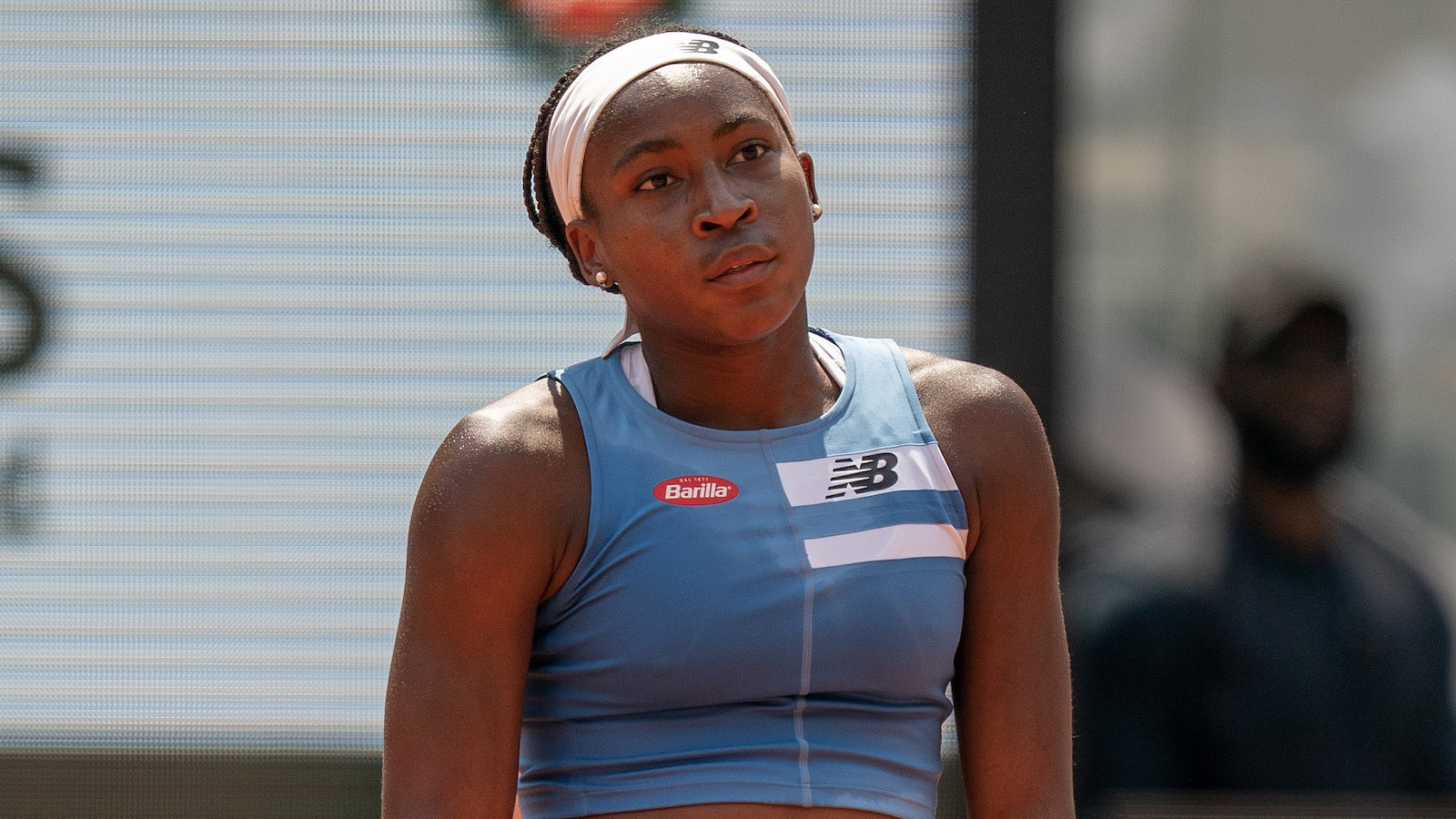 American tennis star Coco Gauff, has been making waves this season
But it is also a reason that informed her in blocking some people on social media
She feels X  owned by Elon Musk is the worst social media platform ever
American tennis star Coco Gauff, has been making waves this season over her historic win at the 2023 US Open but it is also a reason that informed her in blocking some people on social media.
Her recent exit from the WTA Finals brought an unexpected challenge in the digital world of social media. Some people who did feel that she did not live up to their expectations trolled her massively.
Gauff recently explained her decision to block people on social media due to the barrage of de@th threats, racism, and body shaming that followed her WTA Finals exit.
The 2023 season has been a remarkable one for Gauff, marked by her meteoric rise in the rankings and an incredible victory in New York.
However, the unpleasant side of fame reared its head following her performance at the WTA Finals in Cancun, Mexico, this week.
While she had the opportunity to lift the WTA Finals title, her journey was marred by criticism and negative comments from some of her fans on social media.
To cope with this onslaught of negativity, Gauff chose to block those individuals who were sending her hurtful and abusive messages.
When questioned about her decision to block people on X, formerly Twitter, she clarified her stance, stating, "I only block people who are negative, not my fans. I don't search for these pages. It comes on my timeline."
She says her biggest desire is to maintain a healthy and supportive online community while protecting herself from unwarranted negativity.
In an attempt to shed light on her situation, Gauff took to her X page to reveal the daily struggle of criticism she faces on social media.
She posted, "When you deal with the daily harassment I deal with every single day—de@th threats, racism, body shaming, etc.—it is exhausting. So I try my best to spare myself."
Despite the criticism and the decision to block some followers, the world No.3 made it clear that her true supporters hold a special place in her heart.
She emphasized the importance of maintaining a positive relationship with her well-wishers and expressed her gratitude for the kind comments and support she receives from them.
"When fingers were being raised against Coco Gauff for her decision to block her followers on Twitter, she talked about how important her true tennis fans are to her. She even concluded that her main urge to stay active on social media is to maintain a good relationship with her well-wishers. The 19-year-old also talked about how much the well-wishes and the nice comments mean for her," noted Gauff's commitment to her genuine supporters.
Her candid admission reflects the harsh reality faced by many athletes, where the dark underbelly of social media takes a toll on their mental well-being.
X, which is often considered a critical platform for sports stars, came under scrutiny as Gauff discussed the challenges she faces in managing her social media presence.
She said that her account is still active because she always wants to remain encouraged by the optimism some of her fans shower her with.
Nonetheless, X remains the worst platform for her and other athletes because trolls camp here and have a field day.
"Reason why I stay active on socials is because of my fans, to see their nice comments and support. It keeps me going. Twitter is the worst platform." This acknowledgment of the platform's challenges speaks to the intense scrutiny and potential for abuse that athletes face on social media.
Naomi Osaka in 2021 raised similar observations after being trolled by fans and some sections of the media that she ended up taking a hiatus.