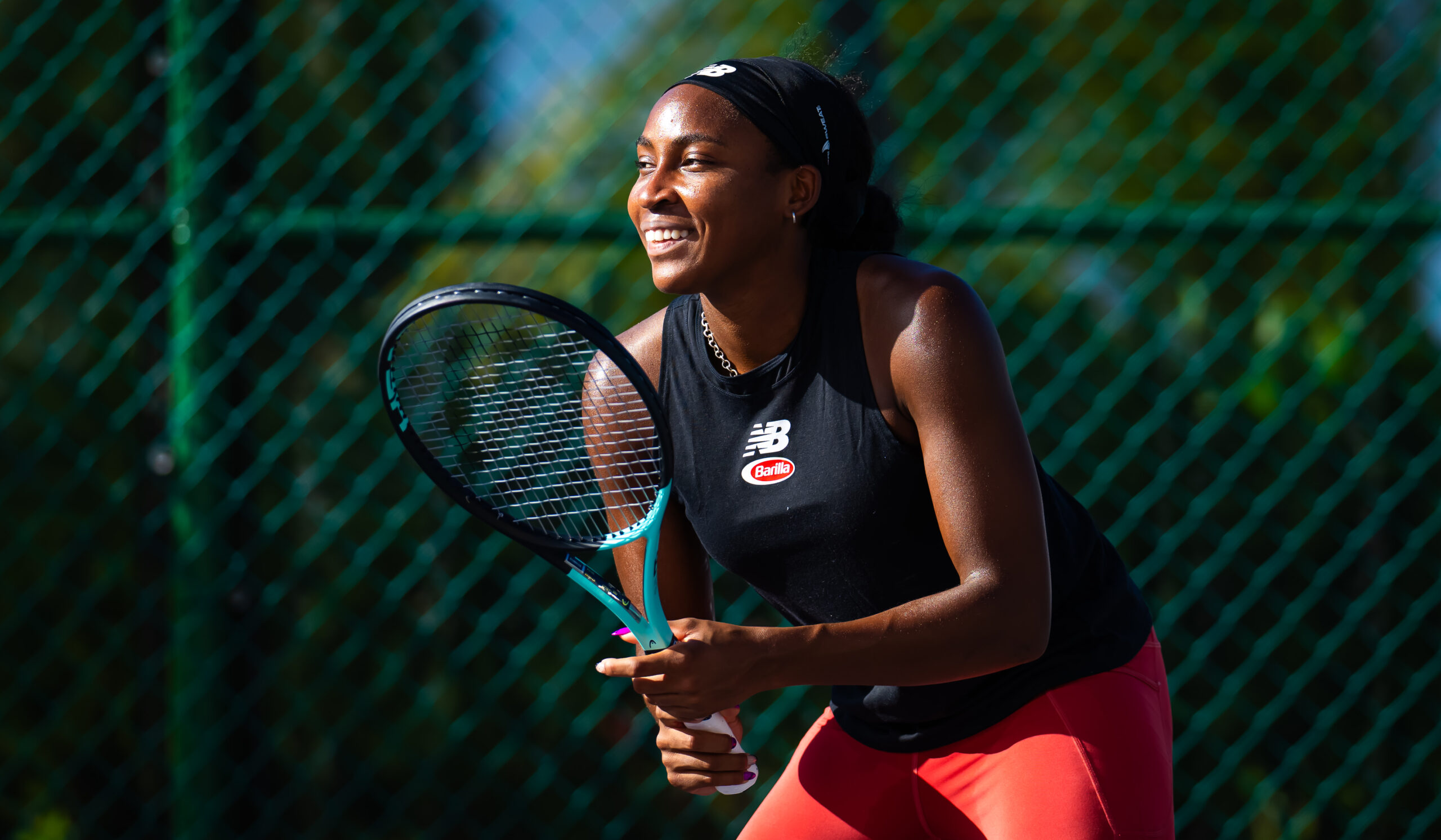 Coco Gauff has had an incredible 2023 tennis season
The year started on a high note for the American teenager
She then sealed it with her magical US Open victory in 2023
Coco Gauff has had an incredible 2023 tennis season and she is now taking stock of the highs and challenging lows she grappled with.
She recently said that her tennis journey in 2023 is nothing short of transformative, and she has emerged as a genuine force in the world of tennis. So, what did she learn from this career-changing season?
The year started on a high note for the American teenager, as she clinched a trophy in Auckland, New Zealand, showcasing her immense talent and potential. However, as the spring season rolled around, she faced a period of lackluster tennis, which tested her mental resilience and determination.
The turning point came in late summer when the 19-year-old's fortunes took a remarkable upswing. She reached the pinnacle of her career by winning her first Grand Slam title, defeating Aryna Sabalenka at the 2023 US Open final on home soil.
Gauff overcame a slow start to secure a 2-6, 6-3, 6-2 victory, etching her name in the annals of tennis history. Following the match point, an emotional Gauff celebrated with a heart sign to her fans and then made her way up into the stands to embrace her parents, Corey and Candi Gauff.
The sight of the Gauff family sharing that joyous moment was a testament to the sacrifices and dedication that had brought her to this point. She described it as the first time she saw her father cry, and it was a powerful reminder of the magnitude of her achievement.
The 2023 season also marked a significant milestone, as Gauff became the first American to win a US Open singles title since Sloane Stephens in 2017. Furthermore, she is the first teenager to secure the country's major tennis tournament since Serena Williams achieved the feat in 1999. Here are four things she took stock of this season.
TENNIS SUCCESS IS A LONG BUT REWARDING PROCESS
As she reflected on the rollercoaster ride that was the 2023 season, Gauff shared her perspective on the lessons learned. One of her biggest lessons yet is that no tennis player becomes a star overnight.
Still, she feels her success this season came in fast and she never expected it but she worked for it nevertheless. She demonstrated her ability to compete with and beat the top players in the game, solidifying her position among the tennis elite.
COPING WITH SOCIAL MEDIA NEGATIVITY
The teenage American tennis player acknowledged the mental challenges she faced during the season, but her resilience and maturity shone through as she handled the ups and downs with grace.
Coping with hate and negativity on social media proved an arduous task for her but she still kept her head high. She blocked many people for trolling her, body-shaming her, racist remarks, while others issued grave threats.
She says X, formerly known as Twitter now owned by American techpreneur Elon Musk is the worst social media platform. The one-time Grand Slam champion says X is the breeding ground for all social media pessimists who thrive in sadism.
LOSE AND MOVE ON
Coco Gauff's most profound lesson from the 2023 season was to avoid placing too much emphasis on a single loss or a particular part of her season. She emphasized the need to maintain perspective and not dwell excessively on setbacks because the game can change rapidly.
Her perspective is a reminder that the journey in professional sports is filled with both triumphs and setbacks, and it's essential to stay focused on the bigger picture.
"Because obviously, it can turn around in a very different way. I think next year, there's definitely gonna be a part of the season where I probably won't play as well. It's inevitable," Gauff admitted.
"Every player has a part like that. I'll try my best not to dwell on it and get out of it because I learned I'm capable of doing that. Hopefully, next year if it happens, I'll try not to beat myself up too much."
CONCLUSION
Her words reflect the wisdom and maturity of a player who is on the verge of taking the tennis world by storm. Gauff's performance in 2023 is an indication of her position as one of the promising female tennis to watch.