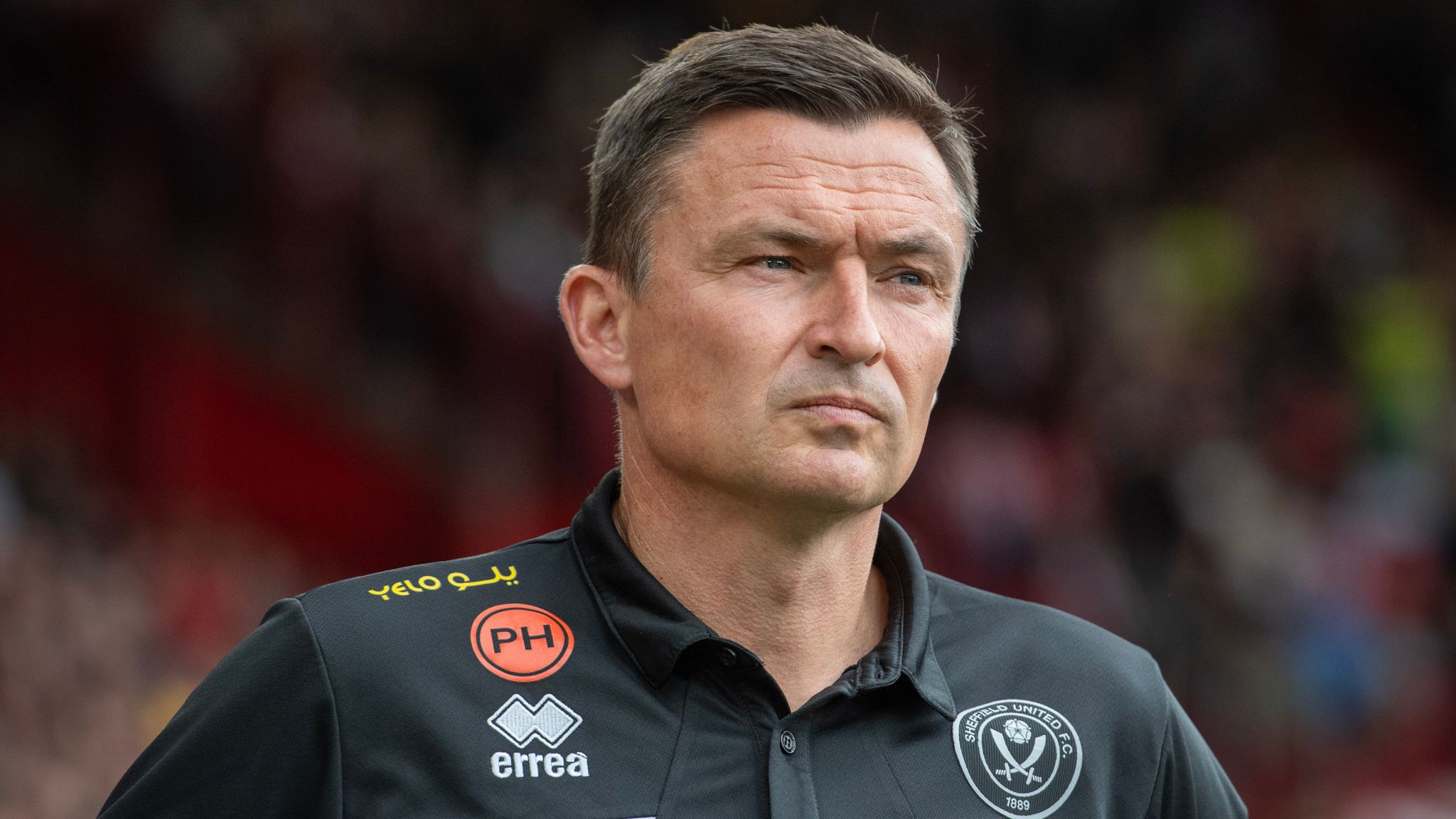 Newcastle United thrashed Sheffield United 8-0 in a Premier League clash on Sunday evening
Sheffield are not considering sacking its manager, Paul Heckingbottom, despite the poor result
The club has, however, decided to back Heckingbottom for the time being
Sheffield United is not currently considering the dismissal of Paul Heckingbottom as their manager, despite the club's recent devastating 8-0 defeat to Newcastle, which marked their heaviest league loss in history. PA news agency sources indicate that Heckingbottom's job remains secure for the time being, with the board showing no immediate plans for a managerial change.
This crushing loss to Newcastle extended Sheffield United's winless streak to six games since their return to the Premier League. While this result undoubtedly stung, it is not expected to prompt the club's leadership to take hasty action.
When questioned about his future as manager and whether he would be in charge for the next game, Heckingbottom responded affirmatively, saying, "Yes, 100 percent." He added, "This might be a theme now by the looks of it. I can't answer any of that, the game, the players, my department, yeah, no problem, but things like that, you are asking the wrong man."
Paul Heckingbottom, who guided Sheffield United to promotion last season, has faced a challenging period following the tragic passing of women's player Maddy Cusack earlier in the week. Cusack, who was just 27 years old and also worked in the club's marketing department, left the club in a state of profound sadness.
Reflecting on this difficult week, Heckingbottom expressed his relief that it was coming to an end. The club paid tribute to Cusack with poignant pre-match ceremonies, and Heckingbottom acknowledged the emotional toll, saying, "It has affected a lot of people, there were tears on the pitch before the game. But we were determined to end what has been a really tough week strongly and we weren't able to do that. It has been a tough week for everyone at the club and one we want over."
On the other side of the match, Newcastle United made history with their 8-0 victory, achieving their largest-ever away win and becoming the first Premier League team to have eight different players score in a single game.
Eddie Howe's Newcastle side, which had struggled at the start of the season, appeared to have found their rhythm. They put in an outstanding performance, especially considering their midweek trip to AC Milan for a Champions League match.
The team didn't ease off in the second half and continued to rack up goals, much to the satisfaction of their manager, Eddie Howe. He expressed his contentment, saying, "It has been a great week for us. That is football for you. Before the Brentford game, we knew the importance of that game, a massive point in the week and great to see us back to our very best today."
Howe went on to praise his players' mentality and desire to score goals, emphasizing their commitment to attacking play. He also acknowledged the rarity of a result like this and emphasized the importance of maintaining such performances in the competitive Premier League.
In conclusion, despite Sheffield United's devastating defeat, the club appears to have faith in Paul Heckingbottom's ability to navigate the team through this challenging period. Meanwhile, Newcastle United is riding high after their historic victory, and manager Eddie Howe hopes to build on this momentum in the Premier League.