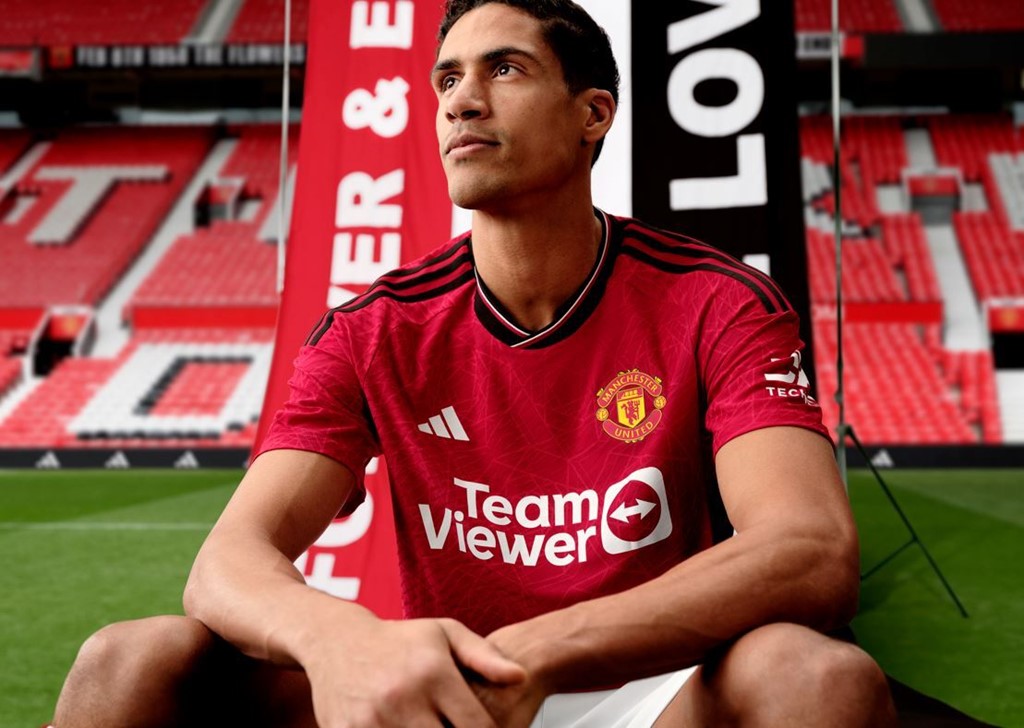 Qualcomm Technologies will be Manchester United's shirt sponsor from next season
Their current deal with TeamViewer is set to come to an end this season
United is already working on a deal with Qualcomm Technologies 
Manchester United has announced that Snapdragon will replace TeamViewer as the front-of-shirt sponsor for the 2024/25 season. This surprising development comes as United has opted to terminate its existing contract with TeamViewer despite initially entering into a five-year agreement with the German tech company in March 2021.
Snapdragon, a renowned brand of processing chips manufactured by Qualcomm Technologies, will now take center stage on the front of Manchester United's jerseys. This transition reflects the evolving partnership between Qualcomm and the football club. In August 2022, Qualcomm became a global partner of United, with a primary focus on leveraging the Snapdragon brand to enhance fan experiences and improve mobile connectivity at Old Trafford.
As discussions between the two parties progressed, Qualcomm has now taken a more prominent role by securing the front-of-shirt sponsorship deal for Manchester United starting from the next season. This strategic move will see the Snapdragon name and logo prominently displayed on all of United's kits, spanning both the men's and women's teams.
Although specific financial details regarding Qualcomm's sponsorship deal have not been disclosed, earlier reports had indicated that Manchester United was seeking an annual sponsorship fee in the vicinity of £60 million. The exact terms of the agreement remain confidential, but it signifies Qualcomm's commitment to a significant partnership with the club.
Notably, TeamViewer, the outgoing sponsor, will continue to feature on Manchester United's shirts until the end of the current campaign. Subsequently, TeamViewer is expected to transition into an alternative sponsorship arrangement that will see out the remaining two years of their original contract with the club.
This sponsorship switch is part of the dynamic landscape of commercial partnerships in modern football, where clubs constantly seek to align themselves with brands that offer not only financial support but also synergistic opportunities to enhance the overall fan experience. In this case, Qualcomm's Snapdragon brand, known for its cutting-edge technology, is set to become a prominent feature of Manchester United's iconic jerseys, symbolizing the ever-evolving intersection of sports and technology in the digital age.
As fans eagerly await the unveiling of the new kits for the 2024/25 season, it is evident that Manchester United's partnership with Qualcomm and the Snapdragon brand will usher in a new era of innovation and connectivity for supporters, both at the stadium and around the world.