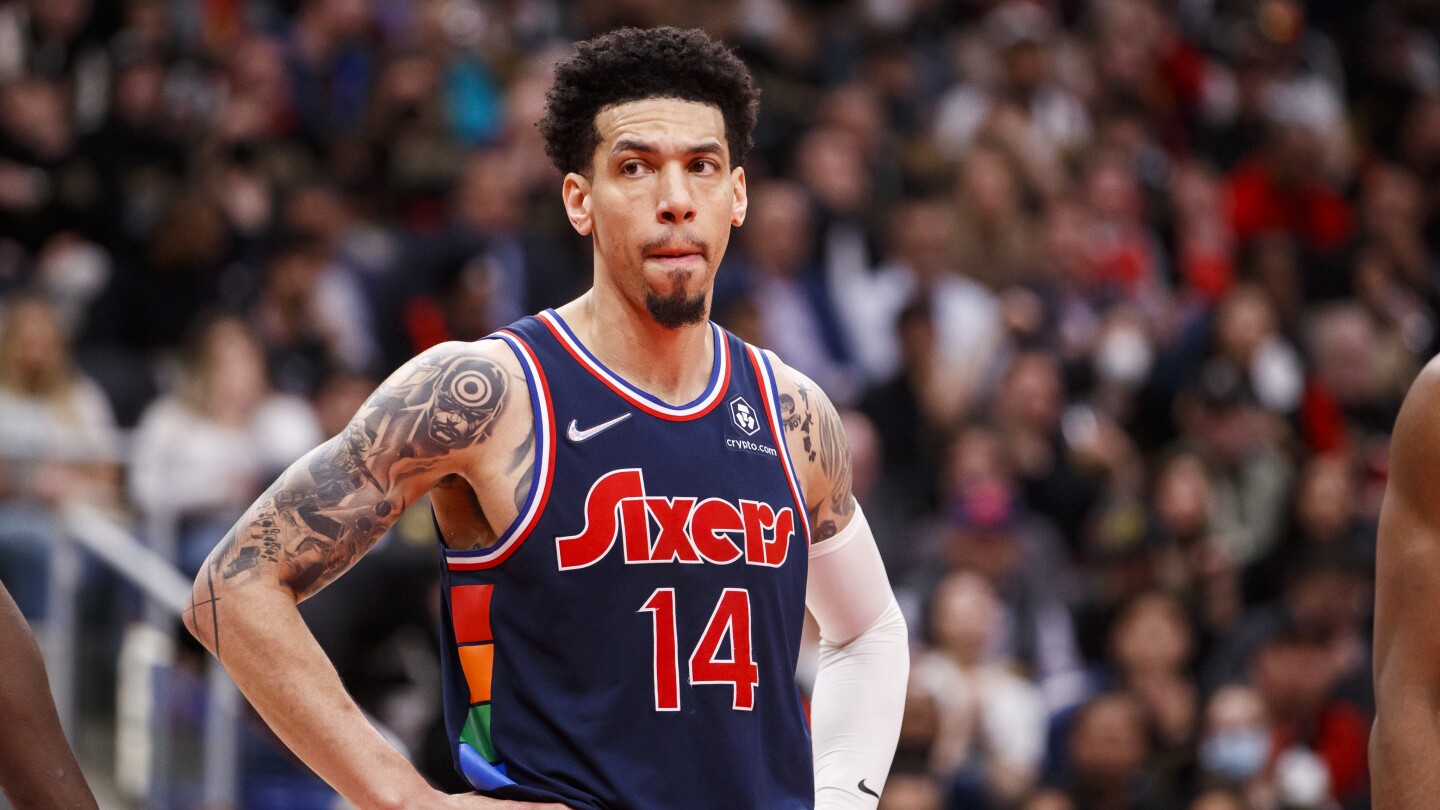 Danny Green has agreed to a one-year contract with the Philadelphia 76ers
Green has played for the 76ers before and the deal marks a return 
During the 2022/23 season, Green played for the Cleaveland Cavaliers
Free agent guard Danny Green has reached an agreement on a one-year contract with the Philadelphia 76ers, according to his agent, Sam Permut of Roc Nation Sports. The signing marks Green's return to the Sixers, a team where his established relationships, particularly with Joel Embiid and the new head coach, Nick Nurse, have played a pivotal role in the organization's decision to invite him to training camp with a strong chance of securing a spot on the opening night roster.
At the age of 36, Green's return to the Sixers comes after a challenging period in his career. He suffered a significant setback when he tore his left ACL and LCL during Game 6 of the Sixers' Eastern Conference playoff series against the Miami Heat in 2022. Subsequently, he was traded to the Memphis Grizzlies during the offseason. Prior to that, Green had enjoyed a two-season stint with the Sixers, where he showcased his sharpshooting abilities by maintaining an impressive 39.5% shooting accuracy from beyond the arc.
One of Green's notable distinctions is his remarkable postseason consistency, making him one of only three players, alongside James Harden and Chris Paul, to participate in at least one playoff game every year since 2011, based on ESPN Stats & Information research. This enduring presence on the playoff stage underscores his value as a seasoned veteran.
Another defining aspect of Green's game is his proficiency in corner 3-point shooting. Since entering the NBA in the 2009-10 season, he has recorded an impressive 655 corner 3-pointers, ranking third in the league during that timeframe, behind only P.J. Tucker and Trevor Ariza, as reported by ESPN Stats & Information.
Green's recent journey in the NBA has been characterized by several moves. He initially signed a free-agent contract to conclude the 2022-23 season with the Cleveland Cavaliers. This came after a trade-deadline deal had landed him in Houston, where the Rockets ultimately waived him.
In summary, Danny Green's return to the Philadelphia 76ers represents a significant development in his career. The decision to rejoin the Sixers has been influenced by the strong relationships he has cultivated within the organization, as well as his reputation as a reliable 3-point shooter and a seasoned playoff performer. As he embarks on this new chapter with the Sixers, Green aims to contribute his valuable experience and skills to the team's pursuit of success in the upcoming season.