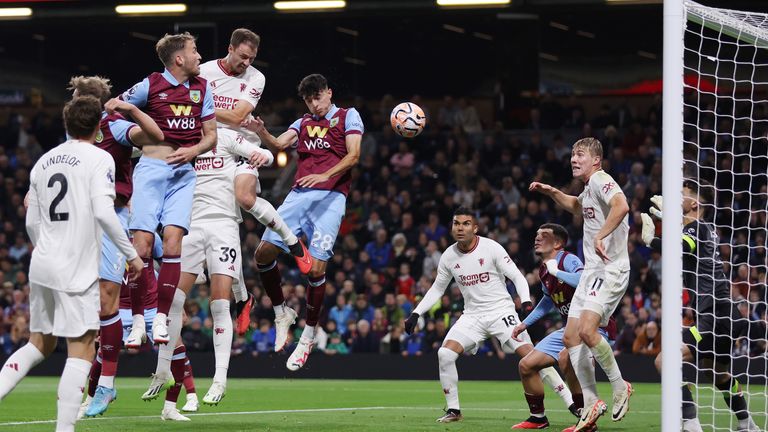 The recently promoted Premier League sides Sheffield United, Burnley, and Luton have had a dismal start to the season
The trio are yet to win any match six weeks into England's top-flight
If history is anything to go by, the trio have a long way to go in the fight for survival
After the weekend's Premier League fixtures, Sheffield United, Burnley, and Luton Town, all of whom were promoted to the top flight, find themselves without a win so far in the season. This marks only the second time in Premier League history that all three newly promoted teams have failed to secure a victory after playing at least five matches. The relegation zone currently comprises these three teams, and their slow start raises questions about their chances of survival in the Premier League.
Sheffield United's woes deepened as they suffered a record-breaking 8-0 defeat to Newcastle United, leaving them at the bottom of the league on goal difference. Luton Town managed to secure their first point of the season, although it came with the assistance of a contentious penalty against 10-man Wolverhampton Wanderers. Meanwhile, Burnley's solitary point was earned from a 1-1 draw with Nottingham Forest. Sheffield United did manage to hold Everton to a 2-2 draw on September 2.
This is only the second instance in Premier League history where all three newly promoted teams failed to secure a win in their first five games. The previous occurrence was in the 2004-05 season when Norwich and West Brom each had three draws, while Crystal Palace had one point. Unfortunately for Palace and Norwich, they were both relegated that season, while West Brom managed to survive, securing their Premier League status with a crucial victory over Portsmouth on the final day. Southampton was the other team relegated that season.
Out of 17 promoted teams that experienced a winless streak in their first five games prior to this season, West Brom stands as the sole team that avoided relegation. Notably, West Brom achieved a historic feat by staying up despite being at the bottom of the table at Christmas, a position they maintained going into the final game of the season.
While the current situation may seem bleak for the winless trio, they are still some way off from the record for the longest winless start for a newly promoted team. Swindon Town, for instance, took until their 16th game to secure a victory in the 1993-94 season, which ended with them finishing bottom of the table in their only top-flight campaign.
Norwich also faced a challenging start in the 2004-05 season, requiring 14 games to secure their first win, albeit with eight draws along the way. They were subsequently relegated that season and faced another relegation in the 2021-22 campaign after 11 games without a win.
Other teams, such as Watford in 2006-07, Reading in 2012-13, and Burnley in 2014-15, experienced 10 winless games following their promotion.
Despite the dismal early-season form of the current bottom three, comparisons to Derby County's record low Premier League points total of 11 in the 2007-08 season may be premature. Even Derby managed to secure their sixth game with a win (1-0 against Newcastle) before enduring a winless run for the remainder of the season, setting a Premier League record that still stands over 15 years later.
For Sheffield United and their counterparts, there is still room for improvement, and they may be looking to their rescheduled meeting on October 3 as an opportunity to avoid joining the ranks of unwanted Premier League records.