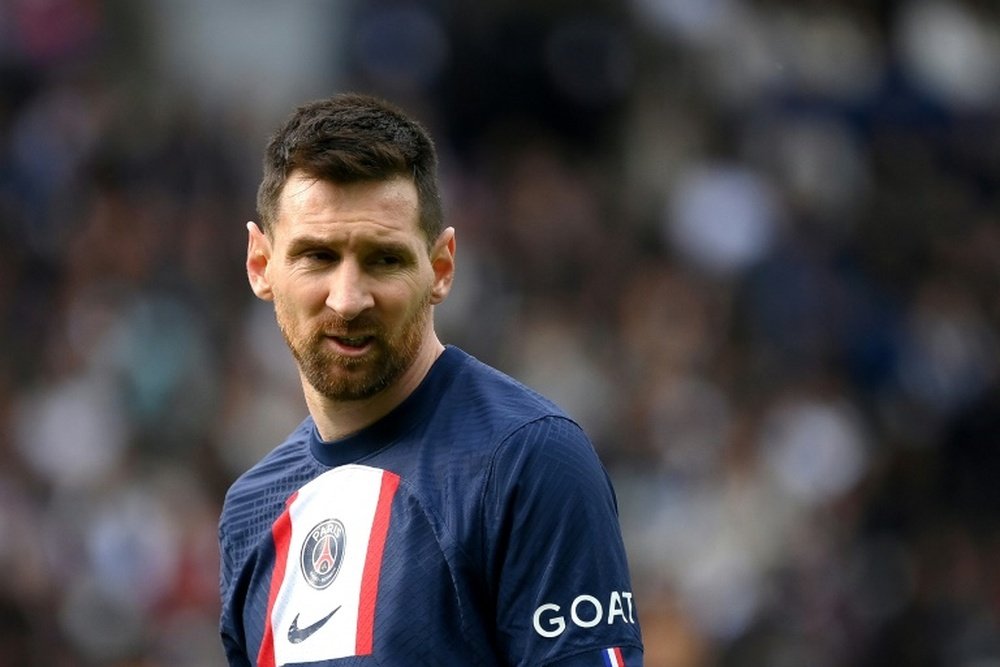 Lionel Messi has expressed his feelings about his disconnect with fans
He fell out with many French fans
Life wasn't the same as it was when he was in Barcelona
Lionel Messi has expressed his feelings about his disconnect with fans during his time at Paris Saint-Germain (PSG), following his decision to join Inter Miami.
Departing from his beloved Barcelona in 2021, Messi had a fruitful stint at the Parc des Princes, scoring 32 goals and securing two Ligue 1 titles.
However, the team's lack of success in the Champions League, combined with Messi's involvement in Argentina's World Cup victory over France hurdled his dalliance with fans.
PSG's subsequent suspension of Messi over an unauthorized trip to Saudi Arabia also prevented him from establishing a strong bond with the Parisian supporters as he did in Barcelona.
In his final PSG game in June, the 36-year-old was booed by his fans after a defeat by Clermont.
WHAT MADE LIONEL MESSI JOIN PSG?
Reflecting on his decision to join PSG two years ago, Messi opened up in an interview with beIN Sports, stating that he did so due to his friendship with most players there.
He thought knowing them would make things easy for him as he adapted to Ligue 1.
"I came to Paris because I liked the club, because I had friends and a lot of people I knew in the dressing room, teammates from the national team or some I had been with before," Messi stated.
He adds: "It seemed to me that, beyond what the club was, I was going to have a much easier adaptation than in other teams I could have gone to, so that's a little bit why I decided to go to the club."
WHAT DOES LIONEL MESSI REGRET ABOUT JOINING PSG?
Messi says the reality proved to be more challenging than expected. Adapting to the new team became extremely difficult.
Despite having acquaintances in the dressing room and established relationships, he never blended in with the team as he had expected.  Arriving late, without a pre-season and coping with the traffic in a new city strained him emotionally. His family also had its strains from this but he pushed on for 24 months.
Messi's struggles during his early days in Paris were evident in his performance, with just six league goals in his first season after an impressive tally of 30 in his final year at Barcelona.
His form improved during the 2022/23 season, scoring 16 league goals, but some fans remained sceptical. The 36-year-old acknowledged this shift in perception, stating, that people started treating him differently.
While a portion of the PSG crowd continued to support him, there was a breakout with the wider PSG fans. His intention wasn't causing such division in the team as it had happened before with Neymar and Mbappe.
IS LIONEL MESSI THE HOPE OF INTER MIAMI?
With Inter Miami currently struggling at the bottom of the MLS' Eastern Conference, Messi's move to the club will provide a much-needed talent boost.  Miami has won only five out of their 17 games and recently parted ways with manager Phil Neville.
Another Barcelona legend, Sergio Busquets, will also join the club, as Inter announced his signing on Friday. Having played over 700 games for Barcelona, Busquets shared the dressing room with Messi for 13 years, adding further familiarity and camaraderie to Miami's roster.
Miami paid 35 million euros for Messi's exit from PSG. Sportico claims that Messi, who is currently among the highest-paid footballers in modern history, signed a two-and-a-half-year deal with Inter Miami, with an estimated $150 million in play. Included in this are Messi's pay, signing bonus, and a retirement ownership part in the team.
His earnings from his MLS endeavour are not limited to that. As a requirement for playing in North America, Messi is expected to receive a portion of the profits from Apple, Adidas, and Fanatics. The specifics are apparently still being worked out between Messi's camp and these companies.
Messi is anticipated to participate in the Leagues Cup match on July 21 at DRV PNK Stadium, Inter Miami's home venue through the 2024 campaign, against Liga MX team Cruz Azul.
On August 20, Messi might play in his first MLS game against Charlotte, and by then, Sergio Busquets, a former FC Barcelona colleague, might be on the field with him.