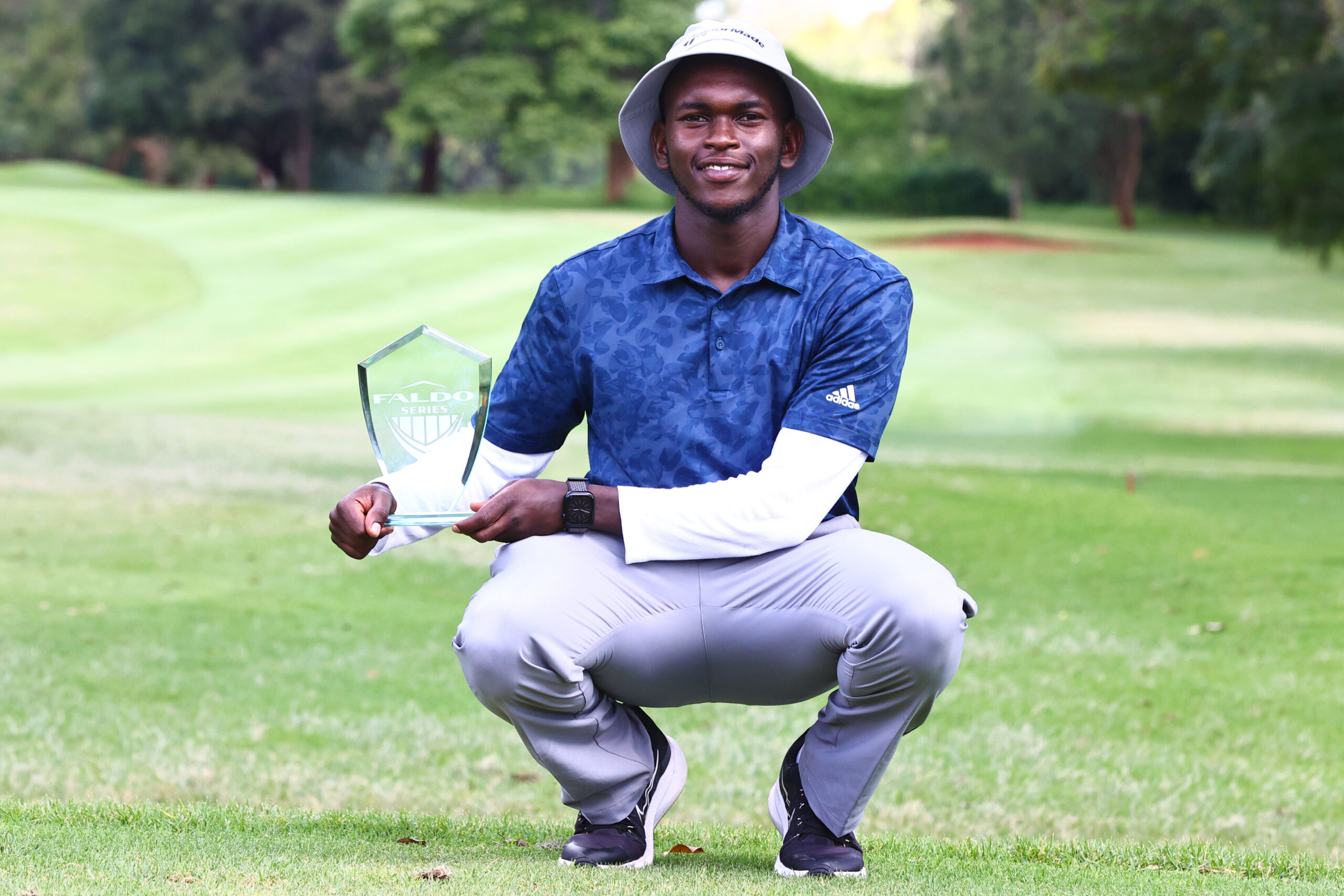 A total of 68 players competed
Three players qualified for the Faldo Series European Grand Final
The Junior Golf calendar takes a break until August
The Faldo Series Kenya Championship lived up to its billing as the top junior golfers' tournament of the year with all top players in action at the Karen Country Club over the weekend.
68 players threw their hats in the ring for the three-day tournament where the winners in four categories booked tickets to the Faldo Series European Grand Final at the Al Ain Equestrian, Shooting and Golf Club in the United Arab Emirates in November.
49 players made the cut to fight it out for the main prize on Sunday June 4th. Going to hole number 17, three players, Lee Kimathi, Krish Shah and Daniel Kiragu were tied at the top with a score of plus 11.
Kimathi dropped a shot at number 17, making it a two-man race to the finish. Kiragu and Shah both picked impressive birdies to finish at plus 10. It then called for a playoff at the par 4-hole number 12 to determine the winner. In all three rounds, Kiragu played level par at hole 12 while Shah had a bogey in round one and level pars in round two and three.
Everything at standstill for play-off
With a massive following at the Karen Country Club, the tension was palpable as everything came to a standstill for the playoff. First to tee off was Kiragu, his near perfect shot landing on the green, about 30 yards from the pin.
Shah also returned the favour, his perfect swing landing five yards further from Kiragu's. Shah's putt was near perfect but it fell short by a meter. When Kiragu lined up his shot, it looked like the play off was heading to another hole.
But like a script borrowed from the best PGA championship putting, Kiragu took his time, aimed perfectly and gave his shot the required weight. He was off celebrating even before the ball went in to wild celebrations from the spectators.
"The last three holes is where the pressure was. That's where the golf was played, I'm not gonna lie. In the playoff, I was a hundred percent sure (with the putt). I saw the ball was centre cup from six feet, and I just believed in myself," said a beaming Kiragu after winning.
Krish Shah came so close and was not disappointed in losing with a playoff.
"When someone hits a perfect shot like that, all you can say is congratulations. When we started the day the three of us were almost even, just one shot difference between second and the leader. I played one under after the first nine and was leading by one shot. Second nine it got more tense as everyone got closer," Observed Shah.
Kiragu clinches overall title
21-year-old Daniel Kiragu was the overall winner with 16-year-old Krish Shah winning the boys 16 and under category. Shashwat Harish with scores of 80, 76 and 76 for 232 was the runners up in the category.
14-year-old Bianca Ngecu with scores of 80, 84 and 88 for 252 was the winner in the girls 16 and under. In second place was Audrey Gachora with scores of 87, 85 and 82 for a total of 254.
For the boys 21 and under, 18-year-old Lee Kimathi who was third overall was the category winner with scores of 75, 79 and 74 for 228 total. 18-year-old Nathan Ngweno was second with a total of 233 that included an impressive 74 in round three and 82 and 77 in round one and two.
21-year-old Ashley Awuor won the girls 21 years and under category with a total of 244. 19-year-old Faith Ontune was second with a total of 256.
Daniel Kiragu, Krish Shah, Bianca Ngecu and Ashley Awuor all get tickets to the Faldo Series European Grand Final.
The Junior Golf Foundation calendar takes a break in June and July, and will be back with more events in August.