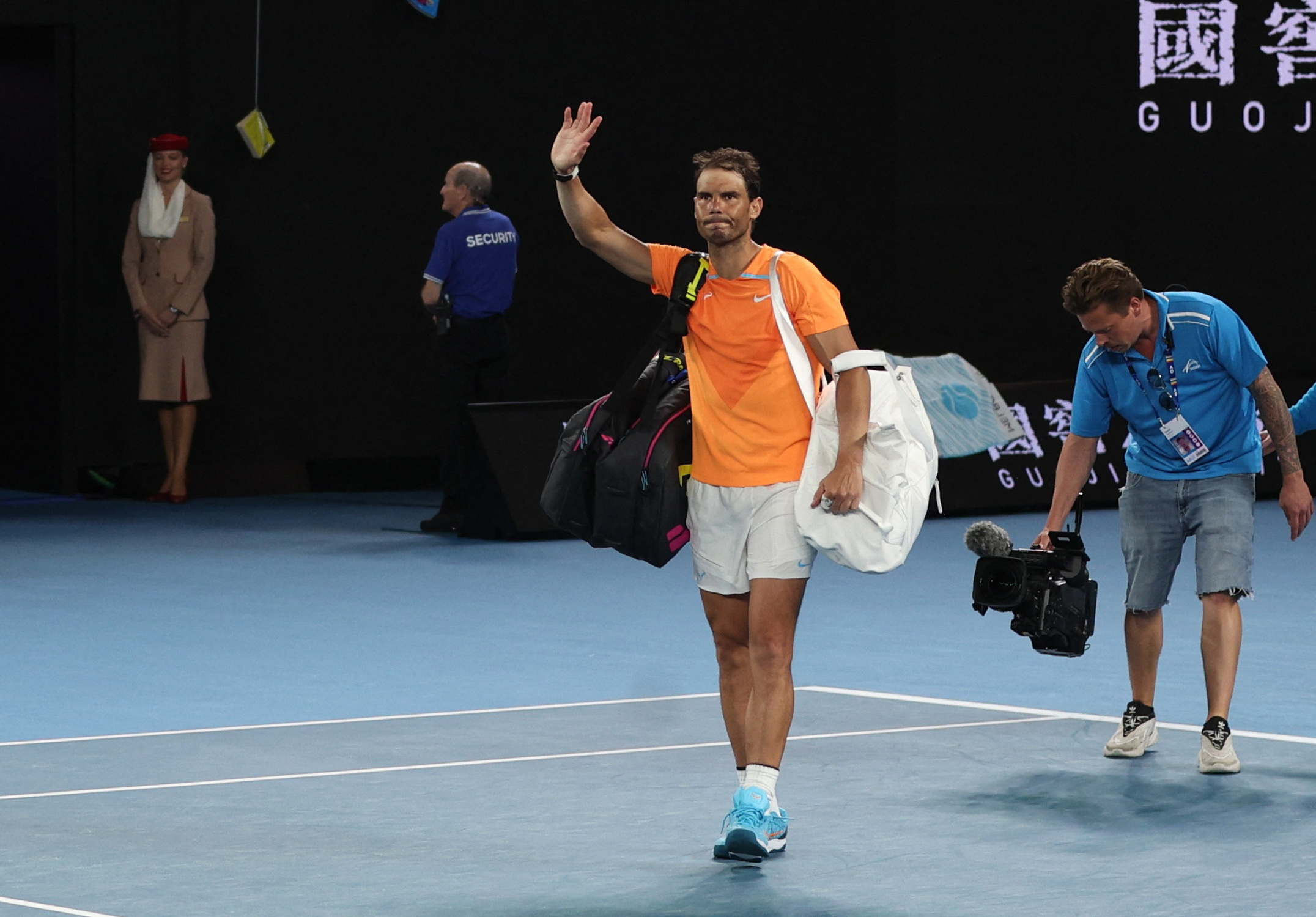 Nadal withdrew from the French Open citing his physical fitness
He has an injury that's yet to heal
He will also retire in 2024 after Roland Garros
The withdrawal of Rafael Nadal from the 2023 French Open will make it so dull, Mats Wilander a former Roland Garros winner says.
Nadal withdrew from the French Open citing his physical fitness concern which has delayed his full recovery after picking an injury at the Australian Open.
The Spaniard announced on Thursday during a press conference that he will miss the French Open due to a yet-to-heal injury.
According to Nadal, 2024 will be his final season on the ATP tour. He said he will take an unspecified amount of time off and return for the Davis Cup at the end of the year.
"Today I'm still in a position that I am not able to feel myself ready to compete at the standards that I need to be [at] to play a Roland-Garros. I am not the guy that is going to be at Roland-Garros and just try to be there and put myself in a position that I don't like to be," he stated.
"2024 will probably be my last year. I'm not going to set a return date before that. It could be reaching the Davis Cup at the end of 2023," he added.
It will be the first time Nadal will miss at Roland Garros since 2004. Wilander feels that without the Spaniard, it will be a dull tournament.
"The French Open is just not the same now that Rafael Nadal has decided not to play," he told Eurosport.
He is optimistic that Nadal will return to Roland Garros in 2024 for a befitting farewell.
Nadal's absence, in Wilander's opinion, also presents a chance for another player to emerge and capture the clay-court Grand Slam.
He believes it is preferable for Nadal to be absent than to make himself show up for a defence when he is not totally prepared and ready to go.
With Holger Rune and Carlos Alcaraz predicted to win the French Open in the future, Wilander implores that the 2023 French Open doesn't have the opportunity of seeing a change of guard.
He added that it would be a good show if Alcaraz and co played Nadal this year as he readies to exit the stage.
The 20-year-old is a top favourites in winning the French Open, although there are several other worthy contenders in the lineup such as Novak Djokovic.
Alcaraz hails from Spain just like Nadal and he has repeatedly credited his interest in tennis to Nadal.
He first saw Nadal at the Rafa Nadal Tour during a trophy ceremony but he didn't say much to him.  They later met and had a chit chat which he greatly enjoyed because Rafa is jovial and humble.
Although he disputes that his style of play doesn't emulate Nadal's tennis pundits think otherwise.
The 20-year-old Spaniard had a strong start to the season, on his first Grand Slam match at the 2021 Australian Open when he was 18. His continued success earned him a wildcard to the 2021 Madrid Masters, where he broke Rafael Nadal's 2004 record for the youngest match winner by defeating Adrian Mannarino.