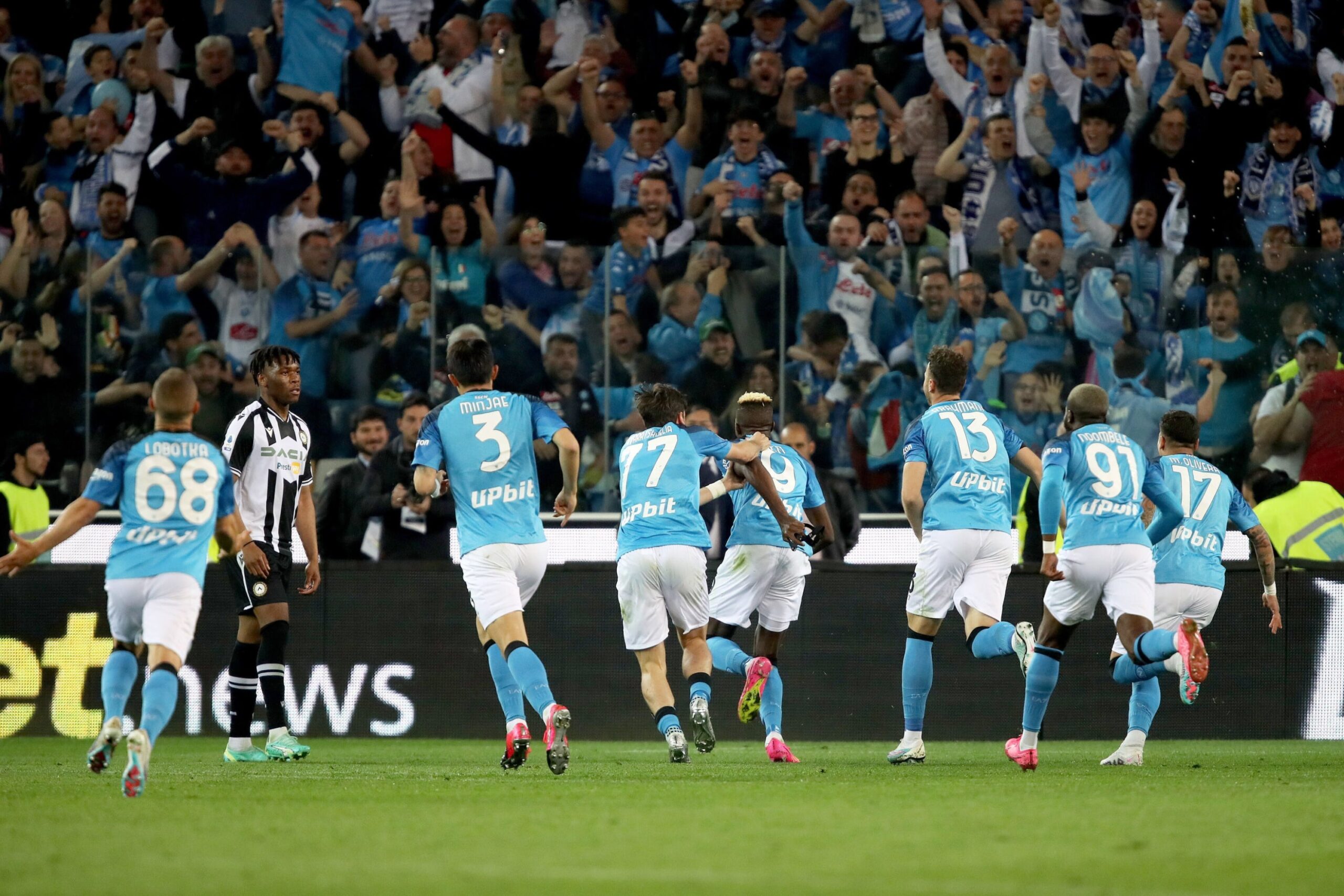 Napoli have won the Serie A title finally 33 years after last winning the Italy's top flight
Napoli have won the Scudetto with five matches remaining to play in the 2022/23 Serie A season
The last time Napoli won the title was in the 1989/90 season when the late Diego Maradona captained the team to the title
With five games remaining in an exceptional 2022/23 season, Napoli have won their first Serie A title since Diego Maradona captained them to the title in 1989/90.
This season, Luciano Spalletti's team dominated the competition in Italy, losing only one of their first 24 league games and scoring an incredible 65 points out of a possible 72.
Napoli's overwhelming lead ensured that a somewhat shaky patch of form since early March meant little because the scudetto had already become a subject of when rather than if.
Napoli have dropped more points in their last nine league games than in the previous 24, but it mattered little on Thursday night when a point against Udinese was all they needed to make mathematically certain that Lazio and Juventus could not catch them.
After being forced to a draw by Salernitana the last time out, Udinese took a frightening early lead with only 13 minutes on the clock. Victor Osimhen's equalizer in the early stages of the second half, his 22nd goal in Serie A this season, delivered glory.
Maradona notably led Napoli to Serie A championships in 1987 and 1990. After declaring bankruptcy in the late 1990s, the team was relegated to Serie C1 in 2004. However, they have been a top-flight club since their return to Serie A in 2007.
There have been several close calls, including placing second to Juventus four times in 2012/13, 2015/16, 2017/18, and 2018/19. However, Napoli are finally the Champions of Italy once again.