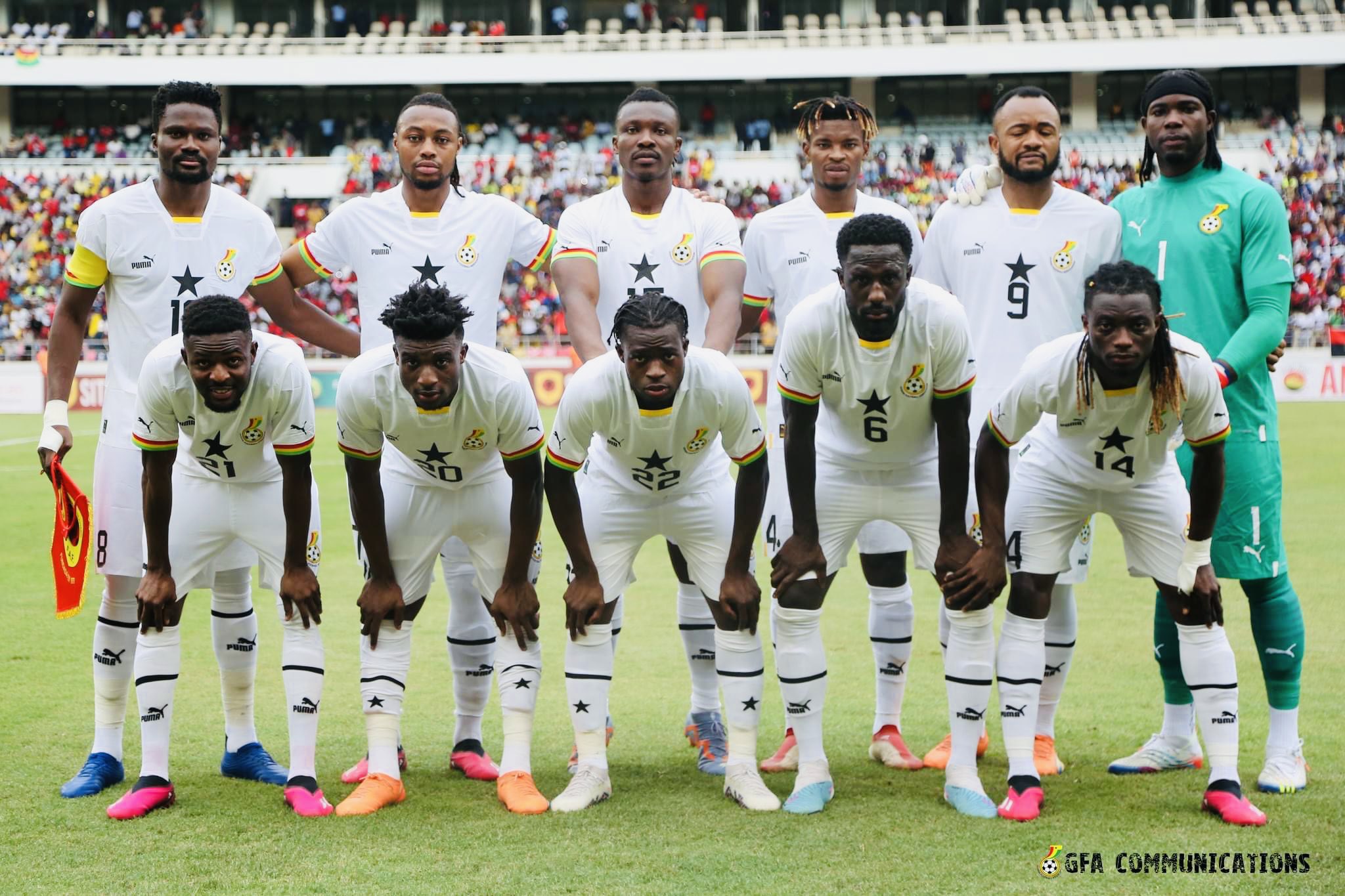 Europe undoubtedly dominates in football and its prestige, for decades, became an inspiration
West Africa and North Africa dominate this list
The market value of these African teams runs into millions of dollars
Europe undoubtedly dominates in football and its prestige, for decades, became an inspiration for the most valuable African national teams.
Surprisingly, West Africa and North Africa dominate in this list. Football is a mainstay in these African regions which pride in having some big names in the international football leagues.
Talk of Mo Salah, Michael Essien, Emmanuel Adebayor, Yaya Toure, Achraf Hakimi, Hakim Ziyech, Yassine Bounou among many others. They are stars in different European leagues.  That said, let's look at the top 10 most expensive teams in Africa from top to bottom.
NIGERIA
Nigeria's Super Eagles leads in the most valuable African national teams with a market value of €338.50 million ($366 million).  Eberechi Eze, Samuel Edozie, Tosin Adarabioyo among other players are the pride of this East African country.
With a crop of incredibly gifted footballers, Nigeria has a reason to smile. The national team reflection the pride, and hope of the entire nation. Nigeria has a long history of football success, having won the Olympic gold medal in 1996, the AFCON in 1980, 1994, and 2013, as well as making four AFCON final appearances. It has qualified for six of the last seven World Cups and has three times advanced to the round of 16.
MOROCCO
The Atlas Lions has a face value of €306.85 million ($332 million). This football team is a source of pride in the continent and beyond. Morocco made history in the FIFA World Cup 2022 in Qatar after progressing to the semi-finals against France.
IVORY COAST
The market value of Ivory Coast's national team, The Elephants is €251.03m ($271 million). The team made history in 2005 after defeating Ghana on penalties to win the 1992 African Cup of Nations held in Dakar, Senegal.
The Elephants would 10 years later thrash Ghana once again in Bata, Equatorial Guinea, to win their second AFCON victory. It also qualified for the World Cup between 2006 and 2014.
GHANA
Ghana Black Stars have a €241.20 million ($261 million) market value. It was home to the late Christian Atsu who died after an earthquake hit Turkey in February. This team symbolizes patriotism in Ghana and a worthy cause. It won AFCON four times and played in the FIF World Cup four times too.
SENEGAL
With a €221.40 million ($239 million) value in the football market, the Lions of Teranga are deserving of a spot on the most valuable African national teams. Talk of Sadio Mane, and you already have an idea of how capable this team is. Senegal advanced to the 2002 FIFA World Cup quarterfinals in 2002 for the first time.
ALGERIA
The Desert Warriors are no joke, so much so that the world football market caps it market value at €185.45 million ($200 million). Besides winning the 2021 FIFA Arab Cup, Algeria has won the Africa Cup of Nations twice – in 1990 when they hosted AFCON in 2019 in Egypt.
MALI
Les Aigles are proudly among the top 10 most valuable African national teams with a €153.35 million tag in the market. Nevertheless, Mali has never made it to the FIFA World Cup despite having excellent results in age-group equivalent competitions. Egypt, Morocco and Tunisia remain Les Aigles' biggest competitors to date.
CAMEROON
The Indomitable Lions of Cameroon are an African phenomenon as far as football is concerned. It €127.00 million value ($136 million) is out of the fact that it is among Africa's of the most successful teams with five AFCON wins.
EGYPT
The Pharaohs' current market value is €112.00 million ($121 million). Mo Salah is the most iconic footballer in this team playing for Liverpool. Egypt has three times qualified for the FIFA World Cup; in 1934, 1990, and 2018. However, it has never won a game in the World Cup finals; it has a history of making two draws and five losses which hasn't hurdled its fame among the most valuable African national teams.
DEMOCRATIC REPUBLIC OF CONGO
Isn't surprising that the Leopards made to this list? Its current market value is €95.65 million ($103 million).  DR Congo competed in 19 AFCON events and won only two, the first one in 1968 and the second and last one in 1974.