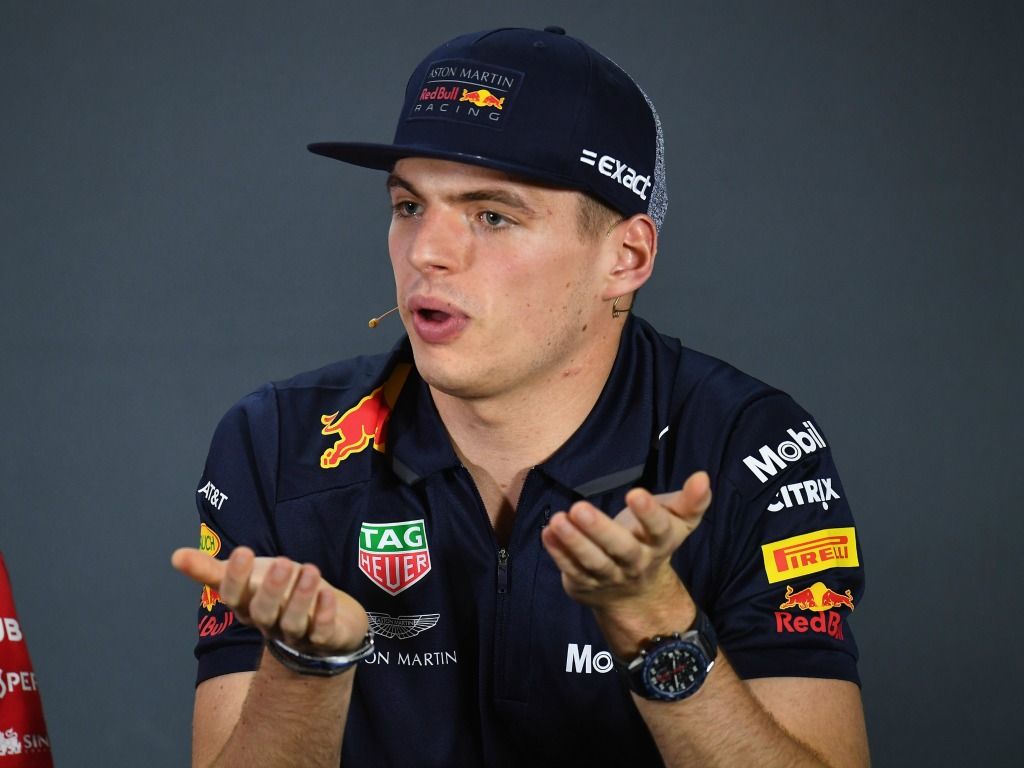 Red Bull driver Max Verstappen could drop out of F1
He is unhappy with the current sprint races
While he is happy racing and winning, he is not comfortable with the tight schedules
Red Bull driver Max Verstappen could drop out of F1 before the lapse of his contract in 2028 following the introduction of sprint races this season.
He says that he loves racing, winning the championship and a tidy salary but with the expanding F1 calendar, he is wondering if Formula One is giving him a good life.
The Red Bull driver's reservations originate from the ever-expanding schedule and F1's trials of new formats, like the first sprint in Baku this weekend.
"I always said that even if there won't be any more sprint races if we keep expanding the calendar and the whole weekend is that long, at one point you question yourself: is it worth it?" Verstappen told BBC Sport.
He said a tight schedule in the calendar will take away all the goodness of racing because it shuts down one's options to do something different.
With such a schedule, he may reconsider having his life for the next five years with Red Bull.
"I have the contract until the end of 2028, and then we'll review it again, but I do feel that if it's getting at one point too much, it's time for a change," he said.
WHAT IS THE NEW SPRINT FORMAT IN FORMULA ONE?
F1 will implement a new format for sprint races starting with Azerbaijan Grand Prix which is the fourth race this season. A sprint is a shorter independent race which will have its separate qualifying session.
Thus, qualifying for the main Grand Prix will happen on Friday ahead of Baku on Saturday. In the sprint qualifying session, the same knockout system used in the main grid will be in play.
The sprint shootout – as the qualifying session is known – includes three sessions, with the slowest five cars eliminated at the end of the first two sessions. These sessions will be trimmed to 12, 10, and 8 minutes. The three sessions in a typical qualifying run feature 18, 15 and 12 minutes.
WHY PROBLEM DOES MAX VERSTAPPEN HAVE WITH SPRINT RACES?
Verstappen, a double F1 champion has long stated his dislike for sprint weekends, which include a shorter race on Saturdays in addition to the grand prix. He prefers Formula One's conventional approach.
His thoughts behind this is that when you combine the sprint with four-day weekends, it creates longer schedules. Verstappen finds himself contemplating his long-term future at a time when many would expect him to just be enjoying life.
He confessed that it was a little difficult to imagine what will happen after 2028. And he admitted that people would be perplexed as to why he was so unsure about a long-term career in F1.
Verstappen wants to have another life outside Formula One and with the current calendar, he feels restricted.
"I want to do other things, other competitions," he says. "Some people just love racing and that's the only thing they know and the only thing they want to do. I am probably a bit more in the middle. I mean, I do love racing. But I also want to do other kinds of racing. And then you can't combine the two or set up other kinds of stuff."