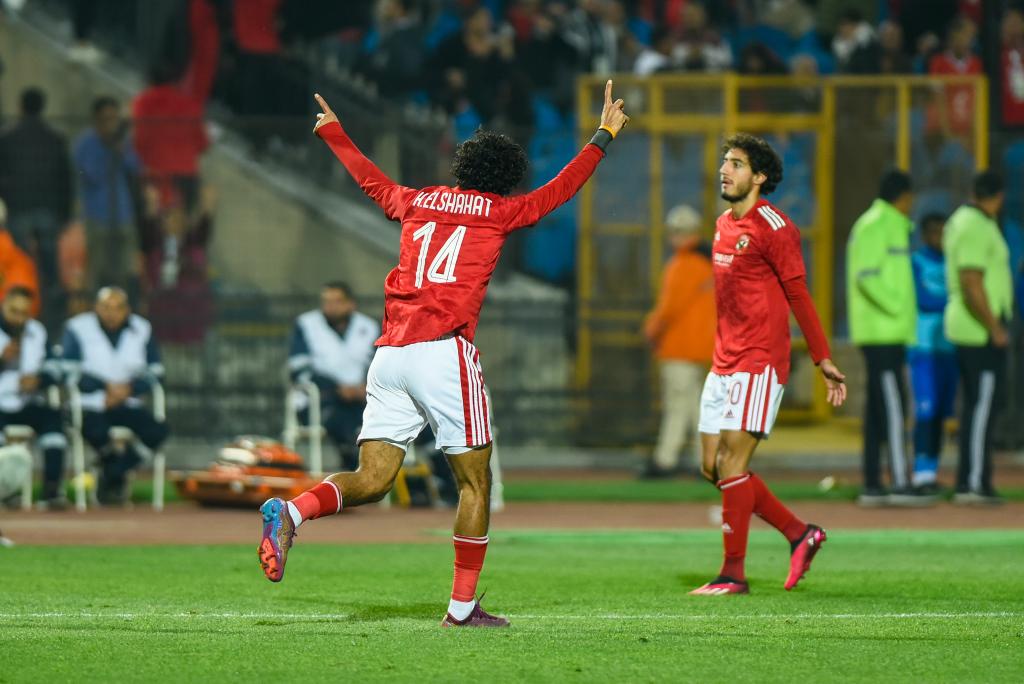 Ahly beat Hilal of Sudan 3-0
They edged out the Sudanese on goal difference
Sundowns finished top of the group
Record champions Al Ahly of Egypt made the most of their home advantage to edge out Sudan's Al Hilal and progress to the quarter finals of the CAF Champions League by the skin of their teeth.
Ahly headed into the final match day of Group A needed to win and avoid conceding to topple the Sudanese on goal difference and they delivered just that, as the both finished with 10 points but Ahly had a better aggregate.
Hussein El Shahat stepped off the bench to score a double to help the Red Devils reach the knock-out phase in emphatic fashion.
Meanwhile, Mamelodi Sundowns wound up their hold on top spot in the group with a 2-1 win over Cameroon's Cotonsport who leave without a single victory.
Elshahat scored the first of his two in the 64th minute, barely seconds after he had come on for Ahmed Abdelkader.
The substitute picked up a brilliant Percy tau pass before firing past the keeper.
Ahly had gone ahead after 25 minutes, Mahmoud Kahraba scoring from an Abdelkader assists. The forward had come close thrice before the goal, and came closest when his snap shot from inside the box came off the outside of the bar.
Hilal more organized in second half 
In the second half, Hilal started a bit more organized and had a few chances to try their luck, but none was good enough to level the scores. Ahly's game plan changed immediately after Elshahat's arrival, and he didn't take long to implement what coach Marcel Koller had whispered into his ear before he as hailed in.
The Sudanese side was still within striking range even at 2-1 down as they knew even a goal would hand them a closer ticket to the quarters.
But Ahly defended well, and in some instances, were fortunate of the poor final third decisions from the Sudanese.
Ahly cemented and stamped their ticket to the quarter finals in the second minute of added time when Elshahat controlled a cross from Marwan Attia, before gliding past two defenders and shooting low into the net.
The 3-0 cushion was more than welcome for the home side as they saw off the result, to tick the final ticket for the quarter finals in the group stages.
Sundowns finish top of the group 
Elsewhere in Pretoria, Mamelodi Sundowns finished the group phase unbeaten with 14 points after beating winless Cotonsport 1-0. The Cameroonians have lost all their matches in the group phase, conceding 16 goals and scoring only thrice.
A Marie Mekong own goal with two minutes left to the break gave Sundowns the lead.
Ethiopian international Abubeker Nasser scored the second goal in the 86th minute while Cotonsports' consolation was scored by Mashood Kasali in the 95th minute.