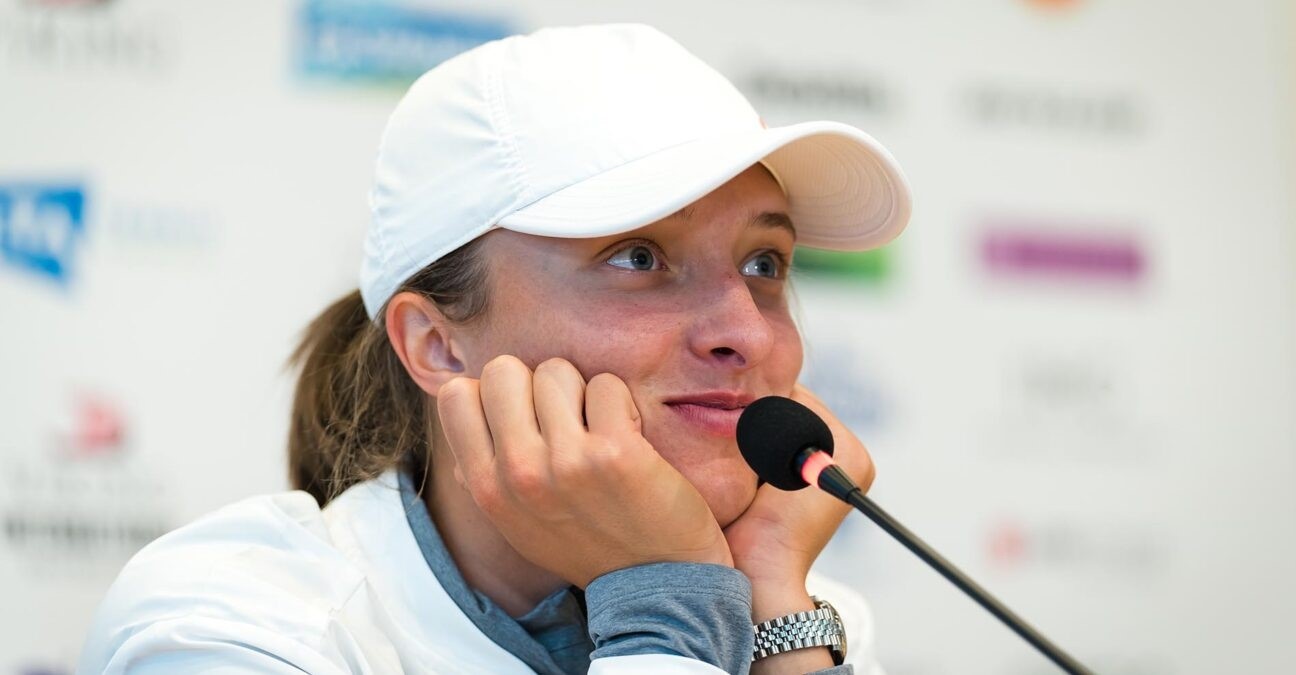 Iga Swiatek realised that she needed to have lower expectations of herself
Elena Rybakina knocked her out of the tournament in the fourth-round
The pressure to win caught up with her very fast
Following an early exit from the 2023 Australian Open, Iga Swiatek realised that she needed to have lower expectations of herself.
Australian Open finalist Elena Rybakina knocked out Swiatek 6-4, 6-4 in the fourth-round match.
Swiatek feels that she may have been too hard on herself after her loss after absorbing the defeat.
She continued by saying that during her trip to Australia, she struggled with the need to play the ideal match each time.
According to Tennis365, all she needs is some rest as she looks at what went wrong in Australia. But, she is aware that high expectations ruined her perfect play and she will work on that going forward.
"Exactly what I needed was to reset it a little bit, and I knew what I did wrong at the Australian Open and over my whole stay in Australia. I really wanted to focus on getting my expectations lower and not expect from myself that I'm gonna, you know, play perfectly all the time," she says.
After the chair umpire signalled for the match to start, Swiatek's fourth-round match got off to an alarmingly bad start and was assessed a code violation. She then had a serve break from 40-0, an early break that Rybakina quickly capitalised on.
There was a lot more back and forth in the second set, with both players trading breaks until Rybakina won a critical one to serve for the victory.
In her on-court interview, Rybakina said, it was a difficult match, but she was stunned by Swiatek's streak all through. She stated that the Pole played exceptionally well.
She deduced that though she beat Swiatek, but had lots of trouble managing her serves on one side in as much as they were classic overall.  Rybakina also managed to work on her anxiety, and she is glad it paid off.
Swiatek now a three-time Grand Slam winner later admitted that the pressure to win in Melbourne also contributed to her loss.
She is now working on her expectations as part of a wider plan to fix her mindset after a triumphant 2022 season and a gallant loss in her first grand slam match of 2023.
The Pole admits that after bagging two grand slams in 2022, it messed up with her thinking and it created a lot of pressure.
Ironically, Swiatek had said that she was unbothered by the expectations her fans had of her just before the start of the Australian Open on January 16.
At the time, Switek said ignoring the expectations people pile on her allows her to perform at her best. Nevertheless, the pressure of being a breakout tennis star caught up with her as soon as she landed in Melbourne.
"When I don't care about what people think and what their expectations of me are, it's easier for me to succeed. In 2022, I made an effort to do that," she told BBC Sports.
Now, all she is working on is the technical bits of tennis so that she performs better in her next tournament.