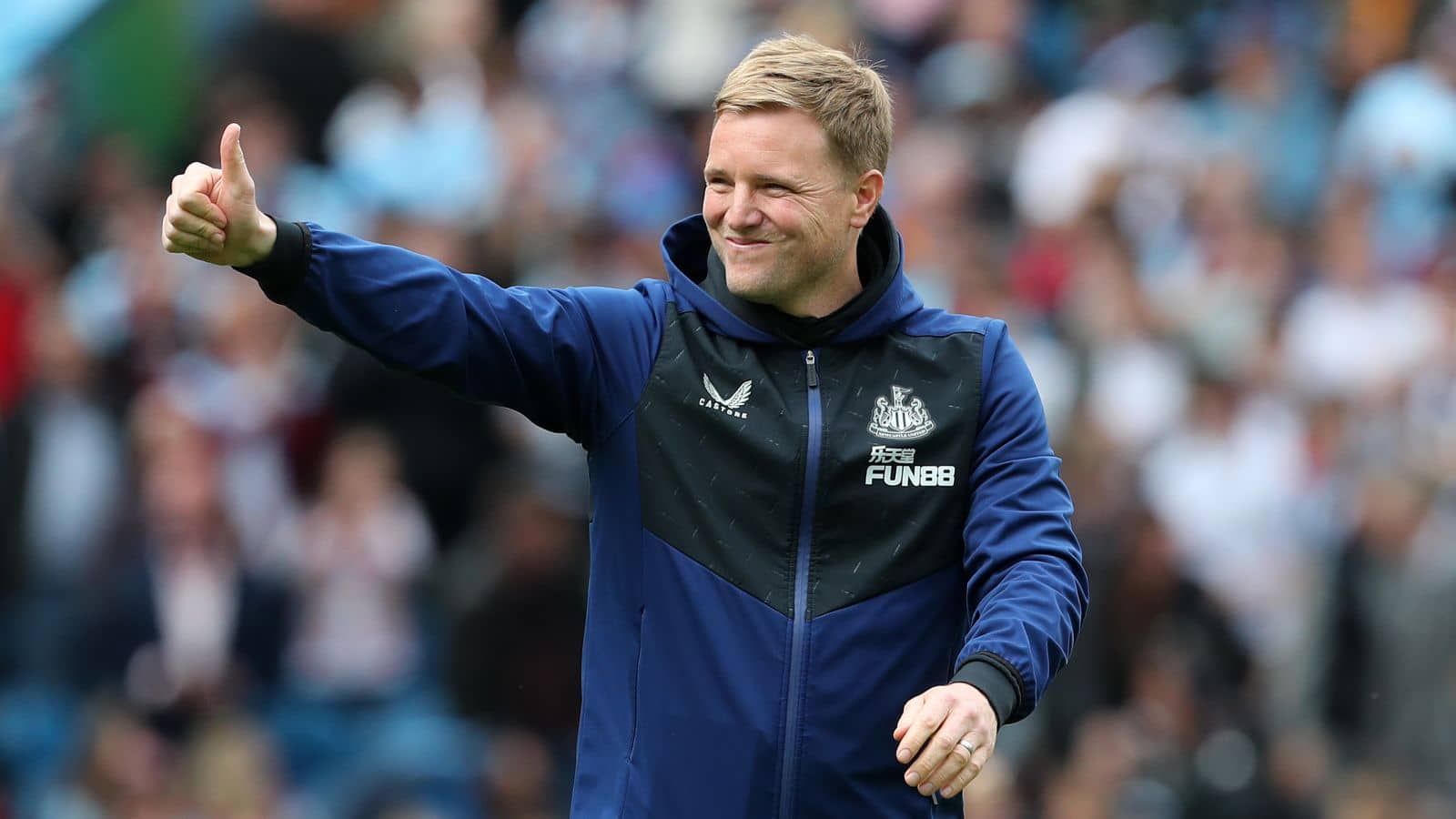 Newcastle United are one of the surprises of the Premier League this season
The Magpies are currently sitting third in the Premier League table and are poised for a top four spot
SportsLeo takes a look at how Eddie Howe has transformed Newcastle in just one year
Newcastle United conceded 62 goals last season, while Eddie Howe's Bournemouth team gave up over 60 goals each of their seasons in the English top division—once giving up 70. The Cherries were attractive and frequently attempted to play football "the right way," but they had trouble on defence.
The Howe era at St. James' Park began with the Newcastle Magpies allowing 19 goals in his first nine Premier League games in charge, as many had predicted they would do.
But in the following 18 games, they just twice gave up two or more goals in a single game. This season has continued in that fashion. Newcastle has only given up 11 goals in 19 games, and in just two of those games—the 3-3 tie with Manchester City and the 2-1 loss to Liverpool—they have given up two or more goals.
This summer, the Magpies made use of the transfer market to strengthen their defence by bringing in Sven Botman and Nick Pope. Both have been essential in raising the defensive statistics. Newcastle is the only team in double digits for this particular metric this season and has preserved a clean sheet in 11 of their 19 games.
With only half the season remaining, they have already surpassed their eight clean sheets from the previous campaign.
Howe's team is easily the Premier League's most resilient, conceding just 0.6 goals per game. Their underlying statistics are as impressive. They are third in expected goals conceded (17.7), behind Manchester City and Arsenal (16.8) (14.1).
For additional information, Newcastle was averaging 1.6 goals per game and was placed 15th in this statistic the previous season. For xG against, they were placed 12. (63.8).
Now that Howe has invested money in the transfer market, changes have been made on the practice field as the 45-year-old has changed tactics to make his team much more difficult to defeat. He has the Magpies mounting a frontal defense.
Newcastle has moved up to fourth place in the Premier League when it comes to possessions won in the final third, moving from 18th place. They averaged 3.9 per 90 last season, and this number is now 5.6.
Newcastle United defensive abilities
They are pretty aggressive against most opponents when they don't have the ball. They exert pressure as a group, enabling them to control the area. Here is an instance of this from their most recent game versus Fulham.
The hosts are defending a throw-in deep in their own half just over a minute into the game. Take note of how closely packed their defensive lines are. The ball is eventually cleared since there is nowhere for the visitors to maintain proper possession in the final third.
But observe how the Newcastle team responds to this. Everyone rises, but they do so collectively. The defensive lines are fairly close together and have very little room between them. They serve as a barrier between the adversary and Pope, the goalie.
They won't allow the opposition to play past them, forcing them to launch wide-area attacks. Newcastle is dictating where opponents may and cannot play in this manner. All of the great defensive teams operate in this manner.
Teams are forced into vast areas, allowing Newcastle to defend how they see fit. When you have a 6'5″ goalkeeper and three of your usual back four—Botman, Fabian Schar, and Dan Burn—, win more than 65% of their aerial duels, crosses into the area pose very few problems.
In just 12 months, Howe has provided a masterclass on how to organize a squad to defend, command, and dominate.