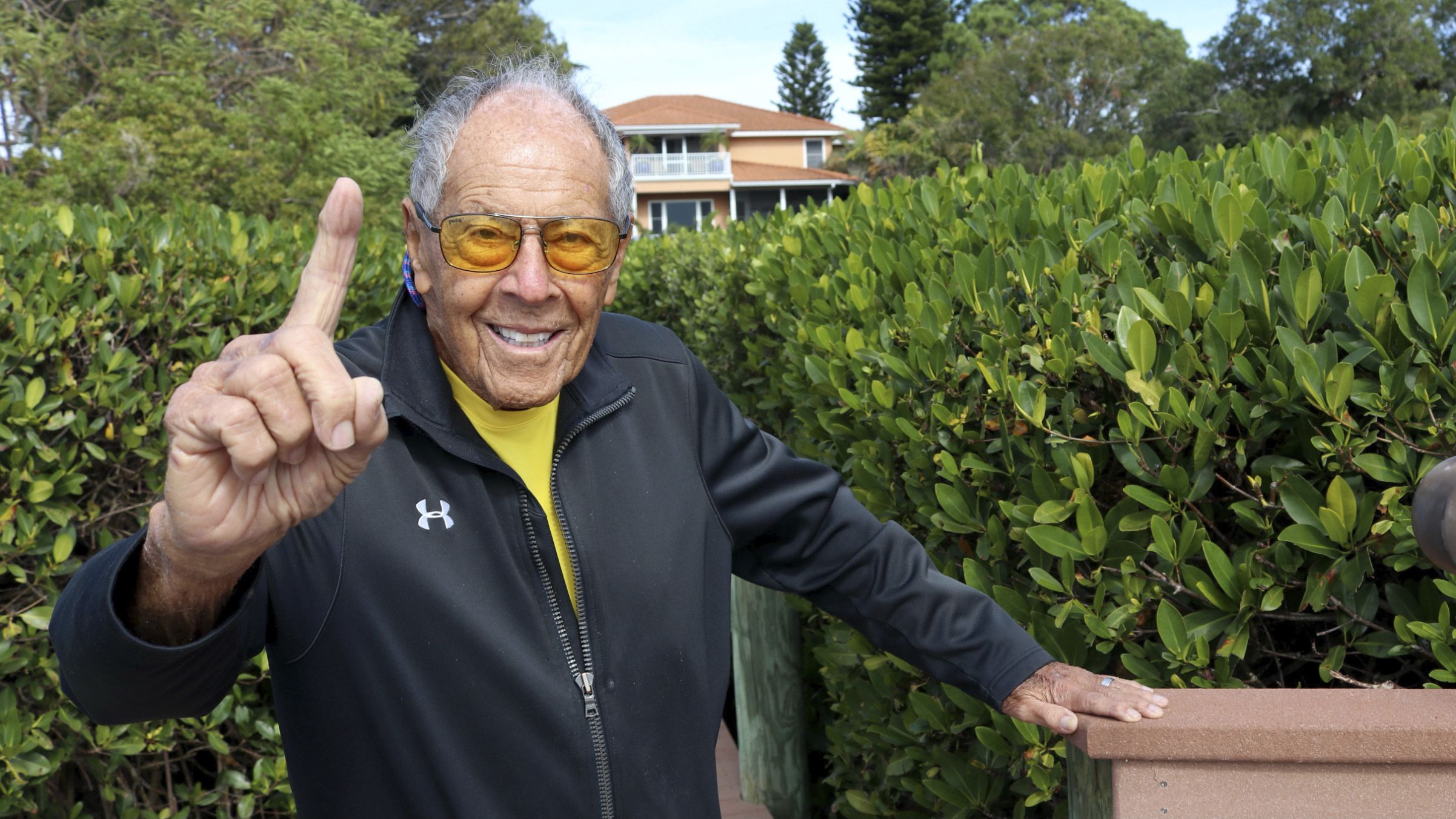 Nick Bollettieri life story is legendary
He breathed his last a few days ago aged 91
Doctors diagnosed him with renal failure a few year ago and his health deteriorated
Nick Bollettieri life story is legendary, with every tennis player in the 21st century speaking about the greatness in him.
He breathed his last a few days ago, aged 91. In his nine decades of life, Bollettieri served humanity in unimaginable ways.  He leaves a towering legacy of a great man in many ways.
Although he never played competitive tennis, he formerly held the title of a most-recognized tennis coach. The nonagenarian coached 10 players to the No. 1 international singles ranking.
He used a harsh approach in his training camps to create the best tennis players, who eventually reached the top of the global rankings. There was no room for laziness at his camp.
Journalist David R. Legge in his biography about the tennis coach, cites that he succumbed to renal complications. Doctors diagnosed him with renal failure a few years ago, and his health deteriorated. Now go to the land of no return; he leaves a rich legacy on earth.
DOES NICK BOLLETTIERI KNOW HOW DO YOU PLAY TENNIS?
Nick Bollettieri life story stems from his training of some of the biggest names in the sport, such as Andre Agassi and Monica Seles. He then established an academy that changed the training of young tennis players.
Bollettieri was inducted into the International Tennis Hall of Fame in Newport, Rhode Island as a contributor to the sport in 2014. This was a big honour making the fourth coach in tennis history to get such prestige.
Only three other people, Australian Davis Cup captain Harry Hopman and Americans Vic Braden and Dr. Robert Johnson, got this prestige. The trio promoted African American youth tennis.
Bollettieri continued to stay active into his 80s, travelling the globe to attend the top tournaments. In the same year, Kei Nishikori, another of his protégés, advanced to the U.S. Open final.
In Bradenton, Florida, the Bollettieri Tennis Academy first opened its doors in 1978, and IMG acquired it in 1987. Now the IMG Academy, it currently encompasses more than 600 acres and provides training in more than a dozen different sports.
Six of his trainees were inducted into the Hall of Fame, and he played a big part in this.
WHAT DID NICK BOLLETTIERI DO?
The tennis coach established an academy that changed the training of young athletes. He collaborated with some of the biggest names in the sport, including Andre Agassi and Monica Seles.
Nick Bollettieri life story includes coaching Serena Williams, Maria Sharapova, Marcelo Rios, Boris Becker and Jim Courier among many others. These tennis greats once trained at the deceased's academy.
John McEnroe and Vitas Gerulaitis were among the top students of the Port Washington Tennis Academy on Long Island, which Bollettieri co-founded in 1966.
He pioneered the idea of live-in facilities for promising young tennis players when he created the Bollettieri Academy in Bradenton, Florida. At the beginning of the 1980s, he launched this academy in a tomato land. In 1987, he sold it to IMG, a sports agency.
It presently instructs young athletes in a variety of sports and includes dozens of tennis courts for the Bollettieri Tennis Program. It is known as the IMG Academy. Its president was Bollettieri, who developed the programme.
DID NICK BOLLETTIERI COACH THE WILLIAMS SISTERS?
Bollettieri coached Venus and Serena Williams for some time alongside Agassi and Seles. The Williams were then at the start of their career and barely 20 years old. However, they all have good things to say about Nick Bollettieri life story.
Bollettieri was renowned for his aggressive coaching style. In 1953, he received his degree from Spring Hill College in Mobile, Alabama, and enlisted in the military. He served in an airborne division.
He attended law school at the University of Miami following his release from the military in 1957. After that, he taught tennis at local courts for $1.50 for a half-hour lesson to pay for his tuition fee.
It wasn't easy for him to make it through university, and he would eventually end up as a tennis coach in Florida. Bollettieri rose in status as a great coach despite never playing tennis in his life. He charged $900 per hour for private tennis practice in 2014.