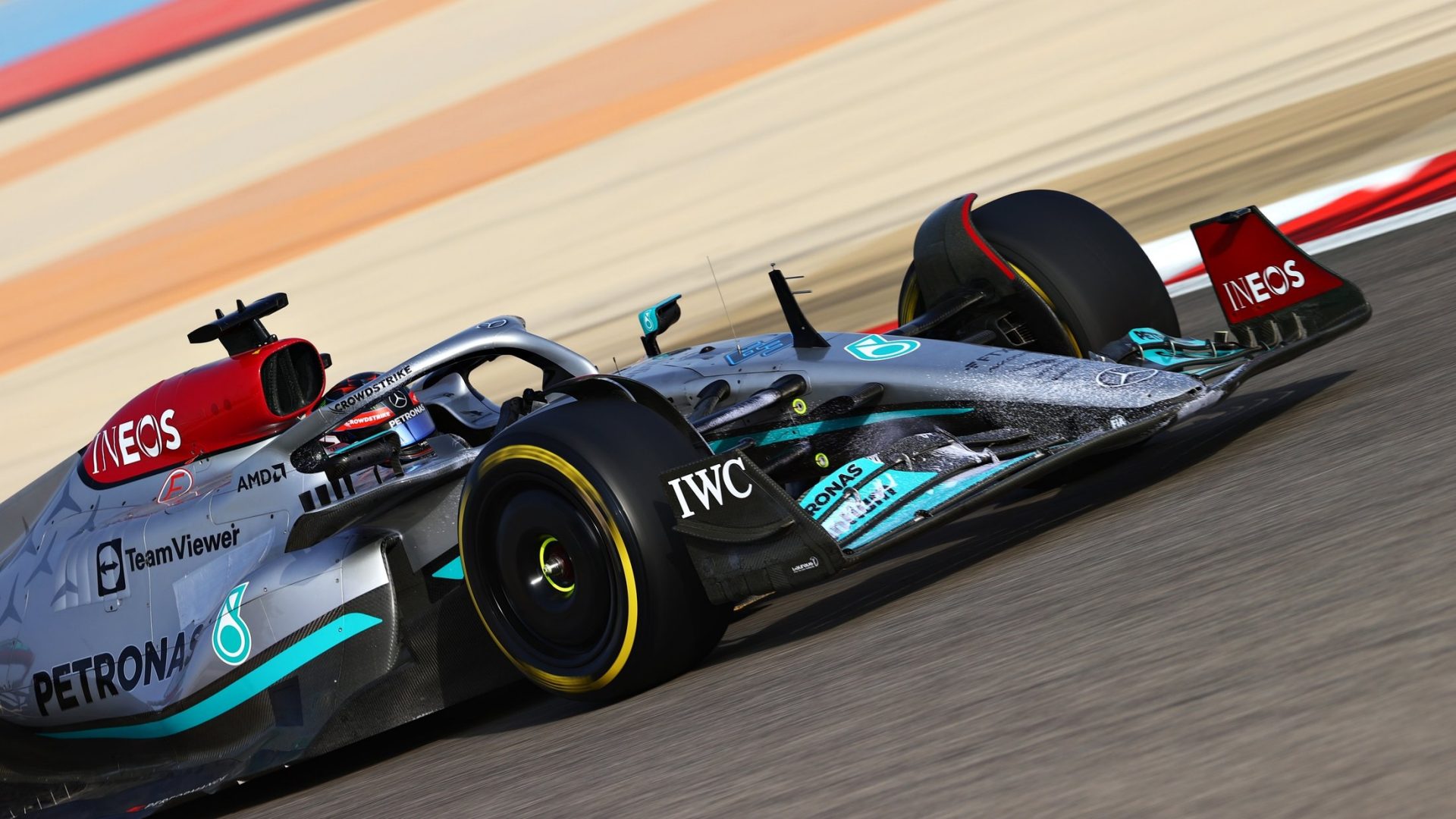 A Character-Building Season for the Mercedes-AMG Petronas F1 Team
Mercedes finished third in the constructor standings this season
Their eight consecutive constructors' championships came to an end
The Mercedes-AMG Petronas F1 Team's W13 just finished Pirelli's Tyre Testing in Abu Dhabi track in a season to forget for last season's Constructors' Champions. After being displaced from the Constructors' Championship this season by Red Bull for the first time in 8 seasons, they look forward to the next season and a new beginning.

Here at SportsLeo we look at what might have gone wrong for Mercedes for them to record a sub-par performance this season.
Engineering compromise
This year, Mercedes' challenge has been to operate its vehicle with ride height and suspension settings that can have it as close to the ground as feasible without causing the porpoising and bouncing that irritate drivers and compromise its form.
But as head of trackside engineering Andrew Shovlin explained, the battle between having more ride height and risking a slower car and having it much lower and experience porpoising issues has been a constant headache.
Although numerous teams, including the Ferrari, have experienced this problem, it typically occurs on the straights, while Mercedes' porpoising persists into the bend. That's not ideal for lap times, as you can think, and the team believes that's the primary, if not only, a factor contributing to their deficit.
With the introduction of the 'zero-sidepod' in the W13 car, Mercedes looked to have built the best car this season as they had a great Pre-season in Barcelona with Lewis Hamilton and George Russels finishing first and second respectively on the last day, raising the hopes of the fans who were moving on from the controversial Verstappen Championship in Abu Dhabi.
Lack of Consistency
The Mercedes car performances seemed to be track-dependent, with smooth, fast-paced locations like Silverstone showing the real potential while bumpy tracks outlined its failures.
As Shovlin put it, it is wrong for a team like Mercedes to pin hopes on the calendar to deliver suitable venues as they need a car that will perform everywhere.
Despite upgrades to the front wing and floor to try to fix the engineering issues, Mercedes failed to register significant improvements in their races, with the best one coming from the 37-year-old Hamilton's recovery drive in Spain after dropping to 19th to finish the race 5th with his teammate getting a Podium finishing 3rd.
However, any hopes that the Barcelona victory would mark a turning point in Mercedes' efforts to subdue its 2022 rival were crushed.
Both Monaco and Baku have proven to be tremendously challenging for the drivers, with Hamilton's real anguish in Azerbaijan and the severe porpoising that has been ever-present harming them both in terms of competition.
So, was Barcelona for Mercedes a false dawn where the circumstances favoured the car?
Or did the team's strengths not come into play in the last two races?
It has been difficult, Shovlin acknowledged. "And the challenges we've had here [in Baku] are very similar to those in Monaco.
"Because we were driving down the straightaways and everything was nice, peaceful, and comfortable for the drivers, we gained progress in Barcelona. However, the ride appears to have turned into a problem on the uneven circuits."
As the season ended, the pair finished with 17 Podiums between them, with Hamilton having 9 and Russels 8.
Competitive Teams
With Mercedes struggling with porpoising and floor issues, their competitors seemed to have developed a better car as over the Grand Prixes, Redbull and Ferrari pulled away from the rest as their competed against each other, with Red Bull proving the clear winner way before the season finished due to Ferrari's questionable Strategies and car retirements.
As Redbull went on to win the Constructors' Championship 2022 after their drivers secured 28 Podiums together, Max Verstappen (17) and Sergio Perez (11).
New Beginnings
With the W13 going back to the factory with the team boss, Totto Wolf wanting it to be a reminder of how difficult things were.
He told Sky, "We're going to place these cars in the Brackley and Brixworth reception to remind us every single day how difficult it can be."
He further added that this was a character-building season, and they will focus on the positives they had this season as they plan for the next season.