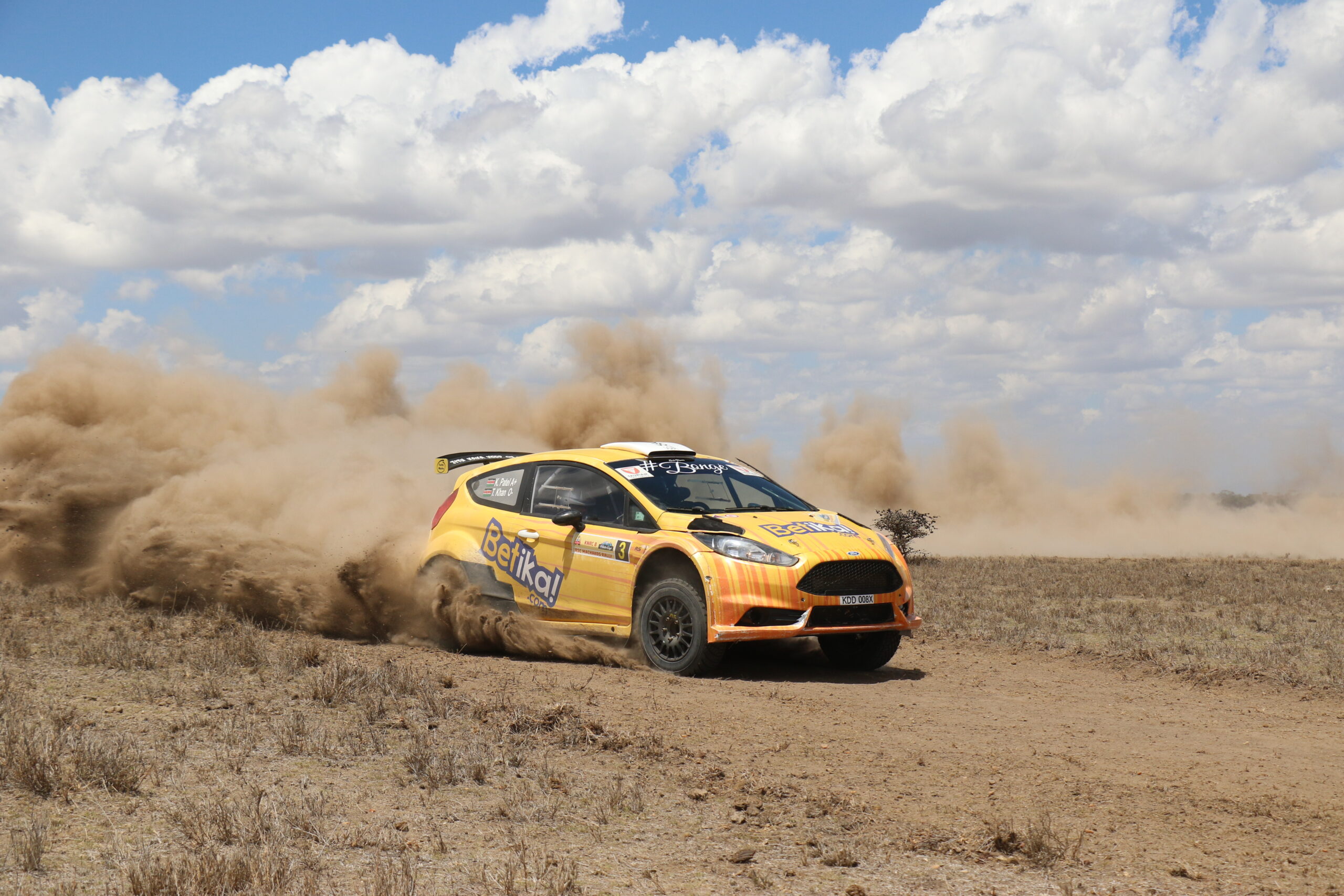 The Guru Nanak rally will be the last of the KNRC Calendar
Jasmeet Chana leads the standings
Karan Patel is nine points behind
Karan Patel will arrive in Voi, the venue of his last Kenya National Rally Championship (KNRC) conquest a year and three months ago, needing a monstrous performance to defend his title.
Patel will be going head on with current leader Jasmeet Chana, with nine points separating them on top of the standings.
The reigning champions remains confident that he has what it takes to battle for the title especially after reducing the initial gap from the last rally.
"I haven't really looked at the stages, but it's definitely not the same Voi that we did last year, so from what I have heard there are a lot of junctions and it's rough. If you are talking about my driving style, I'm more suited to tight corners and tight races as opposed to fast open roads, for me if it's tight and twisty that's where I can prosper," said Karan.
Karan has indicated that he's not going to alter his traditional flat-out approach which continues to endear him to rally fans across the African continent.
Karan has won six out of eight rounds so far this season
And having clinched six out of eight rounds ran so far, Karan is definitely going to throw absolute caution to the wind in order to take the much-needed victory -and most importantly- the coveted title away from series leader Jasmeet Chana.
As much as Karan is tipped to win the Voi finale, there's no denying a certain level of pressure will mount on the Ford Fiesta Rally 2 driver on his way up.
If Mitsubishi's Jasmeet finishes second and scores a point on the Power Stage, then it will be game over for Karan. Chana heads into the season-closing title decider 9- points clear of his race adversary Karan, with 30 points to play for and an additional maximum of three at stake on the Power Stage.
Jasmeet currently tops the KNRC log with 209 against Karan's 200.
And no matter what anyone might think, Karan is exuding confidence despite the intricate nature of his homestretch battle with "Iceman".
"Voi is where we first won our first KNRC event and strategy is the same, to win the event and secure the championship," narrates Karan.
Experience from the Africa Rally Championship
Karan reckons that his experience in the FIA African Rally Championship (ARC) where he finished second behind Zambia's Leroy Gomes is a good indication in terms of where he is in terms of continental competition.
"With regards to the KNRC, I would say the entries could be better. We lost our top drivers like Baldev Chager and Carl Tundo who are on sabbatical and I don't know if they will come back for a proper race. In their absence it's been just myself and Jasmeet, though I have won most of the races," he said.
"Unfortunately, then we damaged our gearbox in the second last rally in Bamba, so that meant that we scored zero points,and because of that we fell behind him (Jasmeet) in the overall championship standings; but the rally after Bamba we took 11 points on him, so he is 9 ahead."
Jasmeet, on the other hand, has also laid down some clear targets and objectives as he heads into the decisive round.
He has indicated that he'll remain positive and competitive, but candidly admits it's tighter after his lead was cut from 20 to 9points in the penultimate Machakos round.
Crew in Voi will tackle a competitive run totaling 159.17km; of which 70.91km will be liaison distance. Four stages will be repeated to make a competitive run of eight stages.
The repeat run of the Charcoal Stage (21.30km) will serve as the Power Stage where the  fastest three drivers will earn additional 3-2-1 points on the championship log.
KNRC OVERALL CHAMPIONSHIP
1 Jasmeet Chana 209
2 Karan Patel  200
3 Kush Patel  86
4 Leo Varese 82
5 Maxine Wahome 74