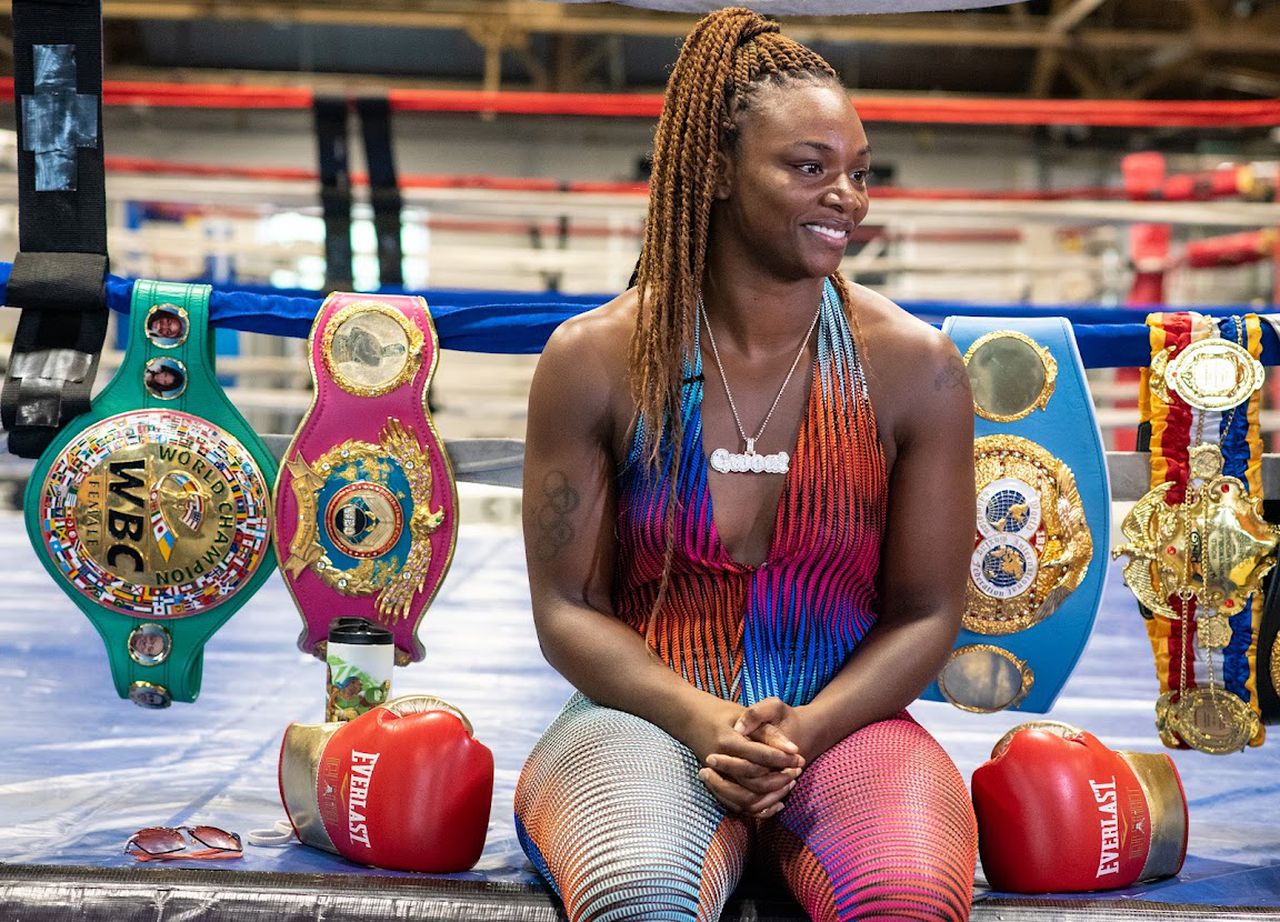 Claressa Shields is one of the best, if not the best female boxers in the world right now. 

She is currently the only boxer, male or female, who has held all four major titles, WBA, WBC, WBO and IBF simultaneously, in two weight classes. 

Shields, who got engaged to Tony Richardson in March 2022, is not yet married. 
Is Claressa Shields married? This is a question many would love to know the answer to, considering the boxer's achievements. 
Claressa Shields is one of the best, if not the best female boxers in the world right now. She is also a mixed martial artist.
The 27-year-old boxer has held multiple world championships in three weight classes. Shields has been the undisputed female light middleweight champion since March 2021. 
She also held the undisputed female middleweight title from 2019 to 2020 and the unified IBF and WBC female super middleweight titles between 2017 and 2018. 
Claressa Shields is currently the only boxer, male or female, who has held all four major titles, WBA, WBC, WBO and IBF, simultaneously in two weight classes. 
She uses the in-ring nickname "GWOAT", which means 'Greatest Woman Of All Time. Her fans also call her T-Rex and Wolf. 
The Ring and ESPN rank Claressa Shields as the best active female boxer, pound for pound. BoxRec ranks the American star as the best active female middleweight as of 2022. 
Shields has not lost any boxing match since becoming a professional. Two out of her 13 victories have been through knockouts. 
In Mixed Martial Arts, Claressa Shields has only been involved in two fights. She won her first against Brittney Elkin in June 2021 and lost in her second bout against Abigail Montes in October 2021.  
Claressa Shields was inducted into the USA Boxing Alumni Association's Hall of Fame in 2018. The spirited fighter was the winner of the 2018 Christy Martin Award – Female Fighter of the Year. 
Such amazing achievements make boxing fans get interested in her personal life, asking questions such as, is Claressa Shields married? 
Is Claressa Shields Married? 
Claressa Shields is not yet married. She is in a relationship with Tony Richardson, a gym owner.
According to reports, Tony was born in Michigan, USA and has two siblings. His mother's name is Vickie. Apart from the mother's name, no further information about Tony's family is available. 
The 35-year-old is a graduate of Bauder College in Atlanta, Georgia. He graduated with a degree in Associate of Arts in Fashion Merchandising. 
Tony Richardson made good use of his degree by selling his fitness clothing line collection via AT Fitness' website. 
Claressa Shields' boyfriend is the founder of AT Fitness Gym in Mt Morris. He founded the gym in 2019 with the aim of promoting and building a strong fitness community. 
Tony also conducts one on one personal training sessions with his clients online. 
Tony Richardson often shares pictures of his clients' transformations on his social media pages. 
Claressa Shields often goes for training sessions at his boyfriend's gym. She is the gym's leading brand ambassador. 
Tony has always been helping Shields train for her fights. 
How Long Have Claressa Shields And Tony Richardson Dated?
Claressa Shields and Tony Richardson have been together for over two years now. Shields made her relationship with Tony public in November 2020 via an Instagram post. 
Shields and her boyfriend got engaged in March 2022. They are yet to announce their wedding date, as it is the next thing in their relationship. 
Afterwards, the answer to the question is Claressa Shields married will be yes. 
How Much Is Claressa Shields Worth? 
According to Celebtattler.com, Claressa Shields' net worth is estimated to be around $4 million. She has made her fortune through boxing, mixed martial arts, acting and brand endorsements. 
Shields has made $3 million from boxing alone. She receives $350,000 as a guaranteed purse any time she steps in the ring to exchange blows.
Shields' boxing career has earned her endorsement deals with big companies. She currently endorses Audi, Powerade, and Swimsuits for all. 
Who did Claressa Shields lose to?
Claressa Shields has only lost once in both her amateur and professional boxing career. Shields lost to Savannah Marshall but recently got her revenge when she defeated her to become the undisputed middleweight champion.