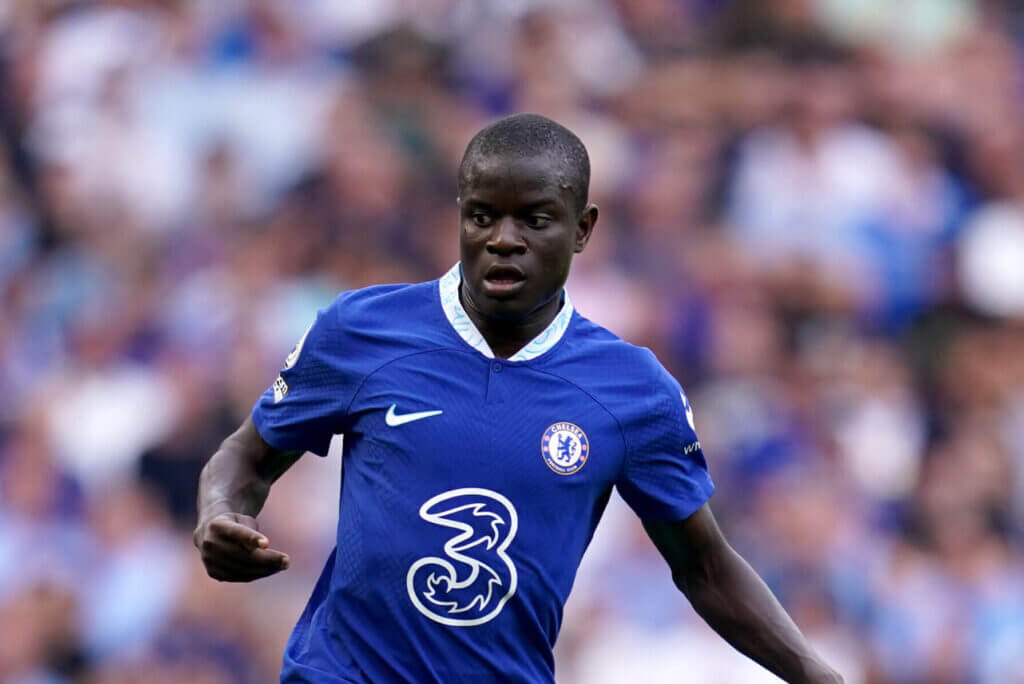 N'Golo Kante will not feature in the 2022 FIFA World Cup in Qatar due to an injury
The France international has undergone an operatin surgery on his hamstring sidelining him for four months
Meanwhile Paul Pogba has finally returned to training with Juventus just over five weeks before the 2022 World Cup
Chelsea have confirmed that midfielder N'Golo Kante will miss France's World Cup campaign after undergoing a surgery on his hamstring.
Kante picked the injury in his Choelsea's 2-2 draw with Tottenham at Stamford Bridge in August and has not featured for club or country since.
The Blues have now confirmed fears that Kante will play no part in France's title defense of their World Cup crown, which starts with their opening group game against Australia on November 22 in Qatar.
In a statement on the club website as seen by SportsLeo, Chelsea said: "N'Golo Kante has undergone an operation on his hamstring injury.
"The midfielder visited a specialist with the club's medical department to explore the options for his rehabilitation approach and it was mutually agreed for N'Golo to have surgery to repair the damage.
"Following a successful operation, N'Golo is now expected to be sidelined for four months."
Kante played a vital role in the France side that won the 2018 FIFA World Cup in Russia, playing a part in all seven games as Les Bleus lifted the biggest prize in international football for the second time.
Reece James, Kante's Chelsea team-mate and England international, faces a race against time to make England's squad for the tournament after suffering a knee injury against Milan on Tuesday October 11.
Meanwhile, Kante's France teammate Paul Pogba has finally returned to training with Juventus on Tuesday just over a month before France's first World Cup game.
The midfielder's second spell with Juve got off to a worst start possible when he suffered a lesion to the lateral meniscus in his right knee.
That injury blow has prevented Pogba from making a competitive appearance for the Bianconeri following his Manchester United departure.
Pogba was back training with his Juve team-mates on Tuesday, however, with the club revealing he worked "partially" with the squad as he was pictured in action.
That is promising news for both the Serie A outfit and France five weeks before the holders start their defence of the World Cup against Australia in Qatar.
Confirmation of Pogba's return came after Les Bleus head coach Didier Deschamps stated he would need to be sure the 29-year-old is fully fit before naming him in his squad.
Speaking after attending Monday's Ballon d'Or ceremony in Paris, Deschamps told Sport Mediaset: "His programme is going well. The important thing is that he is cured, I think he will be, and this is already a good thing.
"Then there will be the question of whether he looks athletic, since he hasn't played for a long time.
"But I repeat, before thinking about whether I call him up, he must be healed."