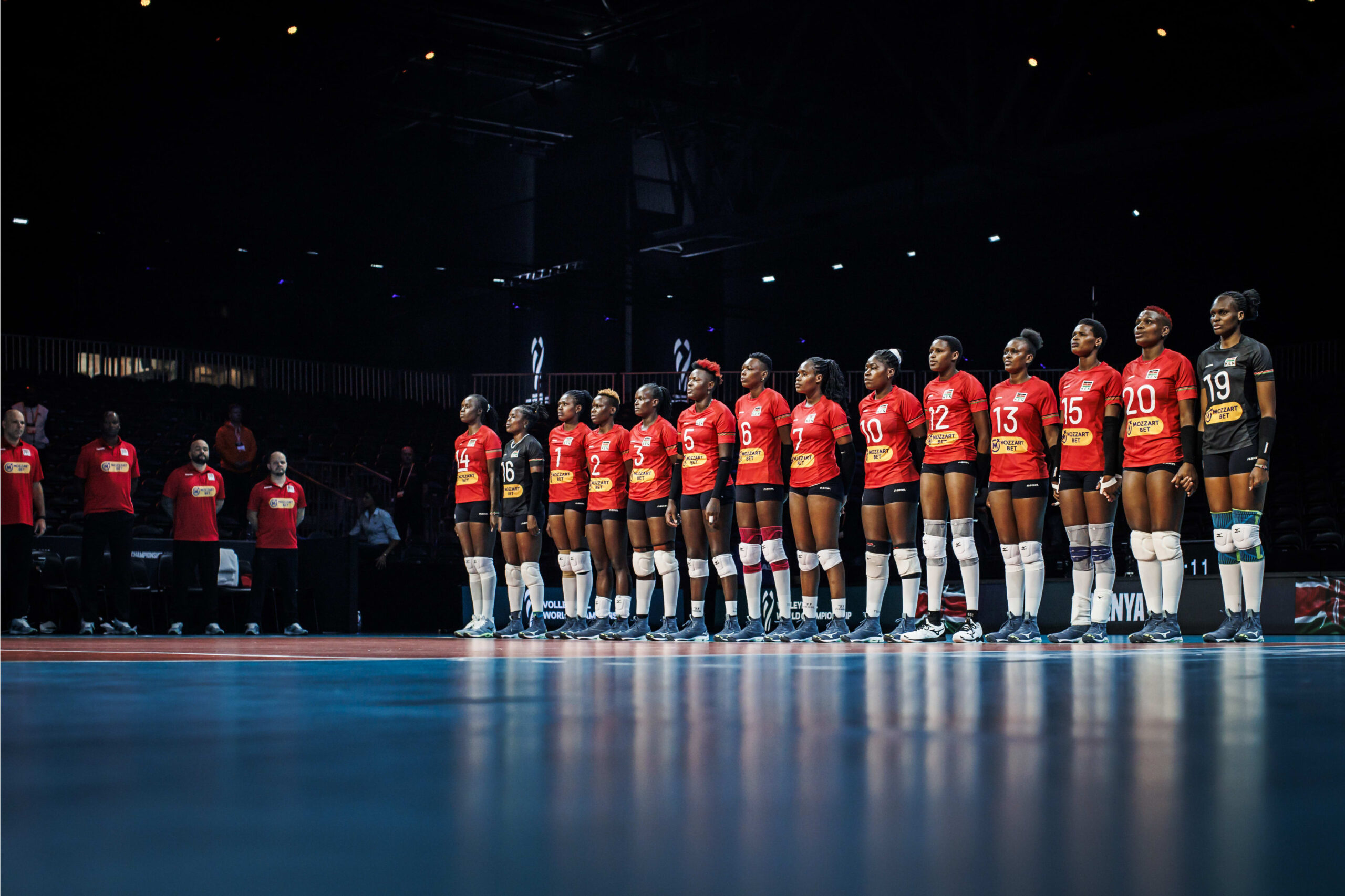 Malkia Strikers lost their last match to Puerto Rico
Coach Paul Bitok says there are plenty of lessons
Malkia star player Chepchumba has moved to Greece
National women's volleyball team Malkia Strikers returned home after their dreams of making the second round of the FIVB Women's World Championships ended in smoke.
The Kenyan girls were beaten 3-1 by Puerto Rico in their final deciding match to see their dreams come to an end. They would have progressed to the second round for the first time ever had they won the match by any margin, but their dreams were shattered.
Malkia had a slow start and lost the opening set 25-15, but rallied with a good response in the second set, winning 25-19 to set the game all square.
The Kenyan girls had the momentum in the game but couldn't sustain it, Puerto Rico coming out all guns blazing to win the second set 25-18 and put the game to rest in the fourth set with a 25020 score.
Abercrombie Brittany was Puerto Rico's star player, contributing a team high 20 points while Ocasio Carina had 13, two players hitting double figures.
Three players hit double figures
Kenya had three players hitting double figures, Veronica Adhiambo hitting a game high 22, Edith Wisa contributing with 12 while Sharon Chepchumba had 11.
Malkia's sole victory from the tournament was against Cameroon, while they lost against hosts Netherlands, Belgium and European champions Italy, all by straight sets.
Head coach Paul Bitok says the team has learnt plenty lessons after the defeat, and said the only way is up especially noting they have a very young squad.
"Malkia Strikers have sacrificed a lot. We have been away from our families for months, working so hard to achieve better results for our beloved country. We may not have met our target as aspired but we learned a lot during this process and we hope to continue until we achieve our goals. We have a young and senior team with a great future," Bitok said after the team jetted back.
He added; "We would like to inspire others from what we experienced during our journey in this competition. Apart from competition and training sessions in Brazil we visited many sports academies, sporting club complexes and a few clubs in Serbia where we met sports legends and current stars."
Chumba moves to the professional ranks in Greece
Meanwhile, a silver lining from the dark cloud of the early exit has been the move by star player Chepchumba who has sealed a deal with Greek top tier side Arris Thesaloniki. The opposite hitter has signed a one year deal with the club.
She travelled directly from the Netherlands, where Kenya's World Championship games were based, to the Greek town to finalize her move and start new life with the club.
"I am really delighted to be at my new home and hopefully I will give my best to the club," she said after arriving.
She moves to her first ever professional stint, after three years in KCB. She has previously played for Kenya Pipeline and Kenya Prisons.
Last year, she had a protracted move to Korea, but it stalled in the last minutes.