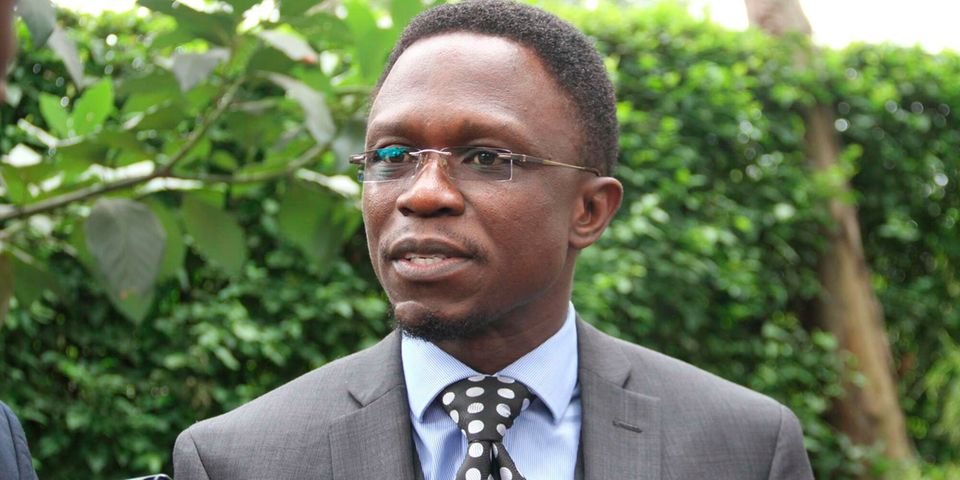 Namwamba has been nominated as the new Cabinet Secretary for Sports
He says he finds the ministry in total chaos
He has promised to help lift Kenya's suspension by FIFA
The doping scourge that is ripping the athletics scene apart and Kenya's suspension by FIFA are two of the items top on Ababu Namwamba's agenda once he is sworn into office as the new Sports Cabinet Secretary.
Namwamba has been nominated by President William Ruto to replace Amina Mohamed at the Sports Ministry and he appeared before the Parliamentary Committee on Appointments for vetting on Friday evening.
Namwamba, who briefly held the docket in 2013 says he inherits a ministry in absolute mess, pointing out suspensions of the Football, Badminton and Swimming Federations and says it is of concern to him.
"Should I be cleared to assume office, I am determined to move with haste and start cleaning the mess, starting with the FIFA ban. If I was to be sworn into office, my first morning, I will be on phone with Gianni infantino to reverse the FIFA ban on FKF and Harambee Stars," said Namwamba.
Kenya on suspension since February
Kenya has been on suspension by FIFA since February 2022, after outgoing CS Amina Mohamed disbanded the Federation for alleged malpractices and financial impropriety.
"I have a good view of the sporting terrain. I am not under any illusion as to the state of this terrain at the moment it is in absolute turmoil. As we speak right now football in limbo, having been suspended by FIFA, the Badminton Federation is banned; the whole area is in total chaos," Namwamba says.
He says the current football landscape is a mess and it will be his priority to ensure that things are normalized and Kenya goes back to playing international football.
The term of the Transition Committee put up by his predecessor Amina ended last Saturday, with no tangible results in their hands and Premier League clubs rebelling against them, causing the indefinite postponement of the league.
And now, the Football Kenya Federation, who were boxed out of office last year November expect to be back to running football once the new CS takes office.
Doping of huge concern
Meanwhile, Namwamba has admitted that the doping scourge is another issue that tops his agenda. Just within one month, five Kenyans have been banned by the Athletics Integrity Unit for various doping offences.
This has threatened to stain Kenya's success in athletics and Namwamba hopes he can help restore some faith.
Namwamba told the Parliamentary Committee on Appointments that he already has a few notes on what might be leading to the increase in doping cases.
"Kenya is in a state of a doping crisis. This year alone, there have been no less than 30 cases of doping threatening to shatter the glittering image of Kenya as fine sporting nation," Namwamba said.
He added; "I have tried to do some research on my own and I have come to learn that there are rogue agents who pay no regard to laws of the land. They may be part of the syndicate in drawing athletes to doping."
Kenya remains in category A of the World Anti Doping Agency and the recent cases have done little to help the country clear its name.