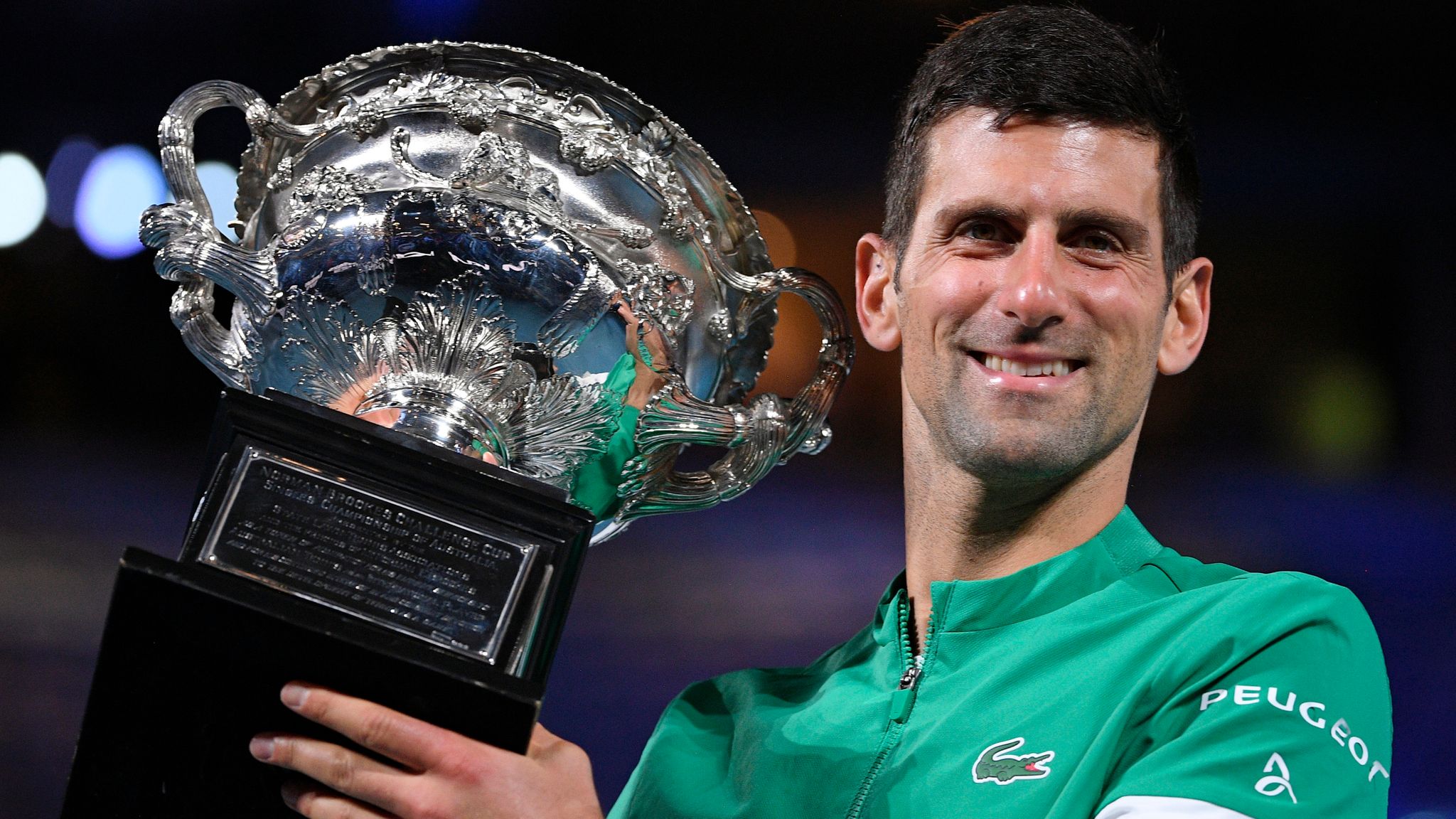 Craig Tiley, Australian Open director says Novak Djokovic is free to play in January 2023
Tiley states that the tournament cannot exert any pressure on the Australian government
Djokovic must get a visa to Australia
Craig Tiley, Australian Open director says Novak Djokovic is free to play in Melbourne in January 2023 if he can get a visa.
However, Tiley states that the tournament cannot exert any pressure on the Australian government to allow Djokovic to compete in the first Grand Slam event of 2023.
This follows his deportation from Australia in January over Covid-19 vaccination and visa mix-up. Djokovic, a nine-time Australian Open winner got a three-year ban from the tournament.
Tiley according to BBC holds that the Australian government retains the authority to lift the prohibition if it so chooses. He added that there was no way for them to lobby on the issue.
He said the Serbian tennis player and the federal government need to figure out a solution to the problem. Should they work it out, Tiley says that he would be happy to have Djokovic play at the tournament.
Karen Andrews, a former minister in charge of Home Affairs in Australia, stated this week that she is against the current government's plan to abolish Djokovic's ban.
She claims that doing so would be a "slap in the face" and double standards projecting equality to the vaccinated tennis players. Djokovic also missed out on the US Open due to his unvaccinated status.
Wimbledon, however, allowed him to play and won his 21st Grand Slam. On December 30, 2021, Tennis Australia granted Djokovic a medical exemption allowing him to enter Australia.
The exemption detailed he requires no vaccination for Covid-19 or quarantine to play at the tournament since he had successfully recovered after testing positive two weeks earlier.
Djokovic's staff submitted his travel statement to the Australian Ministry of Home Affairs on January 1, 2022, and it granted him approval for quarantine-free entry. A day later, Djokovic received a Border Travel Permit from the State of Victoria.
He arrived in Melbourne on January 5 under an "exemption authorization'. However, his passport was confiscated and he was immediately led into a tiny room where he was interviewed by border officials.
The Australian government cancelled his visa on January 6 and transferred him to a temporary detention center at Melbourne's Park Hotel. Djokovic's legal team went to court on January 10. The court reinstated his visa and ordered his release. But the judge noted that Australian Immigration Minister Alex Hawke could deport Djokovic.
The next five days opened the pandora's box for the Serbian as the Australian Border Force started looking into whether Djokovic made a fake travel declaration before arriving in Australia.
The added information about his travel declaration was sent to the Australian government a day after the court's ruling. On January 12, officials with the Australian Border Force started looking into apparent discrepancies in his December PCR results and his travels in the days after he tested positive for Covid-19 in Serbia.
Djokovic still awaited a decision on whether he could stay in Australia for the tournament. Then, his first game against fellow Serb Miomir Kecmanovic was due in the first round of the tournament.
Australia's Immigration Minister revoked Djokovic's visa on January 14 ahead of the Australian Open, saying "it was in the public interest to do so."
That saw Djokovic detained by Australian authorities on January 14, ahead of a court hearing on his case to play at the Australian Open under a Covid-19 exemption.
Sadly, the Serbian lost his appeal in court on January 16 and was deported from Australia the same day. He said that he was extremely disappointed as he left on a Dubai-bound plane en route to Serbia.
In the meanwhile, players from Russia and Belarus will be allowed to compete in Melbourne; but, players from Russia will not be allowed to represent their country in the tournament.
According to Tiley, they are not permitted to take part in any activity, such as singing the national anthem of Russia, and they are required to compete as independent players while using a name that does not reference Russia."
As a consequence of Russia's invasion of Ukraine, players from Russia and Belarus are disqualified from participation in international team events.
However, in spite of being prohibited from competing as neutral athletes at Wimbledon, they were able to do so at both the French Open and the US Open this year.