Why Iga Swiatek is undoubtedly the next Serena Williams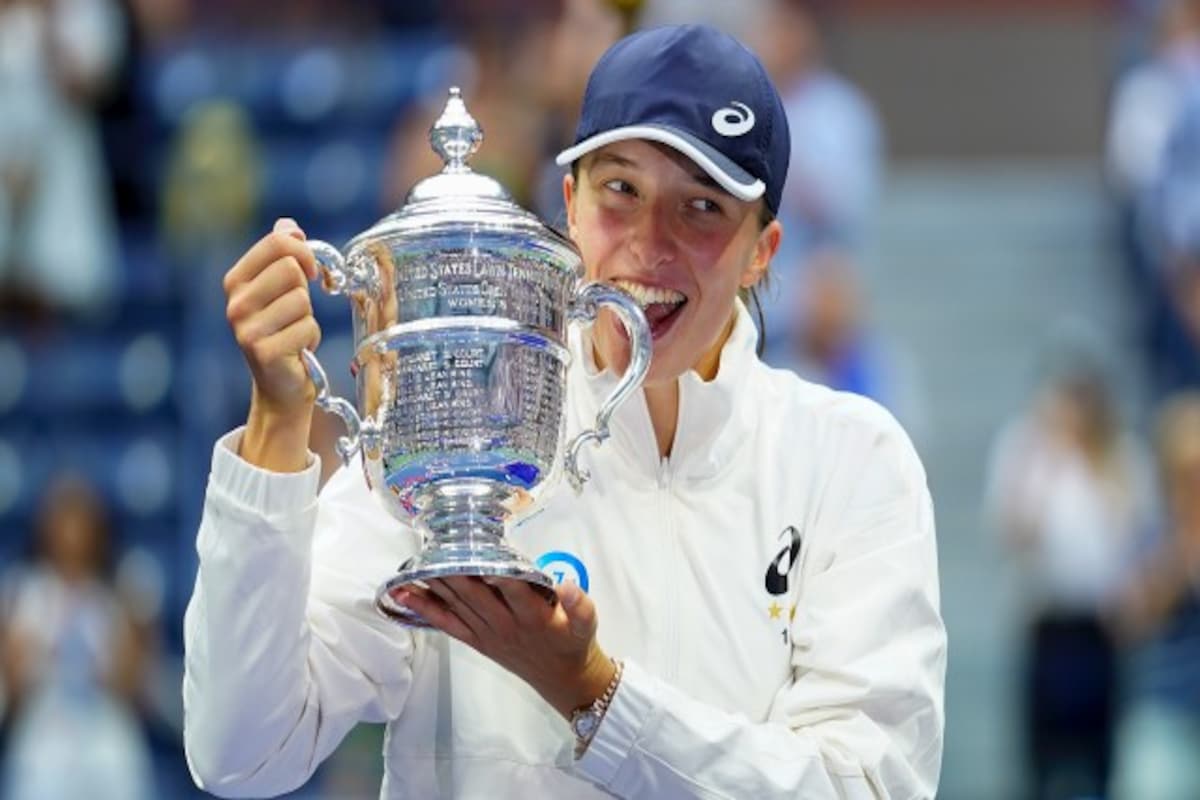 Iga Swiatek is only 21 and recently won the U.S Open 2022
It was her third major Grand Slam
She accomplished in the 2022 season what Serena Williams managed in a single season in 2014
The incredibly brilliant Polish player Iga Swiatek who is only 21, knows no bounds in life after bagging the U.S Open 2022 title.
She played against a newly discovered grit, and it is possible that she will continue to improve. Swiatek, the current world No.1 feels her victory at Flushing Meadows gives her the courage in her tennis career.
Swiatek believes that only the sky is the limit, and she can achieve anything under the sun. She becomes the eighth woman to win a third major title before reaching the age of 22.
It is her first major victory of 2022 that did not come on the clay courts of the French Open. She beat Ons Jabeur of Tunisia in the New York Grand Slam finals.
In all this, she says she didn't expect it. The 21-year-old experienced a rush of mixed feelings of surprise and astonishment after realizing that she made it.
HOW MUCH DID IGA SWIATEK WIN?
Swiatek walked home with a $2.6 million cash prize following her U.S Open win over Jabeur.  She thrashed the Tunisian 6-2 7-6 (7-5) to lift her third major Grand Slam.
The world No.1 won two French Open titles in the past. In the first part of this year, she won 37 consecutive matches, which enabled her to win six trophies in a row, including the French Open at Roland Garros.
Swiatek gradually restored her influence in New York after experiencing a slump in the fourth round of Wimbledon. It was this focus that led to her winning run in New York.
The three-time Grand Slam champion admitted that she had some reservations about her ability at the beginning of the season. That's despite the fact that she ranked ninth in the world at the time.
She wasn't sure if she was at the level yet to win a Grand Slam, especially at the U.S Open, where the surface is so fast. The doubts came after getting to the Australian Open semi-finals in January 2022.
Swiatek also made it to the final four of the French Open in May and made a great run, much to her surprise also. It was more than an affirmation for her.
WHERE IS IGA SWIATEK FROM?
The 2022 U.S Open champion is from Warsaw, Poland. She was born in May 2001 to a doctor mother and an athlete dad.
Agata is her elder sister studying dentistry at the Medical University of Lublin. Her mother is an orthodontist, which explains Agata's focus in that field.
Iga's dad preferred that his daughters compete in individual sports rather than team sports so that he could better influence their chances of success.
Agata started out as a swimmer, but after having some difficulties with the sport, she switched to tennis. Tennis was a way for Iga to compete with her sister and learn to be more like her.
The dentistry student entered the ITF Junior Circuit briefly when she was 15 years old. However, she had to retire owing to an injury. Swiatek started her long journey in tennis at Legia Warsaw after transferring from Mera Warsaw when she was 14 years old.
HAS IGA SWIATEK WON A GRAND SLAM?
Iga Swiatek has three Grand Slams. Her first major slam was in the 2022 French Open and later the 2022 French Open. A few days ago, she added a third one at the U.S Open 2022.
With this victory, Swiatek became the first top-seeded woman to win the US Open since Serena Williams in 2014. She is also the first female tennis player to win seven titles in one season.
She takes so much after the legendary Williams, who had similar achievements in 2014. This year she mastered the hard court surface, winning four WTA 1000 titles on it.
It made her the fourth woman in history to accomplish the "Sunshine Double" by sweeping Indian Wells and Miami Masters 10000 events.
HOW MUCH MONEY DOES THE RUNNER-UP IN THE U.S. OPEN GET?
While Iga Swiatek won $2.6 million after winning the U.S Open, the runner-up gets $1.3 million. That's what Jabeur took home after a great finals run in New York.
In addition, the finalists in each round get the following cash prizes for the U.S Open.
Semi-finalist – $705,000
Quarter-finalist – $445,000
Fourth round- $278,000
Third round- $188,000
Second round – $121,000
First round – $80,000