When is FIFA 23 release date?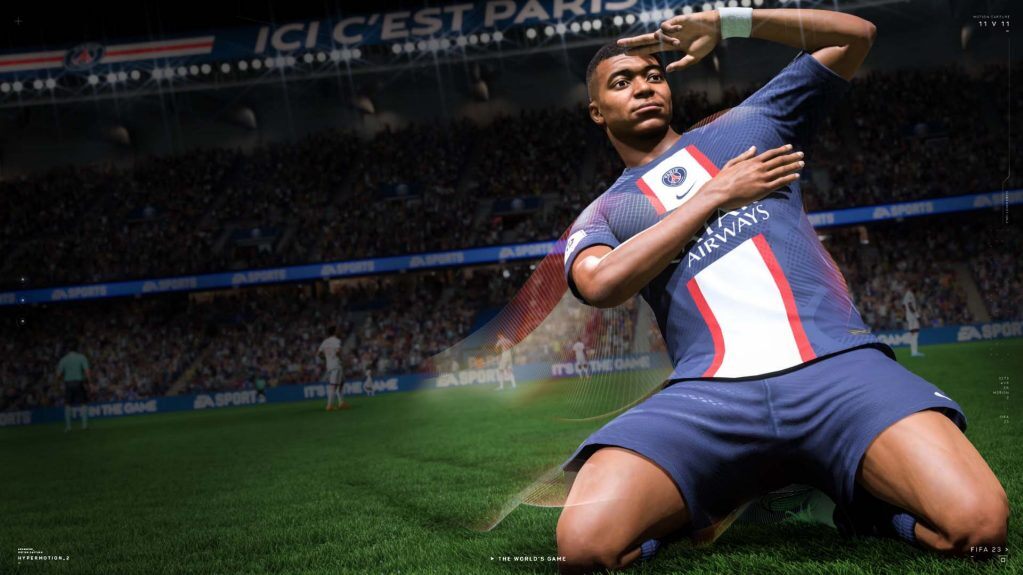 FIFA 23 will be released on September 27, 2022. The game will only be available on PlayStation®5, Xbox Series X|S, PC and Stadia.

Gamers can order FIFA 23 on Amazon, Game and the in-built sores on their consoles. 

FIFA 23 will be the last game produced by the long-term partnership between FIFA and EA Sports. 
FIFA 23 release date is around the corner. EA Sports confirmed that the game will be available on September 27, 2022. 
Players who purchase the FIFA 23 Ultimate Edition will have early access to the game on September 27. 
FIFA 23 will add a high level of realism in gameplay using HyperMotion 2. Professional footballers have been scanned using the HyperMotion 2 feature set to make the game more interesting and real. 
FIFA 23 is the last game that EA Sports and FIFA will produce. From next year, EA Sports will be producing its own game, EA Sports FC. On the other side, FIFA will be looking forward to working with other producers in the gaming industry.
Players will have the opportunity to play the FIFA World Cup in FIFA 23. Women's club teams will also be available on the game, which will be released end of this month.
Can You Pre-order FIFA 23? 
As gamers wait for the FIFA 23 release date, they can also pre-order the game as early as the first week of September. 
Hardcore fans who want the game as soon as it's available can order it in the in-built store on their consoles, Game and Amazon. 
The Standard Edition and the Ultimate Edition are all available for pre-order online. FIFA 23 will be available only on PlayStation®5, Xbox Series X|S, PC and Stadia.
What Should Players Expect in FIFA 23 Gameplay
EA Sports has always been aiming to make each FIFA game better and more realistic. The FIFA 23 gameplay will be slightly different and, of course, better than the previous versions.
As we wait for the FIFA 23 release date, gamers should expect an overhaul of the matchday experience. Replays will be exciting due to reality starts flashing on the screen, which looks incredible. 
EA Sports have made the stadium atmosphere more realistic while playing FIFA 23. Hyper-realistic pitch surfaces have also been added to create an elevated matchday experience
Players on FIFA 23 will have different types of sprint speeds. Some players will be releasing their bust of energy immediately, while others will be covering space if you don't switch the cursor to the next player. 
Penalties, corners and free-kicks have all been given an overhaul. Gamers should expect more information on the screen during set-pieces. 
Scoring penalties will be easier in FIFA 23 compared to FIFA 22. EA Sports have introduced a composure metre where you strike at the right time, and the shot goes to where you aim. 
On the other hand, EA Sports have introduced a visible line which will show gamers the direction of corners and free-kicks. Camera positions have been updated to create a more realistic experience.
Another new addition FIFA gamers should expect ahead of the FIFA 23 release date is power shots. When pressing R1 and L1 to take power shots, you will unleash a shot with all the power the player possesses. However, the accuracy of the shot will be low. 
AI opponents will react better to on-pitch situations such as playing style mid-game, match time, score, and players available on the pitch and the bench. 
Gamers should also expect new passing techniques such as volley passes, fancy off-the-back passes, and outer foot passes. 
What happened with EA Sports and FIFA?
Every FIFA gamer probably knows there will be no FIFA 24 ahead of the FIFA 23 release date. The fruitful relationship between FIFA and EA Sports will no longer exist as each brand will go its separate ways. 
The two parties simply decided to part ways after FIFA set a price of a billion dollars to allow EA Sports to continue using its moniker in the next four years.
Well, the amount is high, but EA Sports could have paid it if they wanted to. The gaming company made over a billion dollars just from the 2021 FIFA Ultimate Team mode. But they are not ready to pay FIFA a billion dollars to continue using its name for the next four years. 
Due to that reason, the two parties will part ways after the release of FIFA 23. EA Sports will still hold the rights to more than 300 teams, national associations and leagues. 
Multiple brands like Adidas and Nike have hinted at collaborating with EA Sports in the future to take the gaming world to the next level.