Virat Kohli biography and net worth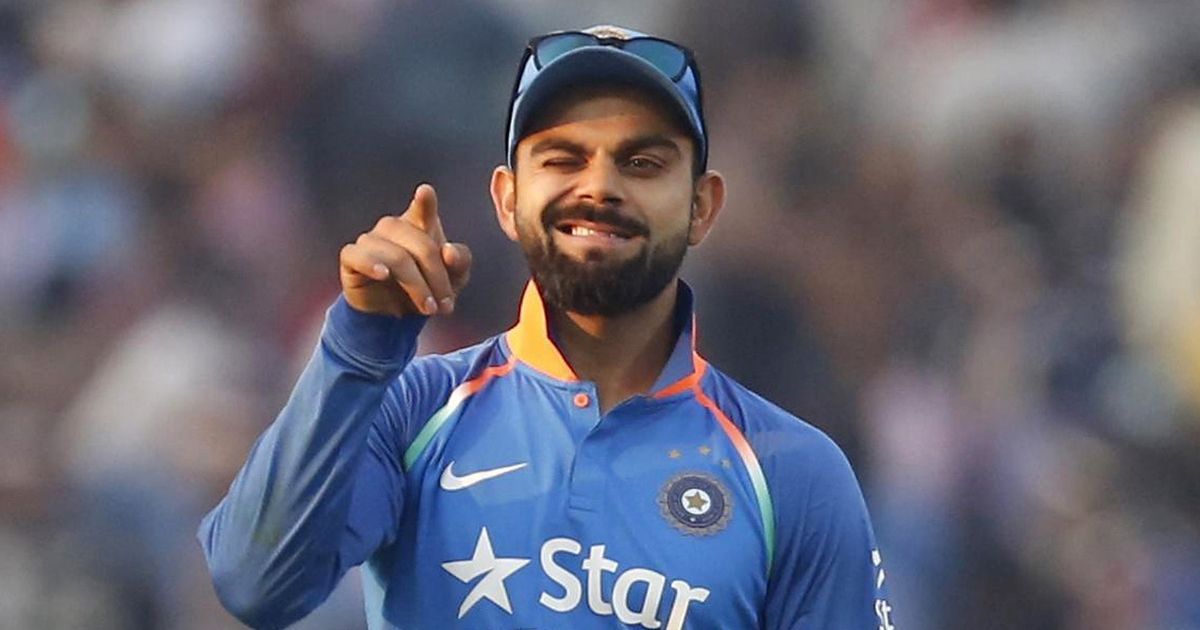 Virat Kohli is an Indian international cricket player. The 33-year-old is one of the best batsmen of his era. 

Virat has won numerous awards and set records in the cricket world. He is the most successful Indian captain. 

The batsman has been compared to Sachin Tendulkar due to their similar playing style. Virat's childhood idol was Sachin. 
Virat Kohli is one of the greatest all-format batsmen of all time. Virat Kohli biography has a lot to tell about the Indian international cricketer. 
In domestic cricket, Virat plays for Delhi, while in the Indian Premier League, he plays for Royal Challengers Bangalore. 
Virat captained the Indian cricket team in 2013 across all three formats in 213 matches. He is the most successful Indian captain, with 40 wins out of 68 matches. 
The legendary cricketer holds the world record of being the fastest to 23,000 international runs. Virat, one of the best batsmen of his era, has won numerous awards due to his outstanding performance.
Kohli has been compared to Sachin Tendulkar due to their similar battling styles. The Royal Challengers Bangalore star imitates Sachin's shots because the legend was his childhood idol and role model.  
Virat Kohli Biography 
Full Name                                        Virat Kohli 
Date of Birth                                   November 5, 1988
Age                                                   33
Place of Birth                                  New Delhi, India 
Height                                              5 ft 9 in (175 cm)
Nationality                                      Indian 
Marital Status                                 Married 
Profession                                        Cricketer 
Early Life 
Virat Kohli biography has it that he was born to a Punjabi Hindu family in New Delhi, India, on November 5, 1998. His father worked as a criminal lawyer while his mother was a homemaker. 
Virat grew up in Uttam Nagar and began his studies as a child at Vishal Bharti Public School. He began playing cricket in 1998 as one of the founding members of West Delhi Cricket Academy. 
Kohli also played for Vasundhara Enclave's Sumeet Dogra Academy before ten. The young talent later moved to Paschim Vihar in ninth grade so as to develop his talent. 
He first played for Delhi's Under-15 team in the 2002-03 Polly Umrigar Trophy. Virat was one of the team's best players in the tournament, hence captaining them for the same competition the following season. 
The young player's most memorable moment came at the Polly Umrigar Trophy when Ashish Nehra awarded him Player of the Tournament. And that was just the beginning of his stellar cricket career. 
Career 
Virat Kohli biography is incomplete without talking about his professional career and achievements. He began making his mark by coming in and out of the senior team. 
Virat proved to be the best batting prodigy at 2009 4-Team Emerging Players Tournament held in Australia between July and August. He was the tournament's leading run-scorer with 398 runs at an average of 66.33. 
King Virat got a chance to represent India in a series against Sri Lanka when Gautam Gambhir suffered an injury. He hit his first 4th ODI of the Sri Lankan series. 
Virat grew in performance over the years and began getting the attention of cricket fans worldwide. He regularly featured for India and finished 2010 with 995 runs at an average of 47.38. He established himself as a regular player for India after 2010 due to his impressive performance. 
In ODI, very few players have reached the heights of Virat Kohli. In the list of most centuries by a batsman, he has gone past legends like Jacques Kallis and Ricky Ponting. 
Over the years, Virat has received comparison to some of the best cricketers in history like Kane Williamson, Joe Root and Smith.
Virat Kohli captained India for the first time at the 2017 ICC Champions Trophy. He became the fastest batsman to reach 8,000 runs in ODIs in 175 innings at the tournament. He helped his team reach the semi-finals, where they lost to Pakistan by 180 runs. 
Virat also captained India at the 2019 Cricket World Cup, 2021 ICC World Test Championship Final and 2021 ICC Men's T20 World Cup. India has reached the semi-finals in all the three tournaments Virat has been the captain. 
The Indian star retired from captaincy across all formats in September 2021. 
Personal Life 
Virat Kohli biography also includes his personal life and family. The 33-year-old has an older brother, Vikash, and an older sister, Bhavna. 
Virat married Bollywood Anushka Sharma, one of the most popular stars in Bollywood, on December 11, 2017. They began dating in 2013 and opted to keep their relationship as a secret until they got engaged. 
The couple had their first child in January 2021. 
FAQs 
What is Virat Kohli's net worth? 
$127 million. 
Did Virat Kohli win any awards? 
Virat Kohli has won numerous awards, including the Sir Garfield Sobers Trophy. 
How many cars does Virat Kohli have?
Virat Kohli's car collection includes Audi R8 V10, Bentley Flying Spur and Audi R8 LMX.