Leopards coach Aussems returns, eyes FKF PL title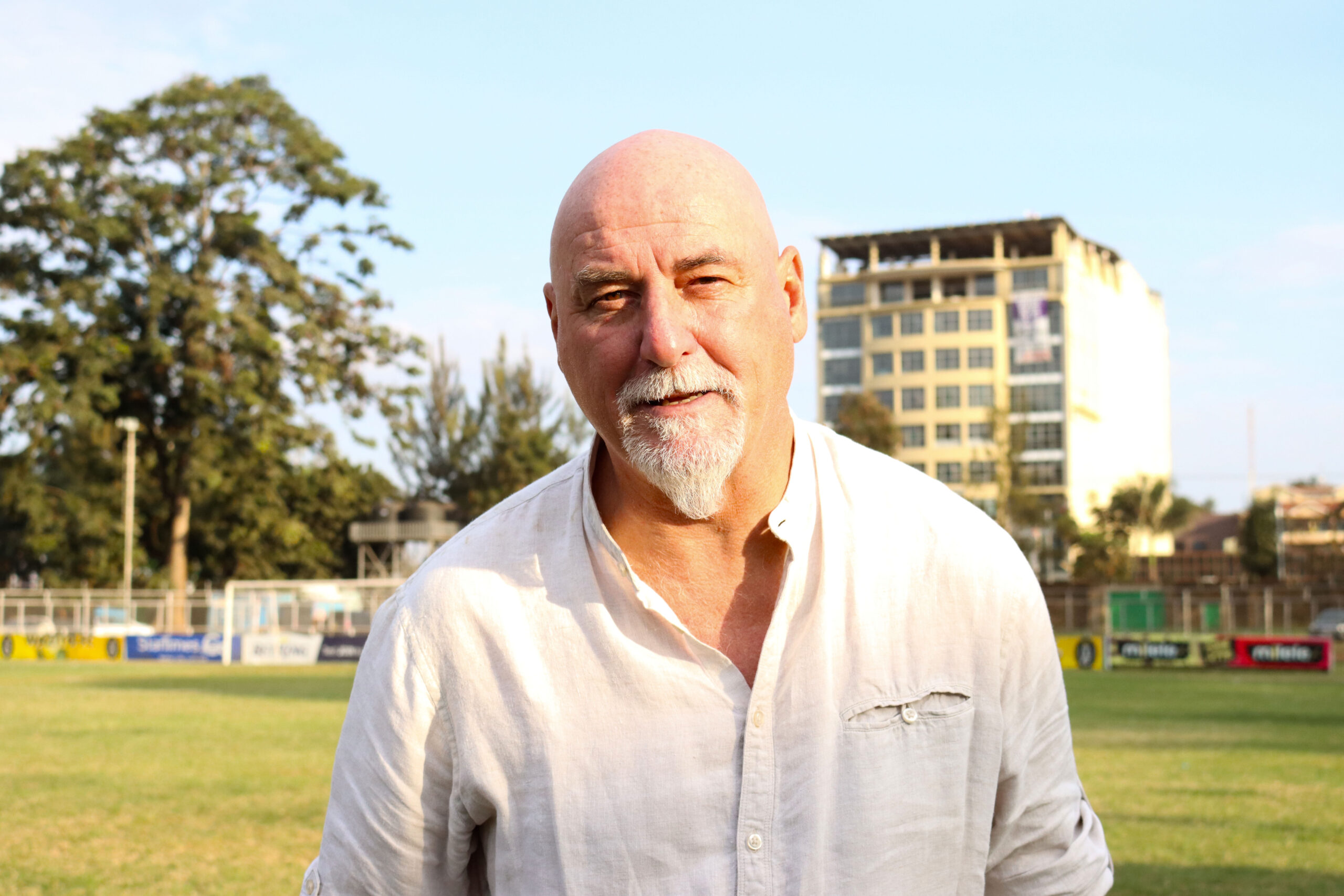 Aussems left just before the end of last season
He says he went on holiday with his family
He hopes to steer Leopards to the FKF PL title
AFC leopards head coach Patrick Aussems has returned to the club and resumed training, putting to rest fears that the Belgian tactician was going to leave Ingwe in search of greener pastures.
Aussems left the country two games before the end of the season and there were rumours that clubs in Rwanda were seeking his services, while others claimed he had received offers from Southern Africa. However, the tactician says he was always focused on returning to the club.
"I am a man of my words. I do what I say and I say what I do. I did not understand when people were afraid that I will not come back. I am here now and the day that I will want to leave I will say that I am leaving," the tactician said.
Aussems arrives to take charge of the team just slightly over two weeks before the protracted start of the new season. He says he will only be polishing up whatever his assistant Tom Juma has done with the team over the last six weeks of pre-season training.
"We were in touch constantly with them when I was away and I was following all the preparations. We have worked with them for one and a half seasons and they know my philosophy, they know the training we do and they have done a good job," the coach said.
FIFA transfer ban on Leopards
While most clubs have been strengthening their squads with new players for the new campaign, Leopards will have to do with the same team they had last season due to a current FIFA ban on signing of players.
Leopards have been barred from recruiting new players owing to a case won by their former player Soter Kayumba who took them to the World governing body after he was released unprocedurally and had not been paid all his dues.
The club has lost striker John Mark Makwatta who has joined Gaborone United in Botswana but Aussems says the former Police FC striker who was on loan at the club was not part of his plan for the new season.
"Regarding Makwatta, his attitude in the last two weeks of last season, I didn't want him to be in the group. I am happy he has found a new club but he was not in my plans this season," the tactician stated.
Aussems confident squad will perform 
On whether the same squad will perform well for the club, Aussems is confident.
"It is now two seasons in a row where we are not able to recruit. Last season we lost 17 players but the good thing is that this season we have not lost players. I wanted to recruit three or four players but because of the FIFA decision it will not be possible," the coach noted.
He added; "We will do with the players that we have. We had a good performance last season and now they are more experienced. I am really happy to begin a new season with them."
"Last season we did well when many people thought we would be relegated. This season the mood is there and the club is also financially a bit more stable and this is an important thing as well. We will work well with this group and I am sure we will do better than top five,"