Forget Serena Williams retirement after beating world No. 2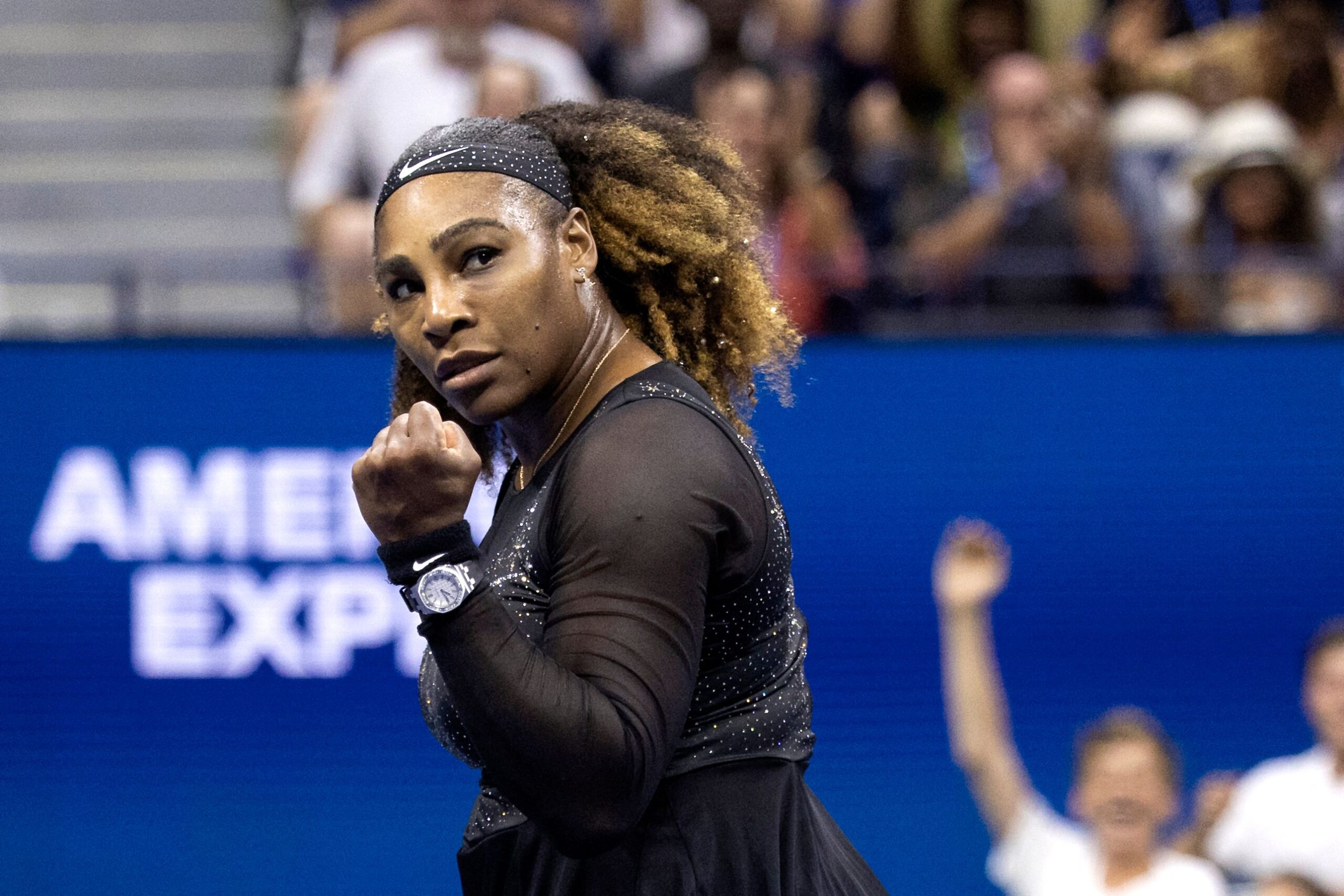 Serena Williams retirement plans are on hold
She earned a third-round match at the US Open after thrashing Anett Kontaveit
She says she feels good about her performance every day but is taking it one match at a time
Serena Williams retirement plans are on hold after earning a spot in the third round of the U.S Open after beating world No. 2 Anett Kontaveit 7-6(4) 2-6 6-2 Wednesday.
She shocked many by putting up a splendid performance far from the real image of a player ranked past 600.
Williams, 40, has always found it difficult to accept defeat. Her unyielding desire to win shone through during a gripping two hours and twenty-seven-minute match of unexpectedly high quality, frantic intensity, and dramatic tension.
Williams announced earlier this month that she was "growing away from tennis," but she never officially declared the U.S. Open to be her last tournament.
Williams has postponed her farewell since she has a doubles match with older sister Venus on Thursday and a third-round match against Australian Ajla Tomljanovic on Friday.
Tomljanovic defeated Russia's Evgeniya Rodina 1-6, 6-2, 7-5.
Speaking post-match, she said that she is sure she is a good player and loves challenges because she always rises above them.
The 40-year-old said that she is glad things at Flushing Meadows are coming together, as evidenced by the first two matches.
However, she says she has nothing to prove because she is only doing what she does best.
Williams, who has won 23 Grand Slam singles titles, is one of the best female tennis players of all time. A finale to Williams' career, when she finally captures that 24th major and ties Margaret Court for most all-time, seemed impossible until these two victories.
When asked if she thought she had a shot at winning her eighth U.S. Open, Williams hedged, saying she was still taking it one match at a day but that she felt like things were good.
She remarked that she is enjoying every match and does not want to leave New York because her game is quite good. She adds that her matches are not a reflection of her training sessions yet, but she is keeping up the speed.
Williams, who spent 319 weeks as the world's best player, entered the final Grand Slam of the year rated below 600, unseeded, and having won only one match out of three.
She last recorded consecutive victories at the 2021 French Open. Thus, it's been close to a year since she accomplished such a feat.
Kontaveit, a 26-year-old player whose game was designed for the hardcourt and who won five of her six career titles on the surface, presented a formidable test.
Williams entered the court for her first-round match against Danka Kovinic with a focused mind, undistracted by the festivities that had taken place prior to the match.
She gave a performance that brought the record-breaking crowd to their feet at Arthur Ash Stadium (29,959), which included sports stars like Tiger Woods and Lindsey Vonn.
This was inevitable, Kontaveit remarked, adding that she had never seen anything like this ever before.  She notes that the cheers were for the 40-year-old American tennis star, not hers.
While Williams took the initial break to go up 5-4 in the first set, Kontaveit quickly broke back to force a tie-break.
There was just as much action in the tiebreaker, which Williams won with a thunderous ace to make the final score 7-4.
The Estonian was not fazed by Williams or the roaring audience, as she took an early 2-0 lead in the second set by breaking twice.
After two tiring sets, Williams got a boost from the New York audience, as they had done so many times before, and raced to a 4-1 lead in the third without looking back.