FKF officials led by Mwendwa regain access of Kandanda House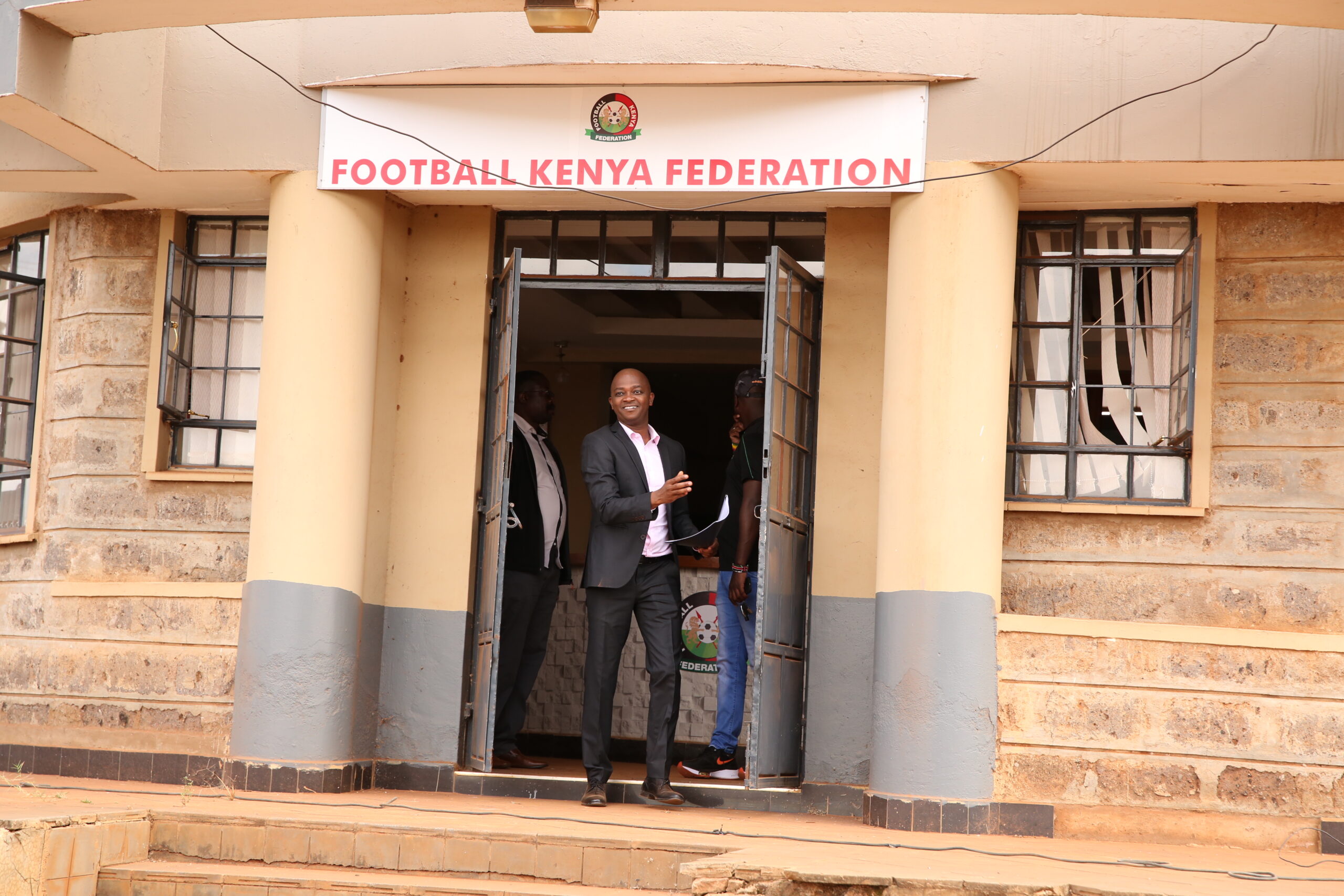 Mwendwa and the FKF office were ousted out by CS Amina Mohamed
The Federation was disbanded over allegations of misappropriation of funds
Mwendwa says they will communicate to FIFA they are back
Nick Mwendwa led other officials of the Football Kenya Federation in regaining access of their headquarters, 10 months after they were kicked out after Sports Cabinet Secretary Amina Mohamed disbanded the Federation.
The officials were ushered into the premises by police officers, led by the Deputy OCPD Kasarani and the grilled doors were cut down allowing them access.
The joy and jubilation was visible on their faces as they accessed the offices which looked dilapidated and unkempt as they had not been attended to for over 10 months, since November 11 when they were hounded out of office.
"From now on, things will be moving very fast. Tomorrow (Wednesday) we have a meeting with the clubs and then on Friday we will have our national executive committee meeting. After that, we will write to FIFA and we expect the suspension to be lifted in a matter of days," Mwendwa said as he addressed the media outside the offices.
FIFA suspension to be lifted
He added; "Once the suspension is lifted, the national teams will immediately take to the pitch in October. It is unfortunate that we have not been active for close to a year because of individuals who thought they were more powerful and able to shove other people around. When you see me standing here at the Goal project today, just know that there is a God."
However in a rejoinder, CS Amina has accused the officials of 'breaking in' to the office, despite the fact that they had gained entry in the full glare and assistance of police officers.
"It is instructive to note that this decision rendered in May has not been vacated/reversed and the FKF Transition Committee remains in office and in charge of football management in Kenya. The reasons the FKF NEC was removed from office according to the Sports Registrar's Inspection Report dated November 5, 2021 and which the FKF Transition Committee is addressing," Amina said in a statement.
However, FKF have said they will press on with their preparations towards full resumption of control of football in the country and hopefully the suspension by FIFA will be lifted.
Kenya suspended by FIFA
Kenya was suspended from international football in February this year due to government interference and CS Amina has not engaged the world governing body in talks.
Mwendwa is however confident that the suspension will be lifted and Kenya will be back playing international football.
"We have lost a lot of ground but this is coming to an end. We will get our leagues back organized again, we will bring sponsors on board and we will have international football back in Kenya once more," he said.,
Mwendwa and his team are now awaiting the appointment of a new Sports CS who is expected to officially put them back into office.