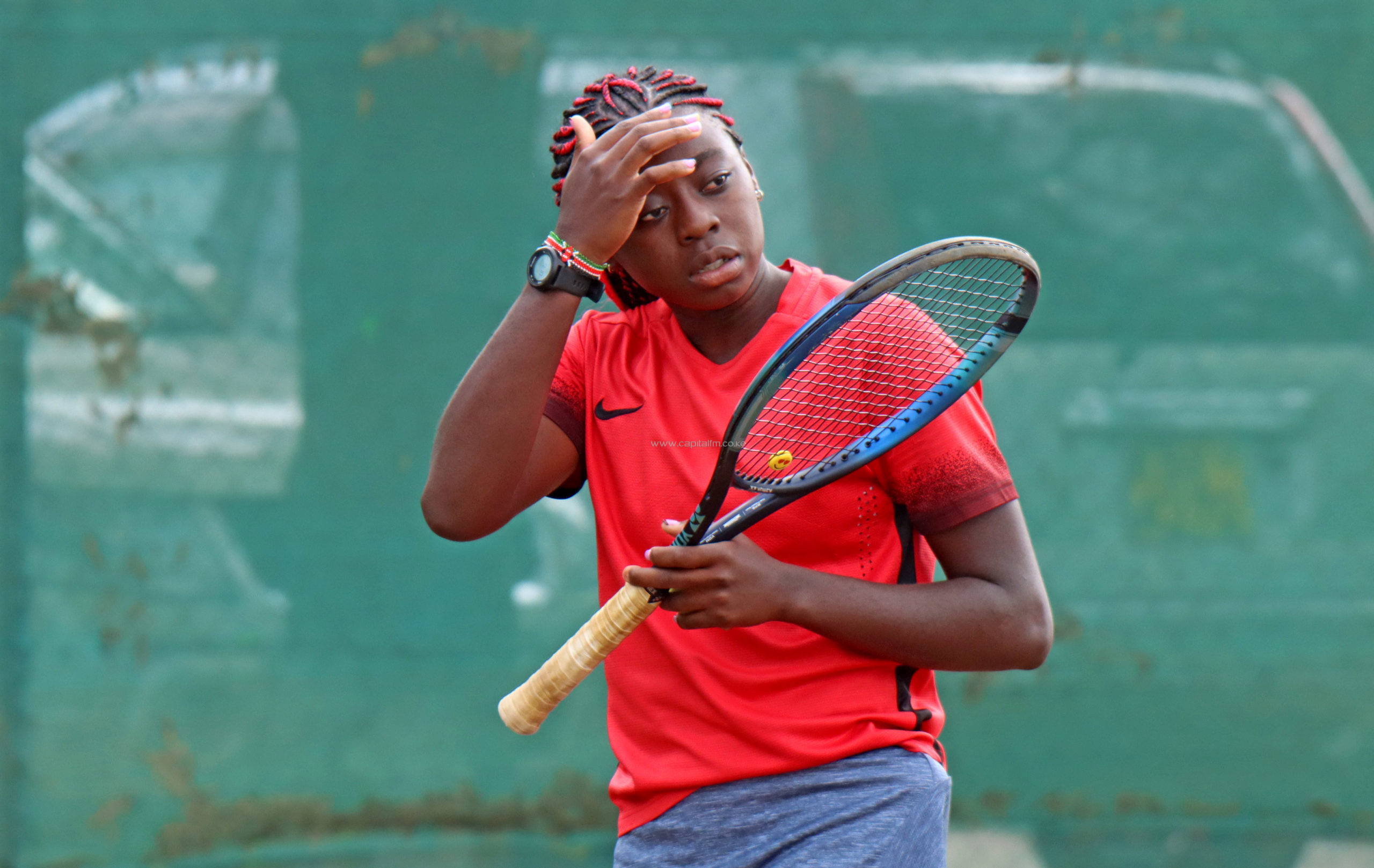 Okutoyi will be competing in her fourth grandslam
Her best performance was a third round exit at the Australian Open
She won in the doubles at Wimbledon
Kenya's Angela Okutoyi says she targets to reach the quarter finals in the least at next month's Junior US Open, beating her best ever grandslam performance of reaching the third round at the Australian Open in January.
Okutoyi started off the year with an enviable performance in Australia, but reached the second round in France and first round in Wimbledon. She however atoned for that drop with victory in the doubles in the latter London.
"I have not been performing very well in the singles as I have done in the doubles. My target heading to the US Open is to at least beat my Australian performance and get to the quarter finals. I have not done well in the past two tournaments in singles and so that is my biggest focus as at now," she said.
Okutoyi became the first ever Kenyan to reach a grandslam third round in Australia and despite not going past the opening round in Wimbledon, made more history by becoming the first ever Kenyan winner when she partnered Netherland's Rose Marie Nijkamp to win the doubles.
Heads out to Canada for tune-up tournament
Ahead of the US Open, she will head out to Canada for a tune up tournament which will help her prepare well for the US Open.
"For me, it is not just a tune up tournament but I want to go there and try win matches to boost my confidence. There will be very good games for me and I will be there for almost two weeks so it will also help me in terms of putting my focus on point and trying to be game ready," she added.
The 18-year old says there isn't so much she needs to change about her game, and says she only needs to strengthen her confidence and self belief to be able to do well. Also, she says she expects an even tougher assignment in the US, noting it will be played on hard court.
"I can play tennis well, that I know. But the biggest weakness has been my mentality. What I need to improve is my mind and I need to believe in myself more and know that I can do it," she says.
Adding; "It will not be an easy tournament. I have not played on hard court before and that will be a new challenge. But I am ready for it. Going to Canada will also help me a bit in terms of familiarization."
Coach confident she will do well
Meanwhile, her coach back at home Francis Rogoi is optimistic that she will do well in the US and says she has worked on strengthening some of the areas he believed she needed to do better.
Rogoi says that she will not be under any pressure to do well and believes getting it right from the first game will be key for her to achieve her targets.
"I believe she has trained very well over the past few weeks and now what remains is just putting everything into game day. I believe she will get her focus right and we expect her to enjoy herself and do well," the veteran junior coach stated.