9 Formula One hottest wives and girlfriends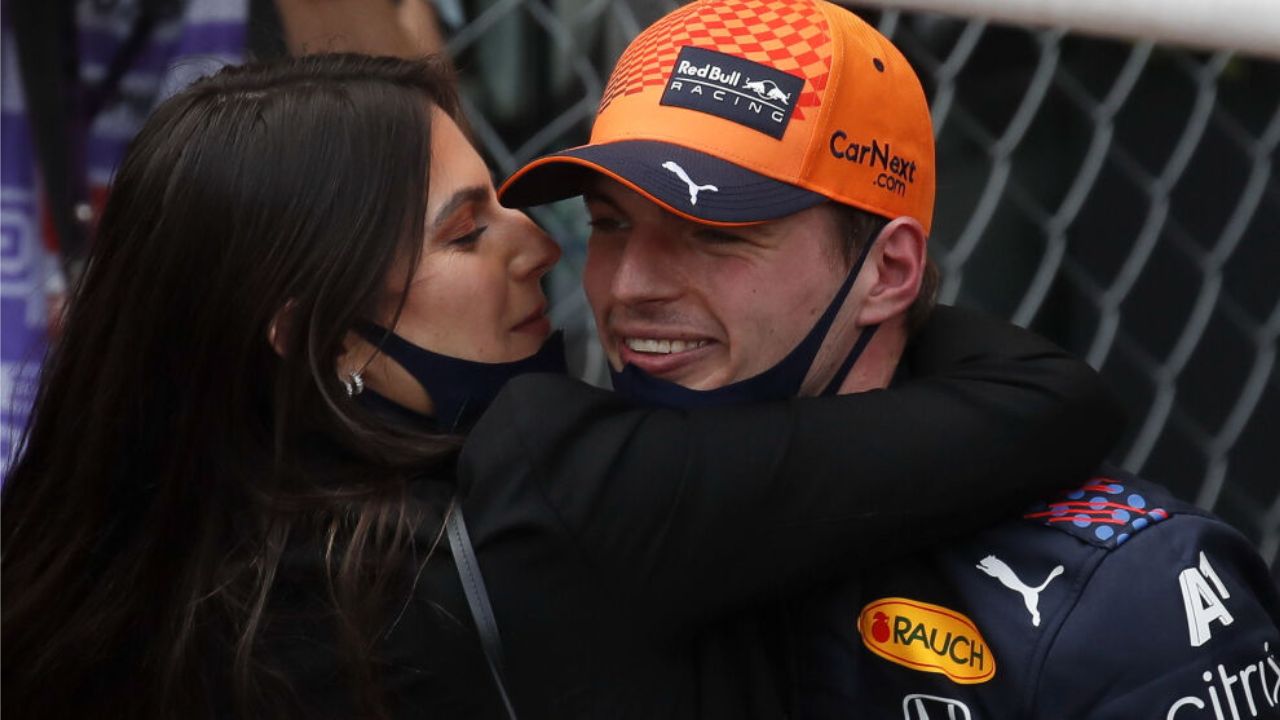 Formula One hottest wives and girlfriends is a hot debate
While their partners battle it out in F1 championship, their partners are also gunning for success out there
They make you appreciate the need for loyalty, communication and sacrifice in a relationship
Formula One hottest wives and girlfriends is a hot debate you don't want to miss. It's a hot topic with plenty of lessons in hindsight.
The 2022 cohort includes a law student, a handful of models, four mothers, and many others. There is a wide range of attractive and ambitious women among these participants.
While their partners battle it out in F1 championship, they are also gunning for success. Listening to them, you appreciate the need for loyalty, communication and sacrifice in a relationship.
That said, we dig into the subject.
LEWIS HAMILTON AND CAMILA KENDRA
Lewis Hamilton is currently dating model Camila Kendra. The two were close friends for a long time, and Kendra lived in Hamilton's Colorado home.
It was the model who first developed intimate feelings for the seven-time F1 champion, and the rest is history. Hamilton in the past dated celebrities, among them American singer Nicole Scherzinger.
MAX VERSTAPPEN AND KELLY PIQUET
Kelly is one of the most well-known beauties in Formula One hottest wives and girlfriends circles. She is a 33-year-old Brazilian model. She started dating Verstappen in late 2020.
This was ending her relationship with Daniil Kvyat who she had a daughter with. Kelly is incredibly popular on social media. Her father Nelson Piquet is a three-time Formula One champion.
She had her working stints at Vogue Latino America and Bergdorf Goodman. She worked as a columnist at Marie Claire and social media manager for Formula E.
FERNANDO ALONSO AND LINDA MORSELLI
Fernando Alonso's girlfriend, Linda Morselli, is a 33-year-old Italian model, a television personality, and an influencer.
She lives in Milan and has impeccable taste in clothing. In 2006, she was a contestant in Miss Italia. She is absolutely gorgeous and cool!
CARLOS SAINZ AND ISABEL HERNAEZ
Isabel Hernaez is the lady in Carlos Sainz's life. She, like Carlos, is a Madrid native who studied bilingual journalism at the undergraduate level.
She is a publicity officer with fashion companies, including Scalpers and Victoria Collection. She models occasionally. Their romance is low-key nevertheless.
NICHOLAS LATIFI AND SANDRA DZIWISZEK
Williams driver Nicholas Latifi's better half Sandra Dziwiszek crowns the debate on Formula One hottest wives and girlfriends
She was born in Poland but lives in England. She is a lawyer by profession, having schooled in London, where she earned a Bachelor of Laws, a Master of Laws, and a Legal Practice Certificate.
The camera loves her as much as she enjoys being in front of it now that she has abandoned her career as a pole vaulter to pursue modelling full-time.
SERGIO PÉREZ AND CAROLA MARTINEZ
Formula One hottest wives and girlfriends topic isn't complete without mentioning that Carola Martinez is married to Perez.
Where exactly did they first meet? In a nightclub! They have three children together and live in Guadalajara, Mexico. They tied the knot in June 2018 and welcomed their second baby in 2019.
SEBASTIAN VETTEL AND HANNA PRATER
Sebastian Vettel and Hanna Prater are a couple with three kids together. Despite being in the limelight, the couple keeps their family life away from the public eye.
Vettel who is set to retire at the end of the 2022 season, met his sweetheart in 2006.  The couple waited until 2019 to get married. They both went to school together in Heppenheim, Germany, and were great friends. They have three kids together.
JUSTINE HUYSMAN AND MICK SCHUMACHER
Justine Huysman, who is in her twenties, has accompanied Mick to a few events this year. She is the daughter of retired Norwegian race car driver Harold Huysman.
Her family has cordial ties with the Schumacher's.
CHARLES LECLERC AND CHARLOTTE SINE
Charles Leclerc girlfriend Charlotte Sine is quite the sensation. Not just in Formula One hottest wives and girlfriends subject but on the internet too.
They were both born and raised in the Principality of Monaco. Sine has a bespoke shoe company in addition to being a licensed architect. Charlotte speaks three languages, as earlier stated. She speaks fluent French, being a native of Monaco. Charlotte is also fluent in Italian and English.
She hooked up with Leclerc after his split with Italian girlfriend Giada Gianni in 2019.