8 interesting facts about Andy Murray's first female coach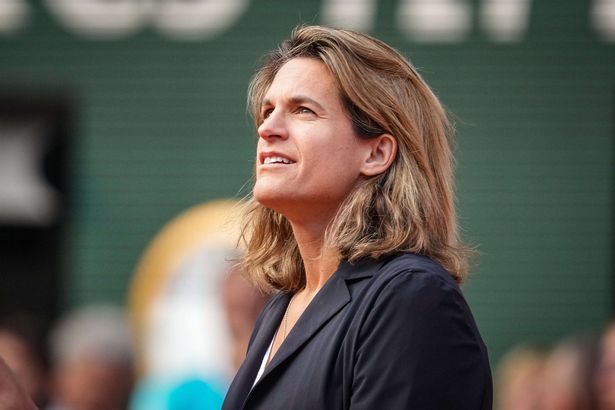 Amelie Mauresmo was Andy Murray's first female coach
She is now the Roland Garros tournament director
She loves fine wine
When Andy Murray hired her as a coach in 2014, it was a great move by a star player adding to Amelie Mauresmo interesting facts.
Mauresmo is a 43-year-old former French tennis star. She is one of the world's tennis icons, inducted into the International Tennis Hall of Fame in 2015.
She got into professional tennis in 1993. She retired in 2009 and shifted gears to coaching.  She picked up tennis quickly and, in 1996, became the best junior player in the world.
The International Tennis Federation crowned her the junior world champion after winning the French Open and Wimbledon.
WHAT IS AMÉLIE MAURESMO FAMOUS FOR?
One of Amelie Mauresmo interesting facts is that she became the first French tennis player to ever reach No. 1 in 2004. This success came about with the advent of computerized rankings that debuted in the 1970s.
She became the first woman since Kim Clijsters to hold this slot for five weeks without winning a Grand Slam tournament.
HOW MANY GRAND SLAMS DID AMELIE MAURESMO WIN?
The 43-year-old has two Grand Slam titles to her name. She won the Australian Open and Wimbledon in 2006.
Justin Henin retired with a stomach illness, giving Mauresmo her first Grand Slam victory of the year in Melbourne. She would later play against Henin in the Wimbledon final and defeated her.
She made history as the first French woman to win Wimbledon in 81 years. Throughout her tennis career, she earned quite a reputation. Here are interesting facts about her.
LOVE FOR WINE
Far from tennis, on top of Amelie Mauresmo interesting facts is her unbelievable love for fine wine. She owns a vintage from 1937 due to her deep appreciation for wine.
SHE IS THE FIRST FRENCH OPEN FEMALE DIRECTOR
The former world No.1 became the new tournament director of the French Open/Roland Garros. She was appointed in 2021 for a four-year tenure.
This opportunity meant a lot to her, and she was flattered that Gilles [Moretton] thought highly enough of her to hire her.
She pledged to completely devote herself to her position, just like in her other endeavours. She hopes to succeed spectacularly in the new role. Roland-Garros holds a special place in her heart.
LOVE FOR WOMEN
Months of rumors culminated in a press conference where she came out a woman lover. She dated Sylvie Bourdon, the owner of a bar in St. Tropez, at the time.
FELL IN LOVE WITH TENNIS WHEN SHE WAS BARELY FOUR YEARS OLD
She fell in love with tennis at three years. This was after her countryman Yannick Noah won the French Open in 1983. Noah beat the then-defending champion Mats Wilander.
She quickly became one of the best junior players in the world after picking up tennis. This was in 1996. During that season, she became the first player in juniors' history to win both the French Open and Wimbledon. The International Tennis Federation crowned her the junior world champion.
ATTAINED WORLD NO.1 RANKING WITHOUT WINNING A GRAND SLAM
She is one of a handful of tennis players to ever reach No. 1 without winning a Grand Slam singles championship. In 2004, she ranked world No.1 number one despite never having advanced to a Grand Slam final.
This rare success adds up to Amelie Mauresmo interesting facts
DISPARAGED FOR EMOTIONAL INSTABILITY
She was once branded "mentally weak" for losing matches. She was criticized for her lack of mental strength when she repeatedly blew match points and failed to capitalize on her chances of winning.
Interestingly, despite her formidable physique, Mauresmo relied less on brute force in her tennis game than her competitors.
But, she still managed to reach the top of the rankings in 2004 without reaching another Grand Slam final. She made it all the way to the final of the Australian Open in 2006 and won her first Grand Slam.
BECAME ANDY MURRAY'S FIRST FEMALE COACH
Surprisingly, another of Amelie Mauresmo interesting facts is that she became Andy Murray's first female coach.
The reigning Wimbledon champion made Mauresmo his new coach in early July 2014. Murray had just spit with his coach Ivan Lendl.
After a public announcement of picking her as his coach, Murray brought attention to the reality that few male athletes are coached by women.
MADE HISTORY IN FRANCE
She changed the course of the Australian Open forever. When she made it to the 2006 Australian Open final, she was only the second Frenchwoman to do it. The victory then became her maiden Grand Slam title.