10 hottest looking female tennis players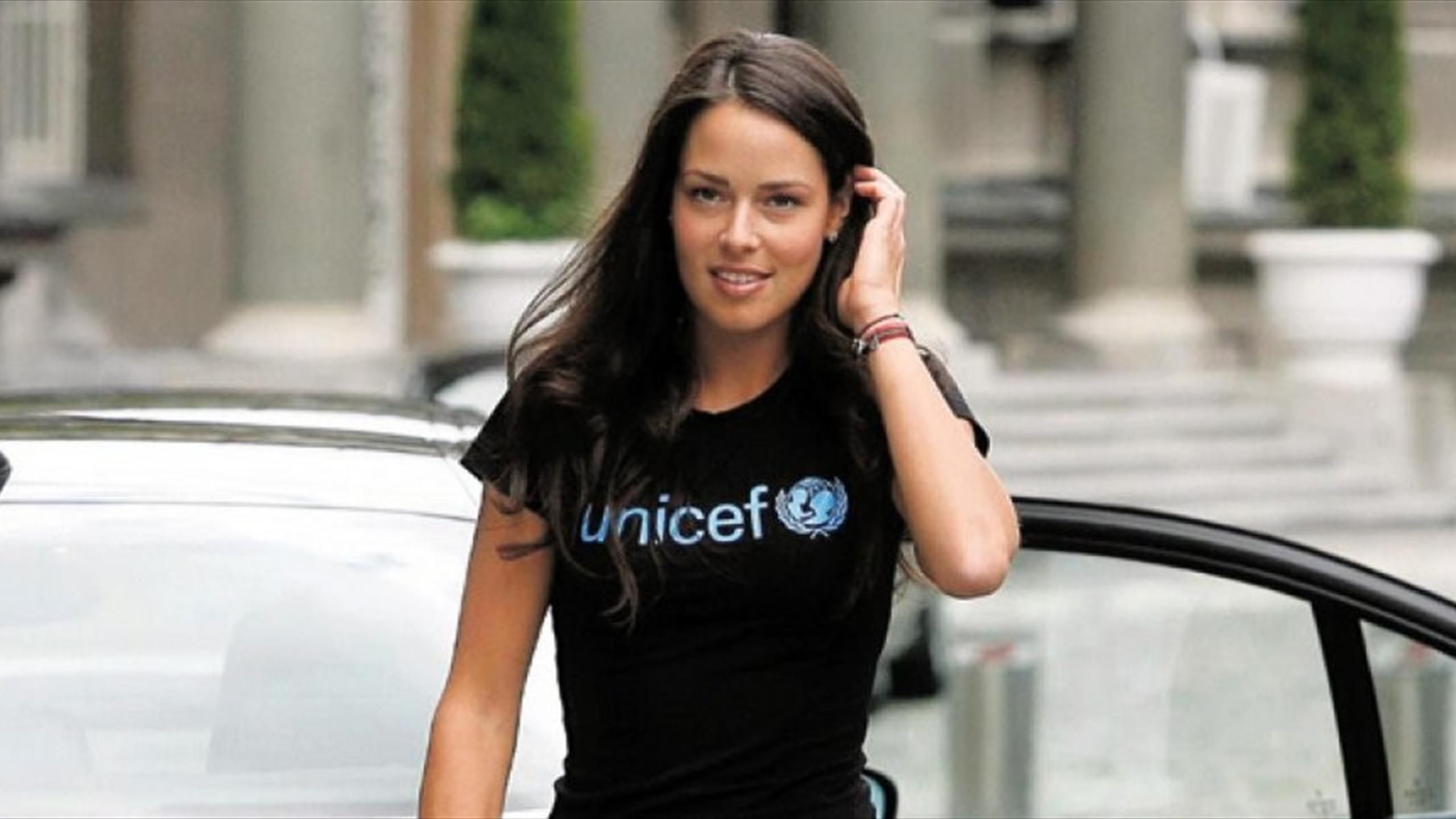 These ladies have a different vibe on the court
They train as hard as men do
They get points based on merit alone
'Beauty and brains' is not a new phenomenon, and you only need to see the hottest looking female tennis players to understand it.
These ladies have a different vibe in the court. You can't stop admiring their outstanding skills on the court. You all know that tennis is demanding, and being a woman is no exception.
They train as hard as men do and get points based on merit alone. Even with all of this, you cannot help but notice their beautiful looks. Below is a list of the hottest looking female tennis players.
ARYNA SABALENKA
Aryna is a female tennis player who competes professionally and hails from Belarus. She has achieved a ranking of world No.4 in both the singles and doubles competitions.
She has a tattoo of a tiger on her right arm, and her peers refer to her as "the tiger". This is due to the aggressive manner in which she plays.
SLOANE STEPHENS
Sloane Stephens is a tennis player from the United States. She has won six singles championships so far, including her maiden major championship at the US Open in 2017.
She claims that Venus and Serena Williams are her inspirations in tennis. Her grandfather is her second love when she's not playing tennis. Above all, she is among the hottest looking female tennis players.
ANDREA PETKOVIC
The month of October 2011 saw German tennis player Andrea's career-best world ranking. She moved up nine spots to world No. 9.
She has 15 titles across the WTA and the ITF to her name over the course of her career. Andrea is fluent in four different languages, and she also runs a thriving channel on YouTube.
SERENA WILLIAMS
You are all familiar with her; she is almost certainly the best female tennis player in the annals of the sport's history.
During the course of her career, she got the world No.1 spot in the global ranking an astounding eight times. Her first ranking came in the year 2008.
She is a mother of one and is married to Alexis Ohanian, one of the co-founders of Reddit.
ANNA KOURNIKOVA
Anna is a Russian-American professional tennis player, model, and television personality.
She has achieved a significant deal of success in doubles. She ranked as world No. 1 player at one point. Many describe her as one of the most photogenic tennis players there will ever be.
Anna also featured on the cover of several magazines and in advertising.
ANA IVANOVIC
She is a professional player from Serbia and once ranked No. 1 in the Women's Tennis Association (WTA). She has won 15 tour titles, including one singles championship at the Grand Slam level.
Anna is widely recognized for the violent manner in which she played. She has a highly glamorous face and signed many endorsement deals.
Both of which have contributed to her very good net worth. In the year 2016, she announced that she would be retiring from the industry.
MARIA SHARAPOVA
Maria Sharapova wouldn't miss in this list of the hottest looking female tennis players. She is a retired Russian professional tennis player who participated on the WTA circuit from the year 2001 until the year 2020.
The WTA has placed her as the No. 1 player in singles on five different occasions for a combined total of 21 weeks during her career. Sharapova is the only Russian player to have ever won the career Grand Slam. She also holds an Olympic medal; in 2012, she earned the silver in the women's singles competition.
CAROLINE WOZNIACKI
Caroline is a professional player from Denmark, and she held world No.1 spot for singles play for a total of 71 weeks.
She is the first woman from a Nordic country to win a significant prize money. Her deft movement and defensive qualities earned her a lot of attention over the years.
DANIELA HANTUCHOVA
She won her very first WTA tournament at Indian Wells, which was a major achievement for her. She won six WTA championships.
The Slovak is among the hottest looking female tennis players the tour ever had.
EUGENIE BOUCHARD
Eugenie is a Canadian tennis player who. She made hit the headlines in 2014, by becoming the first Canadian-born player to compete for Canada in a Grand Slam Tournament.
She advanced all the way to the final round. In addition to being one of the youngest players, she has several accolades.