10 things you should know about Brock Lesnar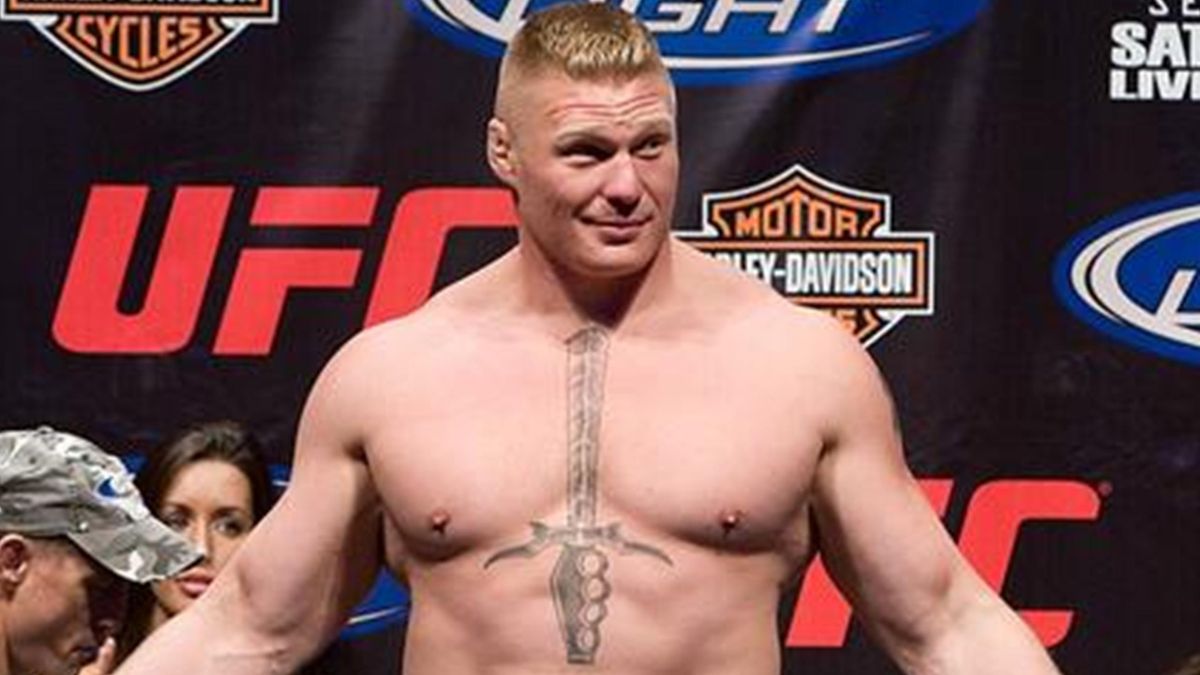 Brock Lesnar is one of the greatest professional wrestlers in the world. The fighter is the first man to hold all the primary heavyweight championships. 

Brock Lesnar loves hunting and farming. The American international is also a family man. 

Lesnar has come close to death two times due to Diverticulitis, a disease that affects the digestive system. 
Brock Lesnar is a professional wrestler and a former mixed martial artist. Brock is regarded as one of the greatest mixed martial artists and professional wrestlers of all time.
Lesnar performs on the SmackDown brand at WWE. The 45-years-old American is the only person to have the NCAA, UFC, WWE and NJPW championships.
Brock Lesnar Biography
Full Name Brock Edward Lesnar
Date of Birth July 12, 1997
Age 45
Place of Birth Webster, South Dakota, U.S.
Height 6 ft 3 in (191 cm)
Nationality American
Occupation Wrestler 
Marital status Married
Here are ten things you should know about Brock Lesnar. 
1. Brock Lesnar is the youngest WWE Champion in history
The American wrestler became the youngest WWE Champion in 2002 after defeating The Rock at the SummerSlam event. Lesnar, who was by then 25, also became the WWE Undisputed Champion. 
Brock Lesnar faced The Rock after defeating Rob Van Dam to be crowned as the 'King of the King'. 
2. Brock Lesnar nearly lost his life to Diverticulitis
Diverticulitis is a disease that affects the digestive system, mostly in the large intestine, where tiny pouches form in the colon. The tiny pouches are known as Diverticula. 
In 2009, Brock Lesnar was on vacation in Canada when he suddenly fell ill. He was rushed to the hospital, where he was diagnosed with severe Diverticulitis after initially being identified with mononucleosis.
The professional wrestler had to undergo surgery immediately to save his life. In 2011, Brock Lesnar underwent another surgery after being rushed to the hospital in terrible pain. 
3. Brock Lesnar was the highest-paid fighter in MMA in 2011
Brock Lesnar joined the Ultimate Fighting Championship (UFC) in 2008. He lost his first UFC match to Frank Mir. However, as time passed, he established himself as one of the best UFC superstars. 
Lesnar won several fights and became a fan favourite at the UFC. In 2011, Brock Lesnar was ranked as the highest-paid MMA Fighter. He earned $5,300,300. 
4. Brock and Shelton Benjamin were roommates
Brock Lesnar and Shelton Benjamin were the OVW Tag Team Champions in 2001. Many WWE fans know Lesnar and Shelton as friends who met in the ring. 
However, the two have been friends since their days at the University of Minnesota. The two lived under one roof when they were at the university. 
5. Brock Lesnar attempted to sue WWE
It is not a surprise to see a WWE superstar sue the company. Brock Lesnar is among the wrestlers who have sued the American company. 
In 2004, WWE blocked Brock Lesnar from fighting for other promotions after they parted ways. Lesnar sued WWE one year later for the blockage. 
The case took some time before WWE eventually settled things with Lesnar.
6. Brock Lesnar played American Football
Brock Lesnar gave professional American football a try after leaving WWE in 2004. The Bearded Butcher spent time training before finally joining Minnesota Vikings. 
Lesnar played in the defensive line for one season before the team excluded him from their squad. 
7.Brock Lesnar loves hunting
Brock Lesnar has a huge passion for hunting. The professional wrestler visits Canada to hunt deer. Lesnar is a member of the National Rifle Association (NRA), a group which has hunters.
8. Brock Lesnar is a Republican
Brock Lesnar is not among the most vocal wrestlers. However, he has identified himself as a conservative Republican. The fighter disliked Barack Obama's agenda and reforms. 
9. Brock Lesnar loves farming
Brock Lesnar has said several times in interviews that he loves farming. He grew up on his father's dairy farm milking cows. 
Lesnar would love to do farming after his wrestling career is over. 
10. Brock Lesnar is a family man 
Like many celebrities, Brock Lesnar tries to keep his private life away from the spotlight. The American wrestler has a wife and kids. 
Lesnar has been married to former WWE superstar Diva Sable since 2006. The couple has two sons, Turk and Duke. Brock Lesnar has a daughter, Mya Lynn, from his previous relationship. He is also the stepfather to Mariah.