Man United's winners and losers if de Jong transfer gets done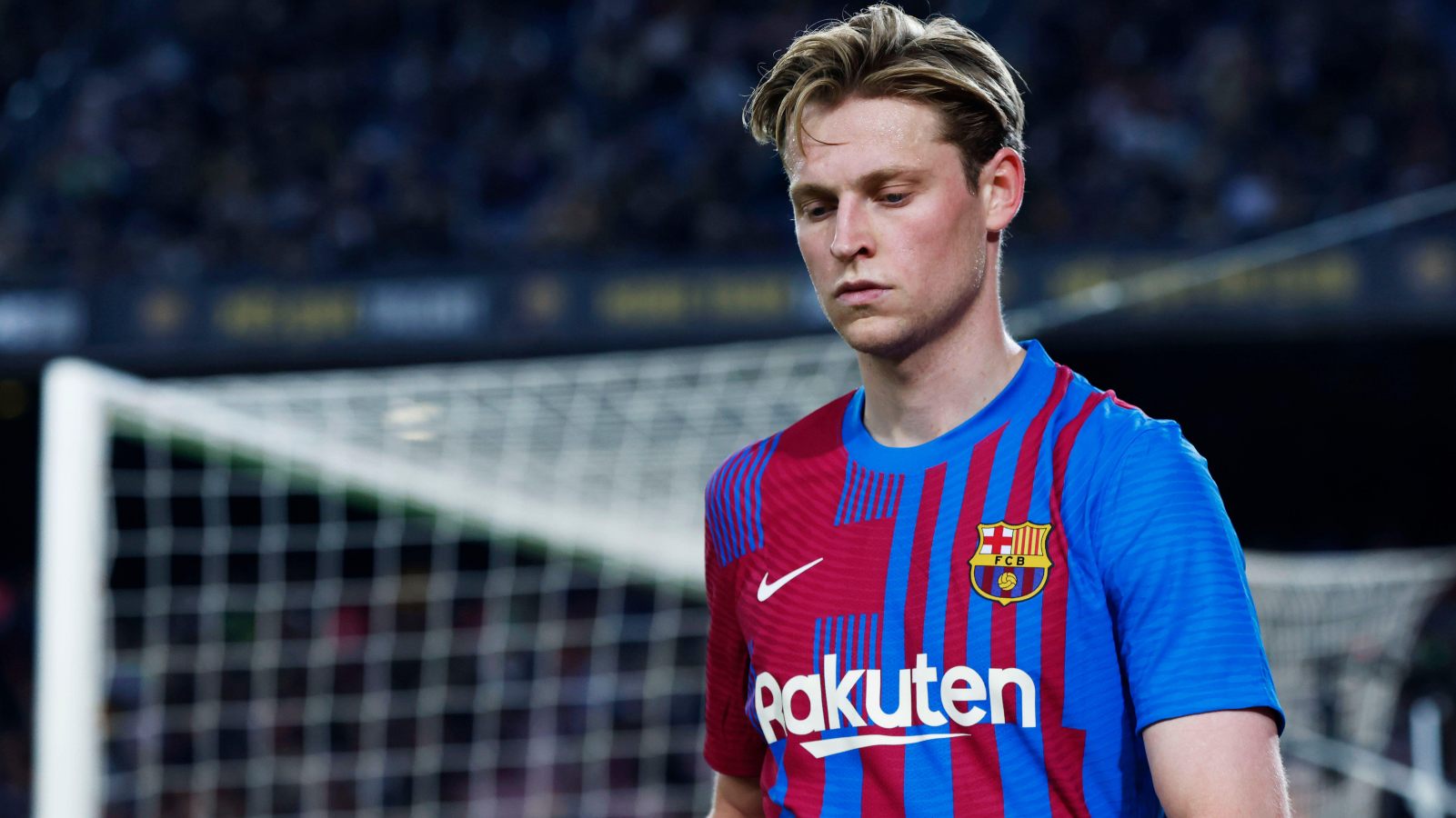 The un ending Manchester United-De jong drama takes a different twist every single day

According to reports, De Jong is willing to take a salary pay cut in order to remain at the club

Manchester United, on the other hand, has not given up on the playmaker as he appears to be the perfect deal for the club
Every day brings a new possible angle in the Frenkie de Jong drama, the most recent being that the Barcelona midfielder is apparently willing to take a pay reduction in order to stay at the club.
Nevertheless, the Manchester Evening News believes that United are still focused on getting him in after a contract in principle has been signed.
United's quest for the playmaker has been one of world football's worst dirty little secrets this summer, with new coach Erik ten Hag seeing him as a perfect target as he launches his rebuild.
United would pay roughly £70 million for De Jong, with Barcelona looking to recuperate finances after completing various high summer signings, not to forget their financial woes.
This year, Barcelona has added Auba, Robert Lewandowski, Franck Kessie Raphinha, and Ferran Torres, despite the club's financial problems, with no best first-team players sold.
The De Jong issue appears to be going on until the transfer season closes, but United is intent on being engaged in communications to push a move through.
And if that happens, there will be winners and losers among the present United group. Here is a list of people who might benefit from the Dutchman's presence at Old Trafford.
Losers
Zidane Iqbal, James Garner, and Charlie Savage
Ultimately, neither of these players is a loser in the long run. All three might have great careers at United, but they may not be ready for an advanced role right immediately, notably if De Jong joins.
The kids would be competing for midfield slots with Van de BeekFred, Fernandes McTominay, De Jong, Christian Eriksen, and De Jong.
Some may end up on loan, an essential phase in developing young prospects. If a deal for the Dutchman falls through, one or two players could stay and fight for first-team berths.
Scott McTominay
Scott McTominay might start on opening day and play in 40 or more games for Manchester United this season. However, there is a chance he'll see his playing time decrease if De Jong joins.
McTominay is considerably better fitted to playing with a defensive-minded midfielder, like Fred, in Ten Hag's double centre.
Nevertheless, both Van de Beek and De Jong might be cast in this position. McTominay is not likely to keep the Dutchman out of the starting lineup.
Of obviously, depth is required, and even if De Jong joins, United would be short of central midfielders, but McTominay's position in the squad would quite indeed be jeopardised.
Winners
Donny van de Beek
The situation of Donny van de Beek in the team might be viewed as shaky. After already being loaned out to Goodison and not precisely not doing better, the Dutchman needs to have a strong season if he wants to stay at United long term.
But currently, he's in the finest possible position to make it. He'll not only be teamed with the coach who brought out the best in him, Ten Hag, but he'll also be actually playing former Ajax teammate and countryman. 
It'll be fascinating to see how he fits into Ten Hag's strategy, but Van de Beek is having a fantastic year. He will be reliant on with no other centre midfielders expected to come except De Jong.
Bruno Fernandes
This season, United's significant attacking midfielder is definitely Bruno Fernandes, on whom Ten Hag will rely while transitioning from defence to offence.
His role would presumably not change much either with De Jong, but he'd undoubtedly benefit from having the excellent midfielder around him.
United have limited imagination in the deeper spots, forcing Fernandes to make runs to receive the ball and playing in his best spot.
Attacking midfielders are always lifted while playing behind strong deeper midfielders, making Fernandes the clear winner.
Fred
For the time being, Fred's place in the United squad appears to be secure. Ten Hag was effusive in the press conference stating that he believes that Ferd has the potential to be even great.
The United new coach vowed back him up on that. He also said that Fred's positive demeanour adds to the team's enthusiasm.
United are not looking for a classic 'defensive' midfielder, but one would be required to complement De Jong.
Fred's job should remain unchanged, and he'll be the most probable option to start on day one. Ten Hag would like to see it along with De Jong.