The sad reality of Lewis Hamilton racism history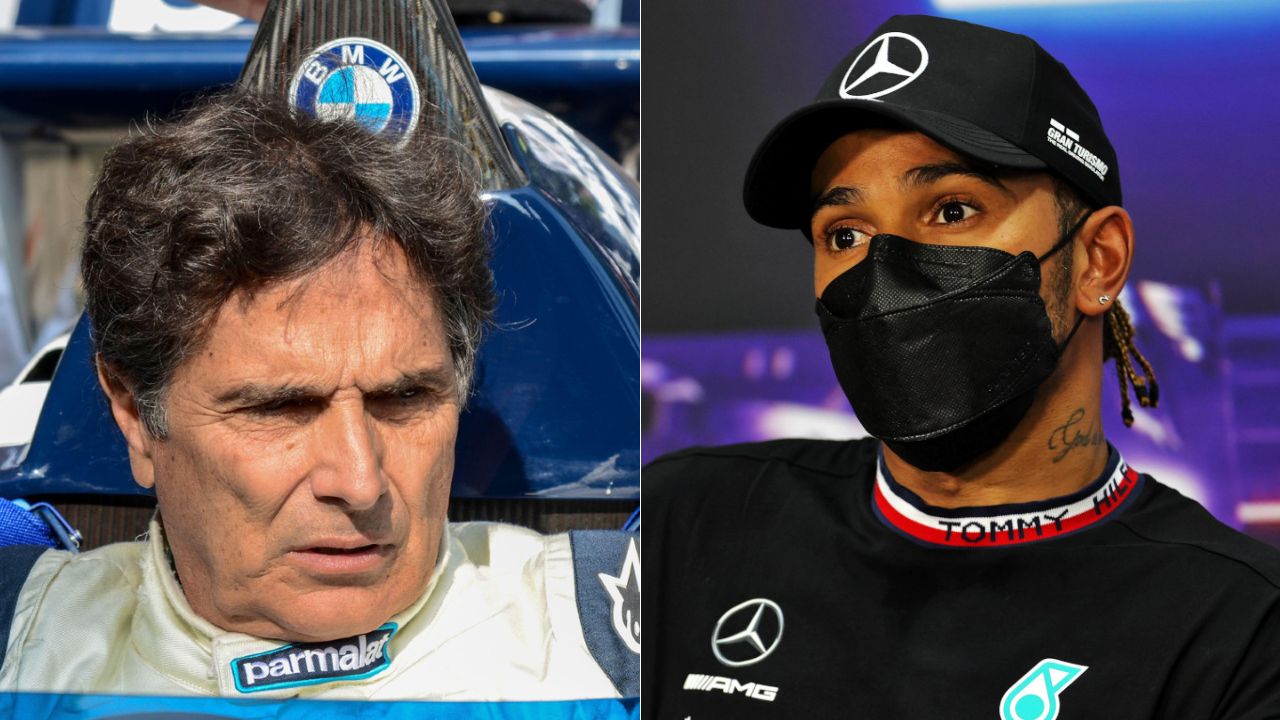 Former three-time Formula One champion Nelson Piquet issued a racist slur in 2021
Piquet's daughter Kelly dates Red Bull's driver Max Verstappen
Formula One rallied behind Hamilton who's calling for action to end racism
Lewis Hamilton racism history is far from over if recent racist comments by former three-time Formula One champion Nelson Piquet are anything to go by.
Piquet, who is 69 years old, made a comment about Hamilton's collision with Max Verstappen on the opening lap of the British Grand Prix in 2017.
The former Brazilian champion caused a storm over his choice of words. It was a racist slur while referring to Hamilton in his statement. Additionally, he stated that Hamilton "played dirty" in relation to the incident.
WHAT DID PIQUET CALL HAMILTON?
Piquet made the distasteful comments in 2021 but they only went public until Monday, June 27. It included a derogatory term for Hamilton that is equivalent to the N-word and can't be published.
Incidentally, Lewis Hamilton racism history this time is from a man who once inspired him. Piquet's daughter Kelly is Red Bull driver Max Verstappen's partner.
On the other hand, Verstappen is Hamilton's biggest rival which escalated after the Red Bull's controversial win last season.
However, after extensive criticism of his remarks, the 69-year-old emphasized that his comments did not mean to offend the British driver.
While responding to these remarks, Hamilton said that it's much more than language. He opined that such antiquated ways of thinking need to evolve, and they have no place in Formula One, he said in a tweet.
Hamilton, the only Black driver in the sport, who recently got honorary citizenship in Brazil said it's draining to deal with such. He said the Lewis Hamilton racism history is something he has to deal with in his life because he is a target and a subject of this.
However, while he handled this soberly in the past, he feels the time is ripe to take action against racial propagators.
"It's more than language. These archaic mindsets need to change and have no place in our sport. I've been surrounded by these attitudes and targeted my whole life. There has been plenty of time to learn. Time has come for action," he tweeted.
IS LEWIS HAMILTON THE FIRST BLACK?
In 2008, he made history by becoming the first driver of African descent to ever win the Formula One World Drivers' Championship. When he was just eight years old, Hamilton got his start as a race car driver.
He would later triumph in the British Kart Championship two years later when he was 10 years old. The 37-year-old started with go-karting as a young boy and later moved to F2 then F1 in 2007.
He raced for McLaren until 2012 and moved to Mercedes where a decade later, he made a name for himself. The celebrity AMG Mercedes driver is a seven-time F1 champion. He and the legendary Michael Schumacher share the record for the most World Drivers' Championships ever won.
Though successful, Lewis Hamilton racism history is a dark shadow that pins him down. He opened up for the first time in 2021 after losing to Verstappen of his long-time mental and emotional struggles.
WHO DOES LEWIS HAMILTON SUPPORT?
Hamilton is a strong voice in the fight against racism. He is an advocate for increasing diversity in racing and other sports. He raised concerns about the political climate of racing in Formula One years ago.
In 2011, after being called to the stewards' attention in five out of the first six races of the season Hamilton pulled a powerful statement. He said that he maybe the stewards noticed him because he is black
In 2018, Hamilton voiced his dissatisfaction with the lack of diversity in F1, stating that nothing had changed in the sport during his eleven years of participation. He said that the sporting world is full of opportunities for young people to flourish their background and race notwithstanding.
Then, in solidarity with the Black Lives Matter movement, Hamilton bowed his head and took a knee before each and every F1 in the 2020 season. This followed the brutal death of American George Floyd in Minnesota courtesy of a white cop.
He also wore t-shirts displaying the Black Lives Matter motto. In a bid to end Lewis Hamilton racism history, he criticized F1 drivers for their silence on this atrocity.
Following the racial slur by Piquet, FIA condemned any acts of racism against F1 drivers. FIA together with Mercedes described Hamilton as a great motorsport ambassador who deserves respect.