Raheem Sterling biography and net worth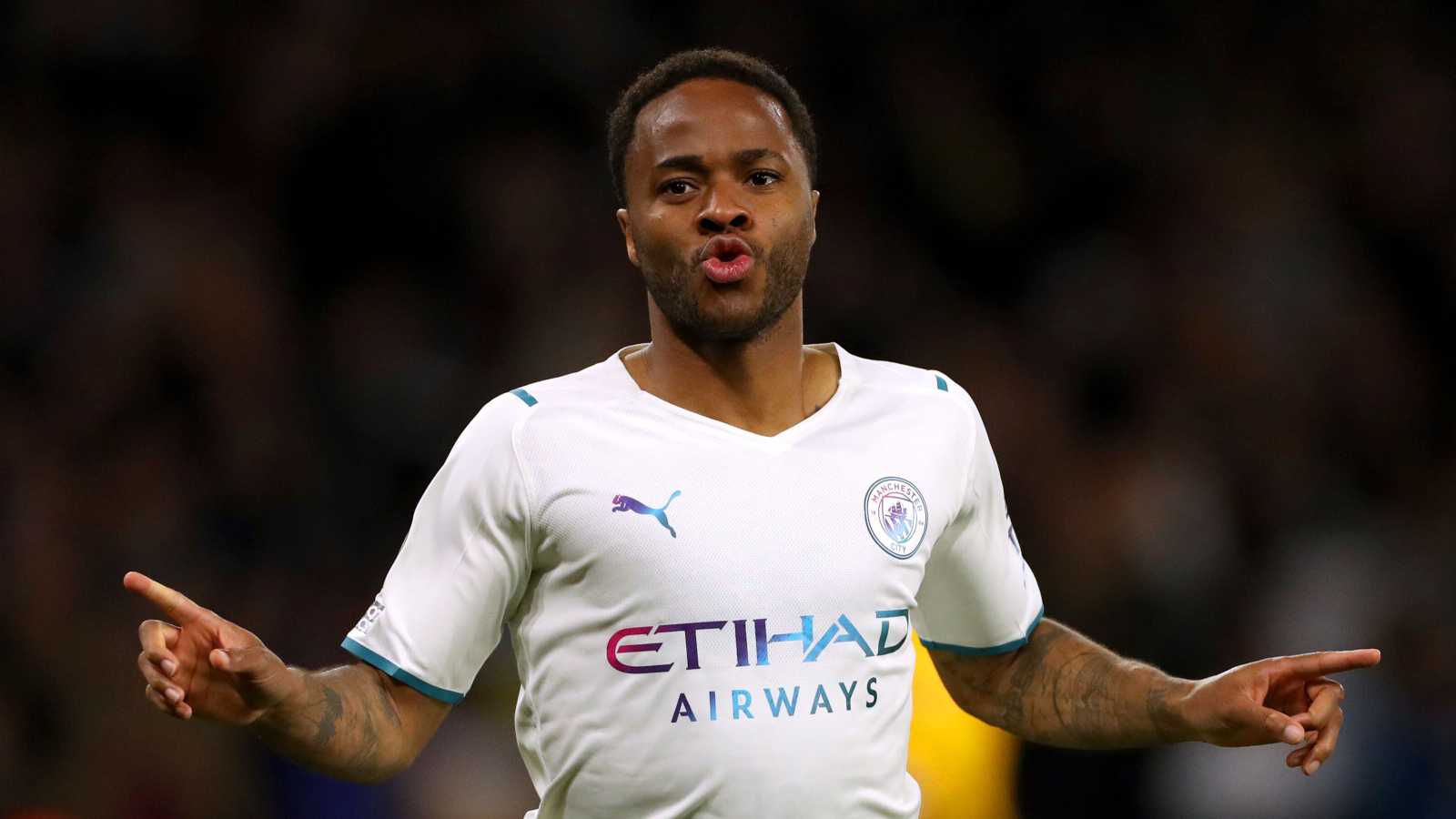 Raheem Sterling is a professional football player recognized for a variety of accomplishments
His father died in Jamaica when he was two years old in Jamaica
His mother left Kingston, Jamaica when he was five years old and settled in London
Manchester City's Raheem Sterling looks at life with a different lens of grace and gratitude. He's come from far to be who he is today. Sterling is a professional football player recognized for a variety of accomplishments throughout the course of his career. He is often referred to as a 'wonder boy'. He has an award of the title of Golden Boy that he got in 2014 in recognition of his football prowess.
His football career is incredibly beautiful. He is proud of representing England at the FIFA World Cup in 2014. His achievements at Etihad speak volumes about who he is and how he manages his ambitions.
Raheem Sterling Biography
| | |
| --- | --- |
| Full Name | Raheem Shaquille Sterling |
| Source of wealth | Football |
| Age | 28 |
| Place of Birth | Kingston |
| Height | 1.70m |
| Nationality | Jamaican British |
| Date of birth | December 8 1994 |
| Occupation | Footballer |
| Marital Status | Single |
Early Life
Even before he started playing football professionally, it was clear that Raheem Sterling had a bright future ahead of him. His life began in the Maverley neighborhood of Kingston, Jamaica, which is his place of birth. Sterling attributes his one-of-a-kind running style to the fact that his mother, Nadine Clarke, was a member of the Jamaican national sports team in the past.
Sadly, his father died when he was only two years old. His mother, obviously shaken, left Jamaica for Neasden, London, when he was just five years old. He attended Copland School in Wembley, then Vernon House, a specialised school in Neasden, for three years because of his then wanting behavioural issues.
Before enrolling with Queens Park Rangers as a winger at the age of 10, Sterling spent four years playing for the local youth team Alpha & Omega. After that, the youth programs of Arsenal, Chelsea, Fulham, Liverpool, and Manchester City all showed interest in Sterling as a potential player. However, his mother advised him not to go to the local clubs to protect him from the violent gang culture in London.
Career
Raheem Sterling with  Liverpool from the Queens Park Rangers youth program in February of 2010. The fee was initially set at £450,000, but it had the potential to increase to £2 million depending on how many times Sterling played for the first team. In the beginning, he was a member of the club's youth squad. He made his debut in a local derby match against Everton when he was only 18 years old.
In August of 2012, he made his first appearance for the club in Europe when he entered the game in the UEFA Europa League as a substitute. On February 9, 2015, Brendan Rodgers stated that Liverpool offered Raheem Sterling "an incredible deal" to stay at the club. This deal was a new contract worth £100,000 a week. But Rodgers noted that Liverpool would pay above a player's worth. This pushed Sterling to Man City.
An initial £44 million contract was struck with Manchester City on July 2015. It made Sterling the most expensive English footballer in history if personal terms and a physical were met. Sterling signed a five-year contract with the Red's that same month. For the first few games of the 2016–17 season, Raheem Sterling became a regular starter for Manchester City.
His two goals and one assist in three Premier League games earned him the honor of Player of the Month for August 2016. On December 11, 2021, he scored his 100th Premier League goal. It was a penalty, in the 1–0 home win over Wolves. For the month of December 2021, Sterling received the Premier League Player of the Month award.
Personal Life
It's safe to say that Raheem Sterling keeps a low profile when it comes to disclosing details about his private life. Raheem may not have a significant other in public, but he may be seeing someone secretly.
However, he has a daughter, Melody Rose born in 2012, following a brief relationship, with his little-known ex-girlfriend. Sterling has a record of arrest on August 8, 2013, for a purported attack on a model who was his girlfriend.
The court threw out the case because the complainant was unable to present evidence that was consistent. Liverpool Magistrates Court found Sterling not guilty.
FAQs
What is Raheem Sterling's net worth
$45 million
What is Raheem Sterling's salary?
$1.5 million
Why is Raheem Sterling famous?
For his efforts, Sterling won three Premier League crowns as well as the FA Cup and five League Cups.