Maxine Wahome awarded Sh1mn after WRC3 win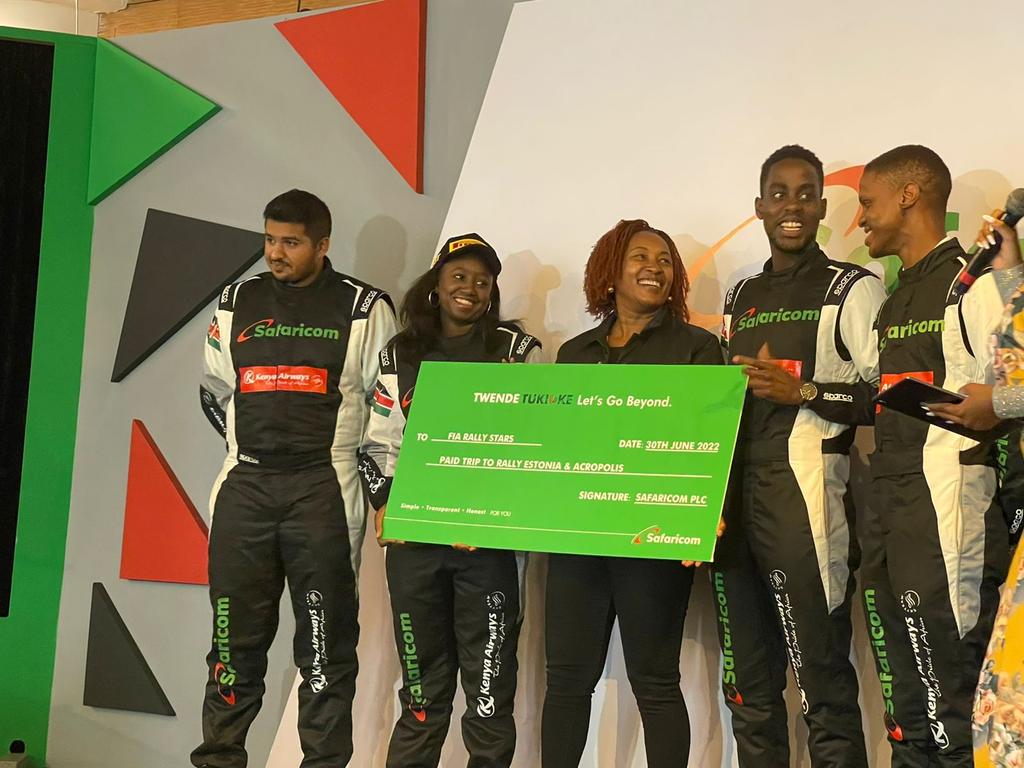 Maxine Wahome became the first woman in 28 years to win a WRC Category
She has been rewarded with Sh1mn by her sponsors Safaricom
Wahome is part of the FIA Rally Star program
Just less than a week after she made history by becoming the first woman in 28 years to win a major WRC Category, Maxine Wahome has landed a bumper reward.
She has been awarded Sh1mn by her sponsors Safaricom for the feat. Wahome was one of four drivers in the FIA Rally Star program that were sponsored by Safaricom for the WRC Safari Rally.
Apart from the Sh1mn reward, Wahome will also be sponsored to the Rally of Estonia and the Acropolis Rally in Greece, alongside the other members of the FIA Rally Star team; Mcrae Kimathi, Jeremy Wahome and hamza Anwar.
Among the group, it is only Mcrae and Jeremy who have had prior experience in European races. Wahome and hamza are set to benefit from their first experiences.
Superb drive at the Safari Rally
The 27-year old Wahome produced five error-free stages to head the all-Ford Fiesta Rally3 field by 25min 27sec over second-placed Jeremy Wahome.
The last woman to win a major WRC class was Isolde Holdereid in the Group N Cup in 1994.
FIA Junior WRC regular Mcrae rounded out the all-Kenyan podium over 10 minutes behind at the end of a brutal event which forced every driver into retirement at least once.
Wahome's winning performance was made all the more impressive by the fact she had never driven the Fiesta car on gravel prior to the start.
"I am really happy and proud of my achievements and I want to thank Safaricom for the reward. For sure this is a motivation to keep working hard and to achieve more and hopefully I will do better in rallies that come up next," Wahome said.
Thank Safaricom
She added; "I want to thank Safaricom for this kind gesture and I promise to keep representing them well."
Wahome's exploits in Naivasha created a buzz in the whole Rally world and F1 Star Lewis Hamilton was among thousand who congratulated the Kenyan rally ace.
"Of course when you have such huge people recognizing your work it makes you even hungrier to try and achieve more. I am really grateful for everyone's support so far and at least we have shown that women can also compete at the top," Maxine said with a smile wrapped on her face.