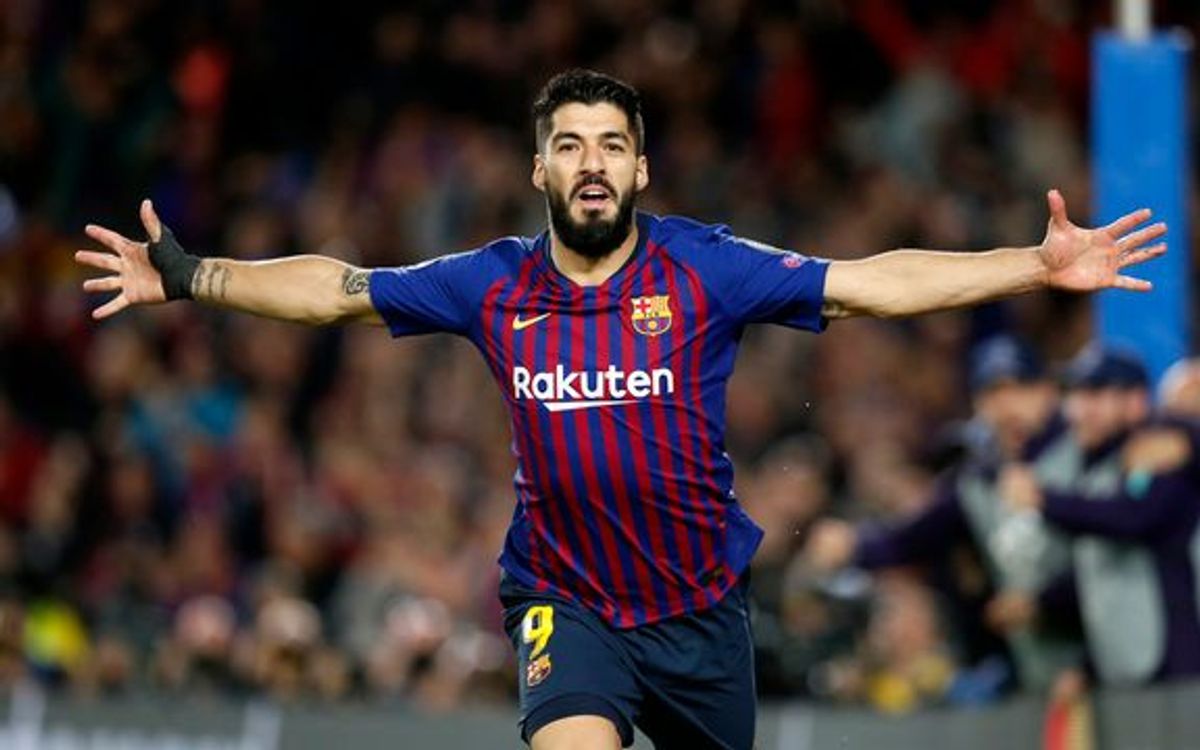 Suarez earns praise as one of the very finest players of his generation
He is also one of the best strikers in the history of football
He has two European Golden Shoes, a Golden Boot from the Eredivisie, and a Golden Boot from the Premier League
Luis Suarez is an Uruguayan professional footballer who plays as a striker for the Spanish club Atlético Madrid and the Uruguay national team. His passing, finishing, and overall comfort with the ball earned him the nickname "El Pistolero" This translates to "The Gunman."
Suarez earns praise as one of the very finest players of his generation. He is also one of the best strikers in the history of football. Suarez has two European Golden Shoes, a Golden Boot from the Eredivisie, and a Golden Boot from the Premier League. He also has Pichichi Trophy. He scored over 500 goals over the course of his club and international career.
Luis Suarez Biography
| | |
| --- | --- |
| Full Name | Luis Alberto Suárez Día |
| Source of wealth | Football |
| Age | 35 |
| Place of Birth | Salto |
| Height | 1.82m |
| Nationality | Uruguayan |
| Date of birth | January 24 1987 |
| Occupation | Footballer |
| Marital Status | Married |
Early Life
Luis Suarez recalls Salta, Uruguay as his birthplace. Suarez spent his formative years in the Cerro neighborhood of Salto. This is the place where he started his football career as a child with Sportivo Artigas.
When he was seven years old, he moved to Montevideo with his family – father, mother and six brothers. There, he participated in youth football at Urreta but suffered immeasurable pain after breaking the fifth metatarsal bone in his foot. A car ran over him but did not stop him from becoming a star player.
Career
At the age of 14, Luis Suarez signed with the youth program of the local side Nacional. At 16, Suarez headbutted a referee as a way to vent his displeasure after receiving a red card. He would later go drinking and his coach threatened to end his football career and he took it seriously moving forward.
At the age of 18, Suárez made his debut with the senior team in the Copa Libertadores match against Atlético Junior in 2005. He notched his first goal that year and made a total of 10 goals in 27 appearances. He became a major contributor to Nacional's league championship run in 2005–2006 in Uruguay.
At the end of the season, Groningen bought Suarez and moved to The Netherlands when he was 19. Suarez was a goal scorer for Groningen, although he had disciplinary issues throughout the season. But this never stopped Ajax from buying him off for $7.9 million in 2007.
Suarez made his Ajax debut against Slavia Prague on the same day he signed a five-year contract with Ajax. He scored one goal in his Eredivisie debut and two at home. Suarez scored 17 goals in 33 league games for Ajax in 2007–08. But, his stint with Ajax was not a rosy one as he got several suspensions.
He moved to Liverpool in 2011 for £22.8 million ($28 million). Luis Suarez stands as Liverpool's most expensive acquisition in the five-and-a-half-year agreement with the club until 2016. Nevertheless, his controversy never stopped. His first season with Liverpool ended with an incident where he was found guilty racially abusing Patrice Evra during a match against Manchester United in October 2011. Suarez got an eight-match suspension and a £40,000 fine.
In 2014, he moved to Barcelona until 2020 when he moved to Atlético Madrid. This was after a failed attempt to sign with Juventus. He faced allegations of fraudulent means to get Italian citizenship.
Personal Life
Suárez first dated his wife Sofia Balbi in Montevideo at age 15. In 2003, the Balbi family moved to Barcelona, and Suárez's focus on football intensified because he wanted to be with Sofa again. He got an opportunity to travel to Europe from Uruguay and finally reunited with Sofia.
In 2014, Suárez signed with Barcelona and moved closer to Sofia's family. He explains that Liverpool did everything to keep him but he wanted to be close to his in-laws. He then married her in 2009, and they have three children: a daughter, and two sons. The name of his daughter, Delfina, is an anagram for Anfield, where he played for Liverpool FC.
As a goal celebration, he always kisses his tattooed name Delfina. This celebration gesture is called "Kiss The Wrist".
FAQs
How much is Luis Suarez worth?
Is Luis Suarez good?
Suarez is one of the greatest players of all time
What is Luis Suárez known for?
Why is Luis Suarez called El Pistolero?
His habit of celebrating his many victories with finger guns.