Jorginho biography and net worth | Personal Life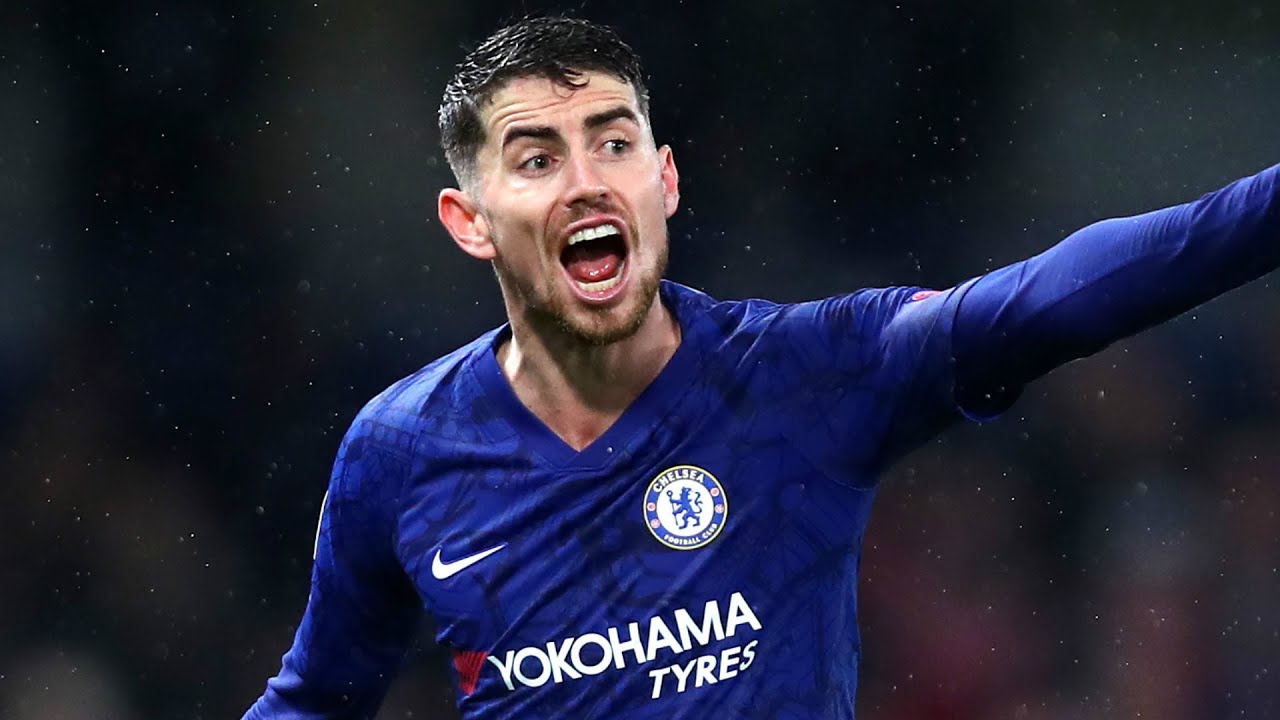 Jorginho is a professional footballer who plays for Chelsea in the English Premier League. He can play any midfield role. 

Jorginho has won the UEFA Europa League and the UEFA Champions League at Chelsea.

The midfielder has a net worth of $20 million.
Jorginho is a professional footballer who plays in the English Premier League for Chelsea. The Italian international plays as a midfielder. Jorginho can play as a defensive midfielder as well as a deep-lying playmaker. 
Jorginho's full name is Jorge Luiz Frello Filho. He was born in Brazil to Brazilian parents. The star midfielder moved to Italy a the age of 15. He got Italian citizenship through his paternal great-grandfather, who was an Italian. 
Jorginho has never represented the Brazilian national team. He plays for the Italian national team in international competitions. The midfielder was one of Italy's best players during the Euro 2020 tournament. Jorginho helped Italy win the tournament played last year.
Jorginho is one of the best midfielders at Chelsea. He has been a star for the Blues since joining them in 2018. Jorginho has made 125 appearances and scored 19 goals for Chelsea. He played a crucial role as Chelsea won the UEFA Champions League during the 2020-21 season.  
Jorginho biography
Full Name                       Jorge Luiz Frello Filho
Age                                   30
Place of Birth                 Imbituba, Brasil
Height                              1.80 m
Nationality                      Italian
Date of Birth                  December 20, 1991
Occupation                     Footballer
Marital Status               Divorced
Early Life
Jorginho was born in Imbituba, Brasil, on December 20, 1991. He grew up in Brazil, where he began playing football for local teams. 
Jorginho decided to fully focus on football when he moved to Italy at 15. He joined the Verona youth team and signed his first professional football contract. However, things were not good with Jorginho at the Verona youth team. His agent was exploiting him financially. 
Jorginho wanted to quit football and return to Brazil. His mother, however, managed to convince him to continue playing in an emotional phone call. 
Jorginho decided to put his efforts on the pitch after talking with his mother. He quickly developed at Hellas Verona youth team as he played during youth games. 
Jorginho was promoted to the seniors team in 2010 when he was 19. 
Career
Jorginho was included in the Hellas Verona squad for the 2010-11 season. However, he was loaned out to Sambonifacese, where he could easily get playing time. 
Jorginho impressed at Sambonifacese as he made 31 appearances for the club during the 2010-11 season. He returned to his parent club, Hellas Verona, at the end of the season. Jorginho made his full senior debut for Verona in September as a substitute. He soon became a starting eleven for the club as he impressed in the midfield position. 
Jorginho played with composure and versatility, which enabled him to play at any position in the midfield. His impressive performance with Hellas Verona gathered attention from top teams in the Serie A. 
Napoli signed the midfielder from Hellas Verona during the 2014 January transfer window. Jorginho played the full 90 minutes in his first match for Napoli. He helped Napoli overturn a 3-2 first-leg deficit by scoring the last goal, which gave his team the ticket to the 2014 Coppa Italia.
Napoli won the tournament, which was Jorginho's first trophy as a professional footballer. The Italian also helped Napoli win the Supercoppa Italiana in his first season.
Jorginho left Napoli in 2018 after spending four seasons with the Italian club. The midfield maestro moved to the English Premier League, where he joined Chelsea for 50 million euros. 
The Italian proved to be a perfect signing in his first game for Chelsea against Manchester City in the FA Community Shield. Chelsea lost the game, but Jorginho impressed in his midfield role. He scored in his second game for Chelsea against Huddersfield Town. 
Jorginho has been one of the most successful players in recent years. He has won the UEFA Europa League, UEFA Champions League, UEFA Super Cup and the FIFA Club World Cup. 
Personal Life
Jorginho was eligible to represent Brazil, but he chose Italy. His parents are Brazilians, and they live in the South American country.
Jorginho was nicknamed 'Radio Jorginho' by his teammates in the Italian national team due to his leadership and organizational qualities. The nickname was also given to him because he continuously talks and directs the Italian national team during matches. 
Jorginho married Natalia Leteri in 2017 after dating her for eight years. However, the couple divorced in secret in 2019. Jorginho and Natalia had two children, Victor and Alicia. The Chelsea star is currently dating singer Catherine. 
FAQs
What is Jorginho's net worth?
$20 million.
What is Jorginho's salary?
Jorginho earns 110,000 euros every week at Chelsea.
Is Jorginho married?
Jorginho broke up with his long-term partner Natasha in 2019. He is currently dating singer Catherine.