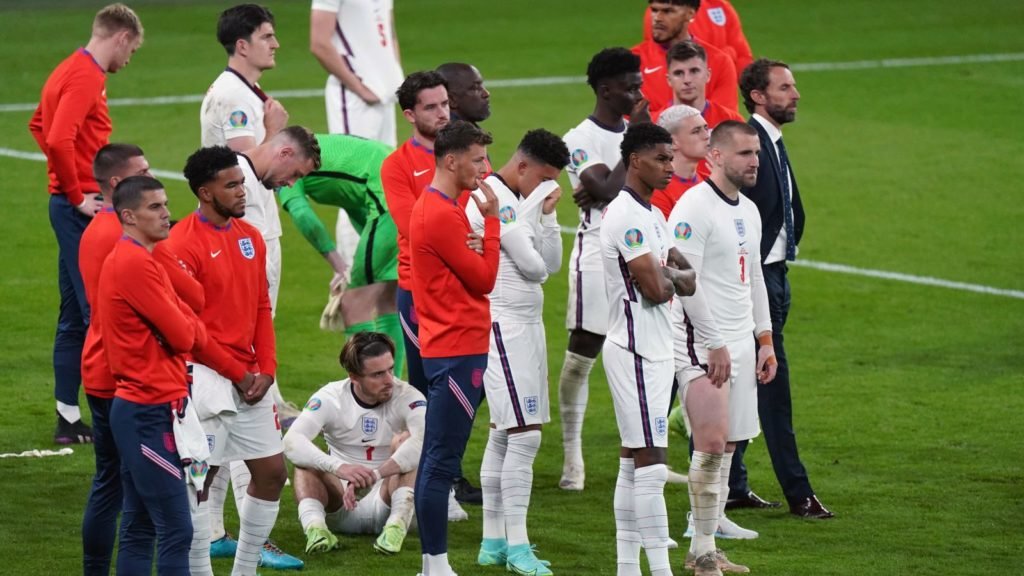 Over the years, there have been conversations about curses in the football world

These unusual football events spark a lot of exciting debates

However, some of these curses have been broken, but after a very long time
Real football elicits a wide range of emotions. Soccer can be thrilling and enjoyable, but on the other hand, it can be frustrating and emotional.
There are occasions when despite all efforts, a squad, an individual player, or a coach cannot conquer some barriers.
Lionel Messi's incapability to clinch an international trophy was formerly thought to be a curse. He later broke the curse when he won the Copa America title with Argentina.
Nevertheless, not all soccer curses have been broken. These unusual events or facts serve as a strong cautionary tale that no regardless of how hard an individual keeps trying, not everything ends up going as planned.
With that, much effort is put in each year to cut these football magic spells.
Here are ten famous football curses that have withstood the test of time:
5 Chelsea No 9 shirt curse
Chelsea FC has had a string of bad luck with signings in one position, the centre-forward. Specifically, strikers who have dressed in the number 9 shirt at Etihad.
The Chelsea no 9 shirt curse that began when Andriy Shevchenko arrived at the club appears to be continuing today.
It should be remembered that in the year 2006 , when Shevchenko came to Chelsea from Milan, he was undoubtedly the best striker in Europe.
During his final season at AC Milan, he scored 28 goals. Sadly, in his first season at Etihad, he only managed 14 and 8 the following season
 After that, the trend continued; players such as Torres, Gonzalo, Alvaro Morata, Higuain, Tammy Abraham and Romelu Lukaku have suffered similar fates. Kai Havertz might be a stopper of the curse.
4 England failure to win an international trophy since 1966
Looking at England, one would wonder why the men's national team cannot win international trophies with all those top players.
Many England players have successful careers in their respective clubs, but their high-class skills have failed to produce results at international level. The last time England won an international trophy was in the year 166, they won the World Cup. 
England has been plagued by international failure ever since. They came close to breaking the curse in 2020 during the Euro 2020 but were defeated on penalties by Italy.
It continues to remain uncertain how long this curse will afflict England and whether it will be broken anytime in the near future.
3 Manchester City and PSG UCL woes
PSG and Manchester City are dominant teams in their various Leagues, and both have high-class players.
PSG is currently having the most three expensive footballers in the world: Kylian Mbappe, Lionel Messi, Neymar Jr and the Citizens finished at the top of the Premier League last season with impressive points.
Despite all these advantages, neither team has won the Champions League.
Both clubs have struggled to win UCL trophies since the introduction of new Arab ownership. , This is among the longest-running curse in today's football.
Additionally, both clubs finished second in the 2022/21 season, but none won the most prestigious tournament.
2 Australia and the FIFA World Cup curse
To qualify for the 1970 World Cup, Australia had to defeat Zimbabwe. To curse their opponents, It is said that the Australian players enlisted the assistance of a witch doctor, who entombed bones just next to the goalposts.
Surprisingly, the witch doctor overturned the curse on the Australians for failing to pay their dues.
As a result, Israel defeated Australia in the subsequent playoff and could not qualify. Despite having made it to the 1974 FIFA World Cup, Australia failed to score a single goal.
The country also failed to qualify for the World Cup in 1994, 1998, and 2002 until John Safran broke the curse in 2004.
He sought the assistance of another witch doctor to remove the curse in Mozambique, where the original was put.
1 Benfica's European curse
The Portuguese football club Benfica are cursed and has never won a European trophy since 1962.
According to legend, their previous boss Bela Guttmann put a curse predicting that the Portuguese giants club would never win another European trophy for a century.
It was after he left his biggest rivals, FC Porto, to move to Benfica in 1959. In 1961 as well as 1962, he won Portuguese titles consecutively as well as the European Cup.
However, the club's board turned down the manager's request for a raise, prompting the tactician to curse the club. After he left, the club failed to win the championship in 1963, 1965, and 1968.